DIRECTIONS FOR PARTICIPANTS TONIGHT:  The space is near 19 Drydock. Enter the doors with BDC West on it. The event is on the second floor.
---
WE'RE SORRY. THIS EVENT IS SOLD OUT.
Jan Moscowitz has been a passionate, innovative leader in multidisciplinary design practices and education for more than 30 years. Her unstoppable drive and contagious energy has garnered international success and captured the attention of Boston's design community since her move here in the mid-90s. Jan has a knack for storytelling and collaboration, always connecting ideas and people. An endless opportunist, she sees possibility in everything she does. Throughout her career, and regardless of circumstances, Jan has created work that is fresh, witty, and compelling — both conceptually and aesthetically — and continues to do so today. We are lucky to have her influence our AIGA community.
—Susie Nielsen, artist, designer and curator based in Wellfleet, MA, and Natalie Pangaro, Principal of Natalie Pangaro Design, and former AIGA Boston board member
Please join us for an evening of merriment as we honor AIGA Boston Fellow, Jan Moscowitz.
We're gathering as designers, friends, and colleagues to celebrate Jan's community impact and professional achievements. A collection of speakers will highlight award-winning solutions developed by Jan and her collaborators in Boston and beyond.
Grab your tickets today! Dress up, come hungry, and get ready to be inspired.
Schedule:
6:30-7:30 Opening reception
7:30-8:45 Presentations and award ceremony
8:45-9:30 After-party
This event is 21+.
Jan's bio can be found in our Fellow announcement. This year, AIGA Boston named Jan Moscowitz and Chaz Maviyane-Davies AIGA Fellows. Chaz's event was held at the Fort Point Arts Community Gallery in September.
The AIGA Fellow Award program is a means of recognizing designers who have made a significant contribution to raising the standards of excellence in practice and conduct within their local or regional design community.
A sampling of Jan's work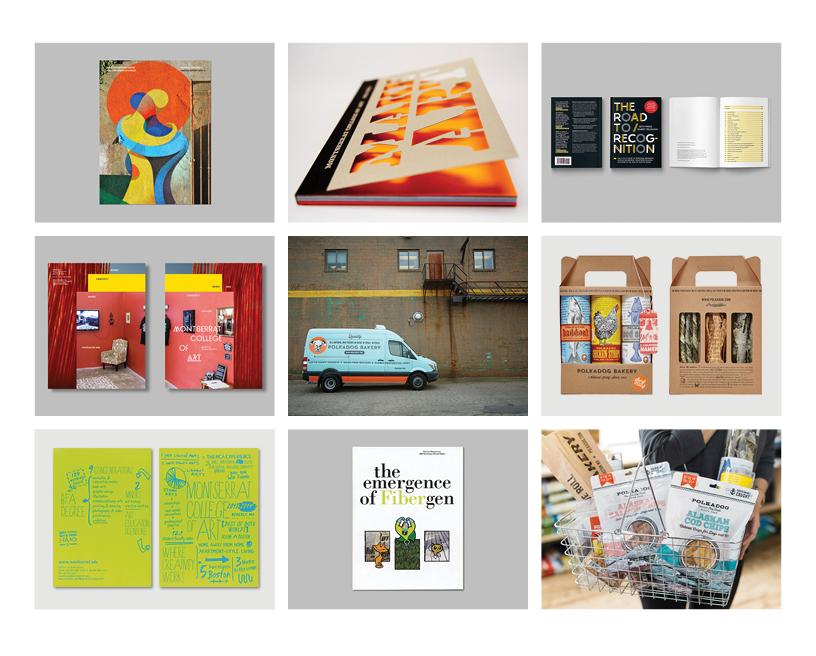 Directions/Parking Info:
Public transportation: From South Station, take the Silver Line 2 to Northern Ave @ Tide Street
Parking: The Boston Design Center maintains a visitor parking lot off of Drydock Avenue. Payment is collected as you leave, credit card required. Hourly rates apply from 8:00 a.m. to 9:00 p.m.
Parking is also available at the BRA-EDIC Marine Industrial Park garage. This is a self-park covered facility. The garage is secured 24 hours a day for your security. Payment is collected as you leave, credit card required.
BRA-EDIC Parking Garage
12 Drydock Ave, Boston MA
617-482-2487
No visitor parking is permitted in the front courtyard or on the north and south sides of the building. Violators will be towed.
The space is near 19 Drydock. Enter the doors with BDC West on it. The event is on the second floor.
After-party In-kind Sponsors
Graphic By:
Jackie Littman
Venue Accessibility 
AIGA Boston is committed to hosting events that are accessible for all. If you need special assistance to participate in this event, please contact Melissa Hines, Director of Diversity & Inclusion, at melissa [at] boston.aiga.org. For reasonable assistance accommodations to be provided, please notify us at least five business days in advance of the event. If we do not receive timely notification of your reasonable request, we may not be able to make the necessary arrangements by the time of the event.
Your registration constitutes permission to use photos, audio, and video recording taken of you at the event for promotional and educational purposes in connection with AIGA Boston. AIGA Boston has adopted the AIGA Code of Conduct with regard to its activities. We reserve the right to refuse admittance for violations of this Code, or other unlawful or disruptive actions. Any concerns should be addressed to the Director of Membership and Community Outreach.