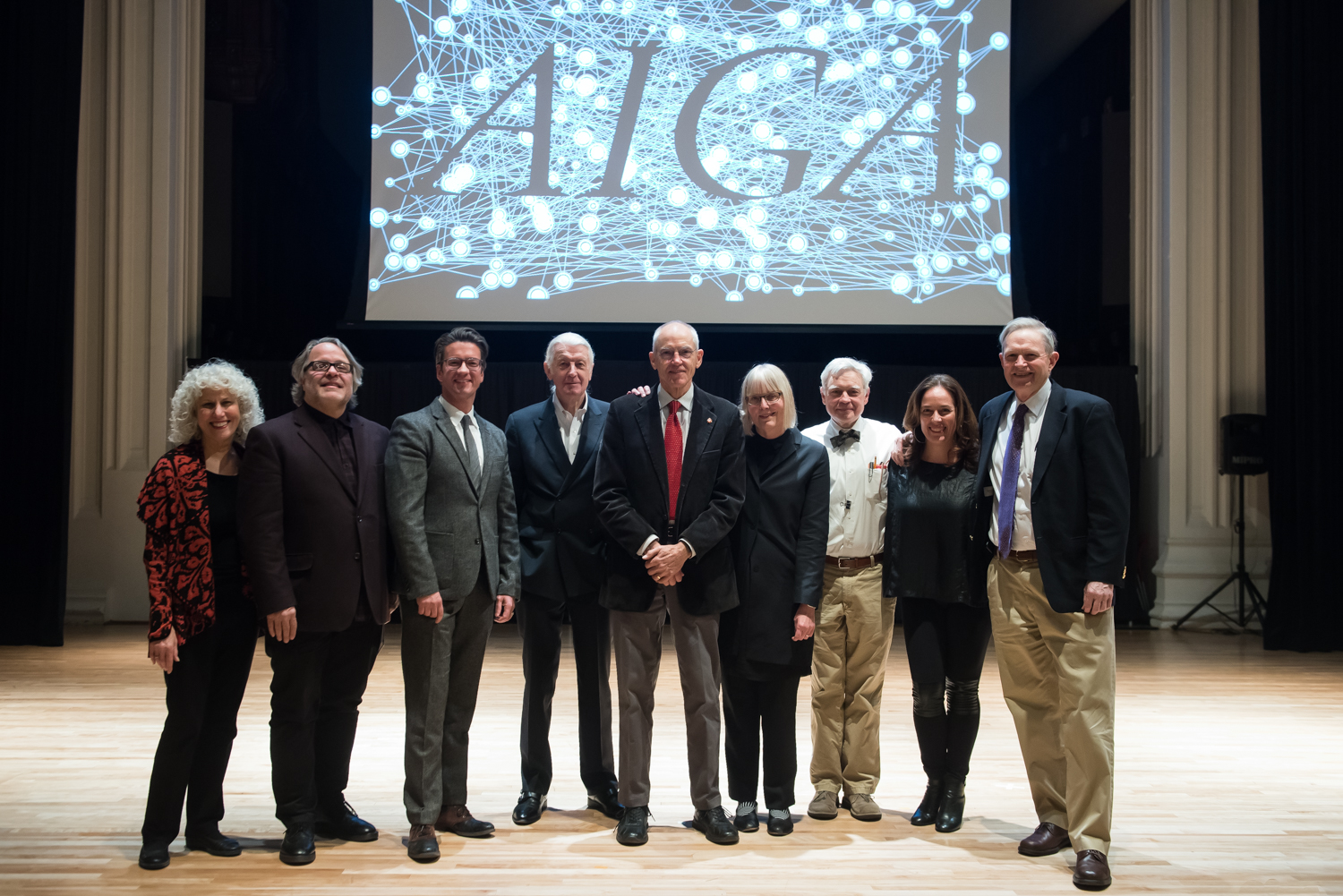 The Fellow award program is a means of recognizing mature designers who have made a significant contribution to raising the standards of excellence in practice and conduct within their local or regional design community as well as in their local AIGA chapter. The areas of education, writing, leadership, and reputation, as well as the practice of design, are given equal consideration in measuring significant contribution.
The following AIGA Boston Fellows have been recognized in recent years.
2018 – Chaz Maviyane-Davies, Massachusetts College of Art & Design and Jan Moscowitz, Studio LaPlancha
2016 – Doug Scott, RISD and Fritz Klaetke, Visual Dialogue
2012 – Denise Korn, Korn Design
2010 – Matthew Carter, Carter & Cone
2007 – Elizabeth Resnick, Massachusetts College of Art & Design
2005 – Clifford Stoltze, Stoltze Design
2003 – Nancy Skolos, Skolos/Wedell
2001 – Michael McPherson, Corey McPherson Nash
1999 – Christopher Pullman, WGBH
View full list of Fellows from all chapters.
Photography by Ben Gebo.