Boston is a design force and there are so many reasons to be a designer in Boston. From the design of our government with the founding fathers to responsive web design at the Boston Globe, design is part of this city and has affected the world beyond this city on a hill.
Boston (and the surrounding area) has a lot to offer designers. No matter if you are interested in the tradition of print, cutting edge of healthcare technology, design plus travel, and even beyond that, design in Boston intersects all of it. We want to share the stories of the people making that work.
So we launched The Boston Designcast. A podcast that shares how design intersects and connects everything, while also highlighting designers who work on really awesome projects within the area.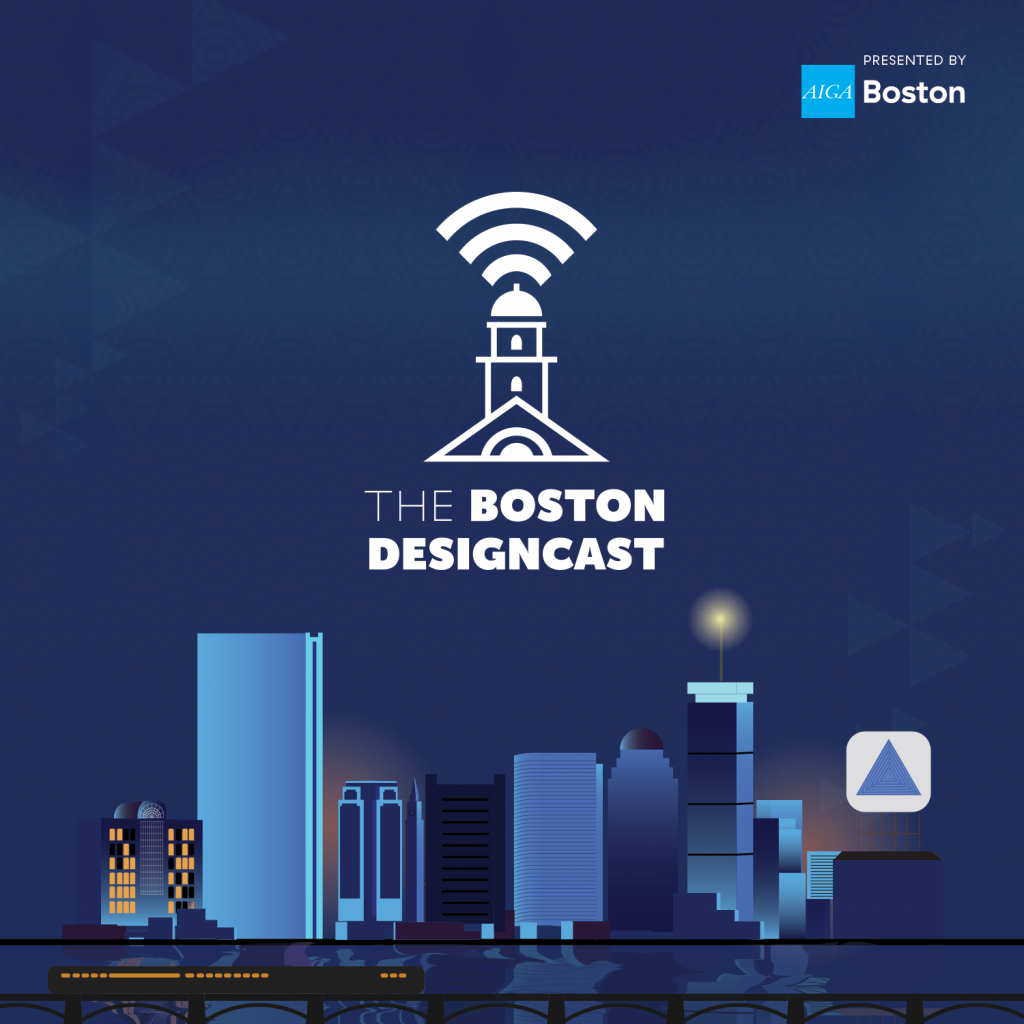 We will admit, we're pretty new to podcasting. We have big dreams for this project and we are also a team of volunteers. So, you can probably expect episodes about once a quarter, but to get you started, we have three ready to go!
Give it a listen on Apple Podcasts, Google Play, Stitcher, Spotify, and many more platforms. Let us know if you have feedback and ideas. The Boston Designcast is for you and we want to do everything we can to make it the best it can be. If you have any questions, feel free to email us at podcast [at] boston.aiga.org.
Big thanks to Michael Coleman for designing the logo, co-producing and sound editing the episodes, Akinyi Otieno for her illustration work on the podcast art, Jason Dean Egan for the intro and outro music, Adam Gamwell for his guidance on this project, and the support of the AIGA Boston Board. We hope you enjoy The Boston Designcast.
Header Graphic: Michael Coleman