We kicked off this season's Take it From Me series by bringing back our ever popular photography workshop! This year, the workshop focused on how to use your camera in natural or artificial light to document your work as well as the aesthetics of lighting and layout. Adam DeTour graced us with his presence once again and was kind enough to offer to host the workshop in his studio.
To open this event, AIGA board member Lauren Yanko presented tips on how to lay out your work for a portfolio. "A portfolio is a compilation of materials that exemplifies your beliefs, skills, education, training & experience," Lauren stated. "Think about how you might display your work in an interesting way. For example, you can change the perspective of printed piece." She also informed younger members of the audience of a common misconception: more projects will land you the job. "Don't be afraid to show less. Five or six of your best projects is a great start. You haven't been in the job market for all that long, and no one is expecting you to have a vast amount of work."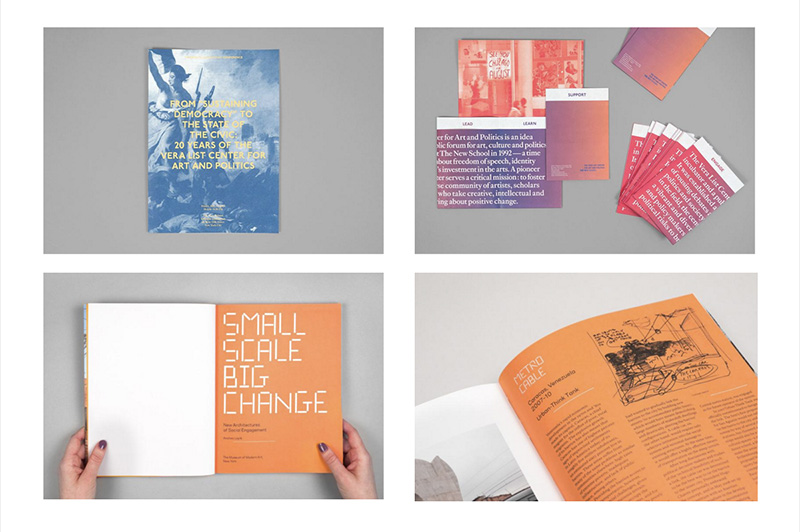 Images from projectprojects.com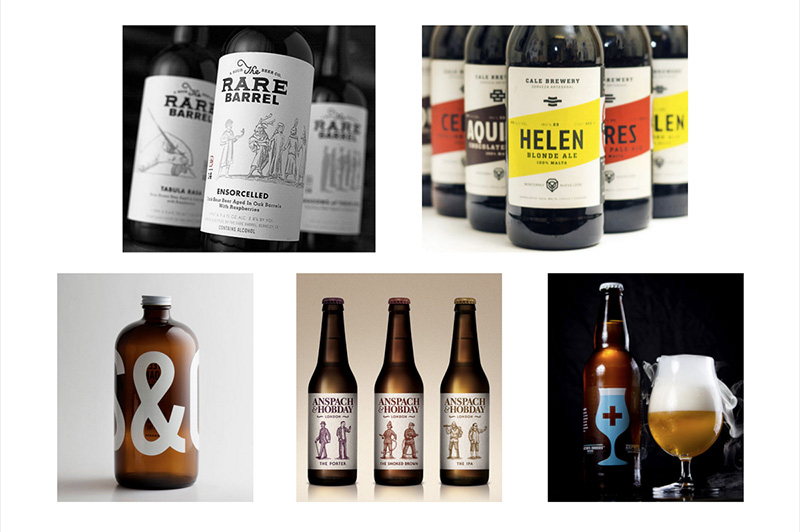 Images from ohbeutifulbeer.com
The workshop was divided into four parts:
How to take pictures in natural lighting
How to use artificial lighting equipment that is affordable
What to do with with high-end studio equipment
How to edit pictures in Photoshop and Lightroom
Participants had a lot of great questions about the relationship between aperture and shutter speed. Adam likewise offered thoughtful advice on how to arrange work at your station and how to make the project a complete story in just a few shots by using additional props. "There is a feel to every project so adjusting elements very carefully gives the project a bit more character". Adam also mentioned that it is always nice to have more than one of the piece you're photographing. You can add dynamic to the shot this way.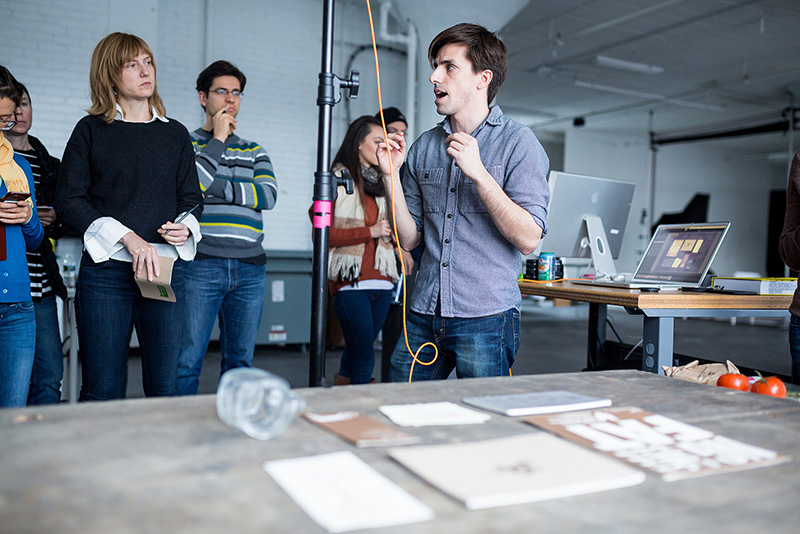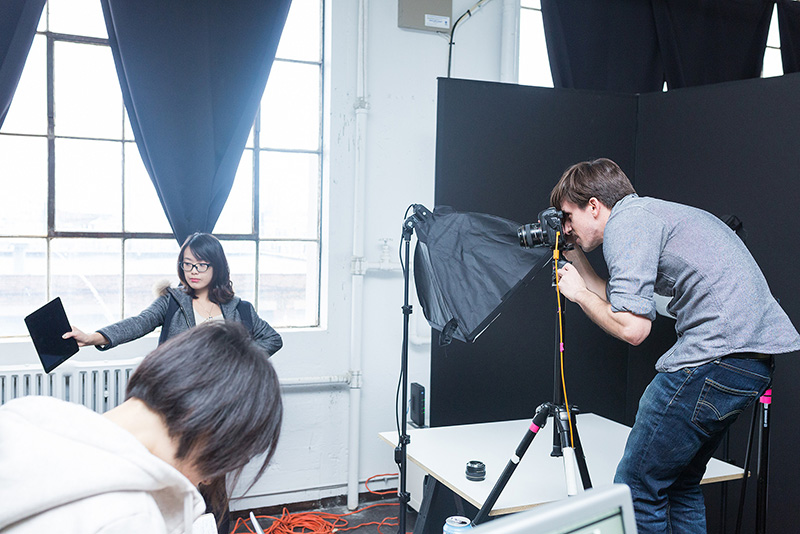 For editing, Adam suggested Lightroom as an excellent tool for retouching photos. Pair it with Photoshop to take your editing work to new levels.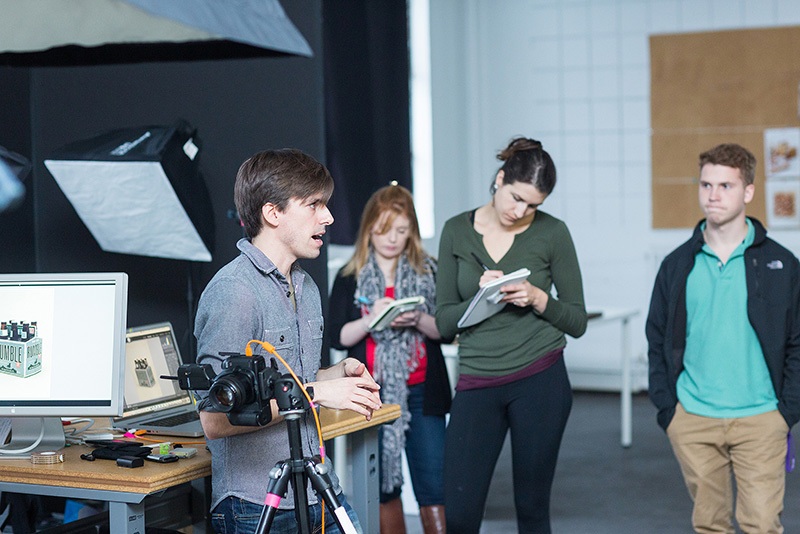 As a final note, Adam advocated using local businesses like Hunt's Photo and Video and Boston Photo Rental for equipment rentals.
Follow AIGA Boston for news and registration information on the next installment of Take it From Me!
Our second event will take place on Tuesday, February 9th at 6:00pm. We are hosting an Adobe workshop titled Five Things Print Designers Need to Know About Designing for Web​. The workshop will be held at the Microsoft NERD Center.
About the Initiative:
Take it From Me is an event series organized by AIGA Boston giving students and emerging professionals the opportunity to interact with established professionals in the design field. This initiative will encourage engagement and discussion through a range of events—including workshops, panel discussions, roundtables, lectures, networking events, studio tours, online activities, etc.—that address different aspects of the design discipline. These events will provide newer designers the opportunity to ask questions, seek advice, and participate in career development focused activities, while giving established designers the opportunity to support the emerging design community. The Take it From Me series will create a structure that is self-perpetuating, providing tools and support for younger designers to develop rewarding careers and become tomorrow's leaders.
Event photos by Nile Hawver/Nile Scott Shots