Together we can do amazing things.
Mar 28–Apr 1, 2016
So let's go! There's no better time to join AIGA than during our Spring membership drive, when we'll show you even more love than usual!
Giveaways
Members that join or renew during these special, predetermined periods will be entered to win special prizes, in addition to the Spring drive's thank you gift and, of course, all member benefits.
National giveaway windows:
Monday, March 28, 11:00 a.m. – 2:00 p.m.
A year of Skillshare premium membership, a $120 value, courtesy of Skillshare
Wednesday, March 30, 1:00 p.m. – 4:00 p.m.
A one-year subscription to Adobe's Creative Cloud, a $599 value, courtesy of AIGA Official Sponsor Adobe
Friday, April 1, 3:00 p.m. – 6:00 p.m.
An LG Ultra-Wide 21:9 monitor, a $599 value, courtesy of AIGA Presenting Sponsor LG
*UPDATED Local giveaway window:
Friday, April 1, 11:00 a.m. – 2:00 p.m.
All members who sign up or renew with AIGA Boston during this window will receive a free ticket to to one of our events**
Note: Eligibility to the giveaways is limited exclusively to those who join or renew during these windows. No exceptions will be made.
Design Leaders
If you join or renew at the Design Leader level before midnight EST on Friday, April 1, you will receive all the benefits of your AIGA membership, along with a special limited-edition Eye on Design postcard set and a custom branded AIGA sketchbook gift to thank you for your support: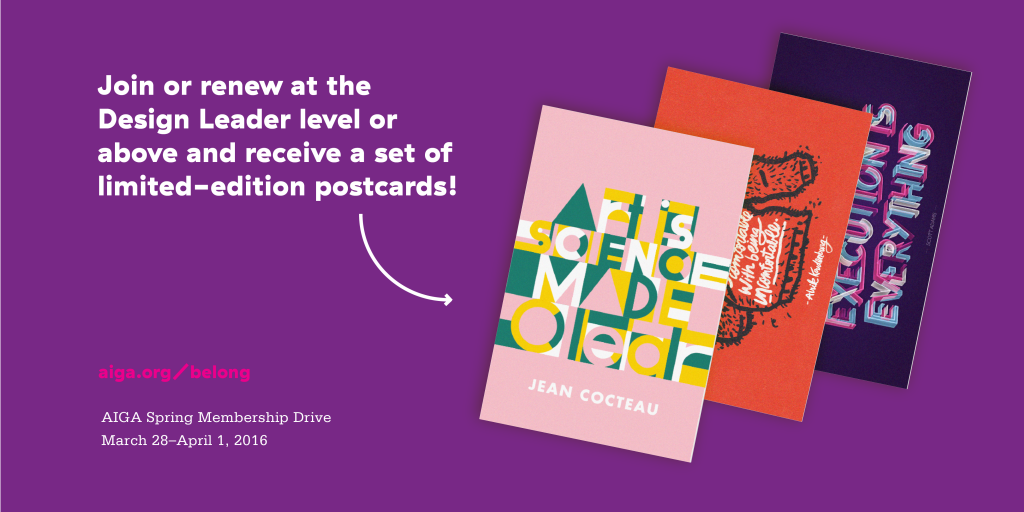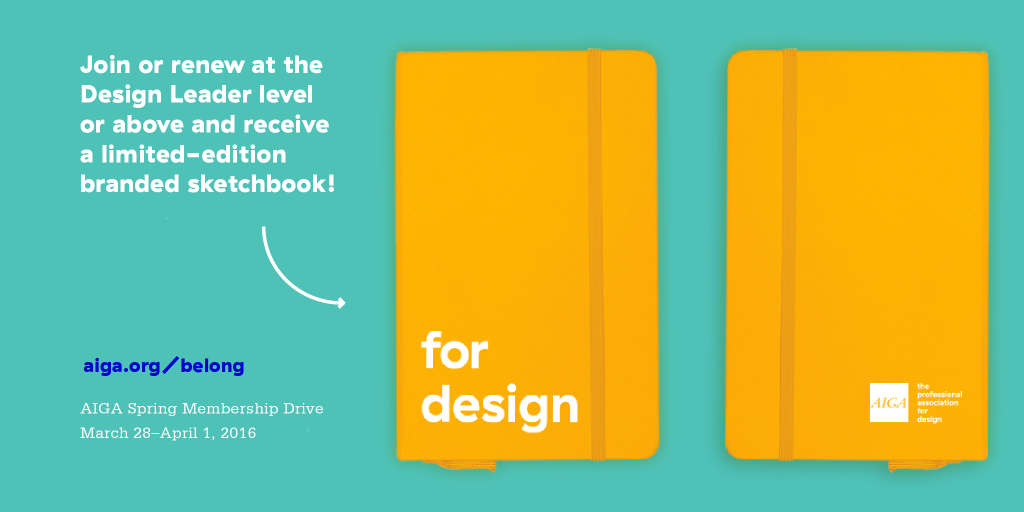 Start spring out right by joining AIGA and get connected with a dynamic community of 26,000+ members nationwide.
The Membership Drive ends Friday, April 1, at 11:59 p.m. EST.
*We apologize for earlier miscommunication about the giveaway window and prize. The information listed here is the accurate information.
**Some restrictions may apply