A group of participants ranging from curious to zealous took on the design of Boston's city flag this past Saturday morning. Designers explored their personal experiences with the city, researched Boston's geography and history, and considered the current official city designs to come up with new ideas.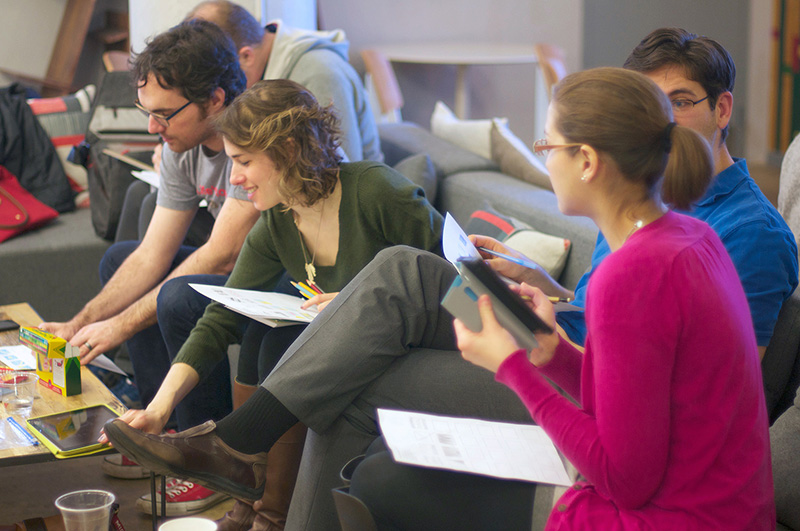 Sketches were created according to rules outlined by the North American Vexillological Association:
Keep it simple
Use meaningful symbolism
Use two to three basic colors
No lettering or seals
Be distinctive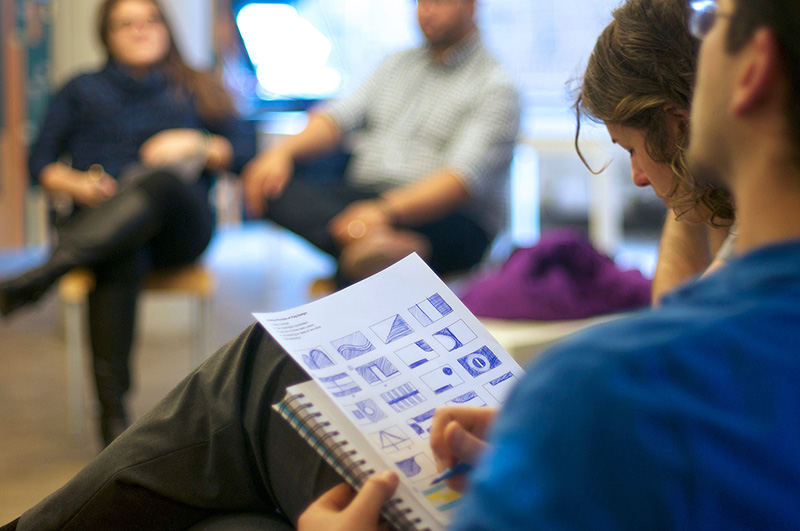 Some popular themes included:
Trimountain
The original name for Boston refers to the three hills that originally stood where the Beacon Hill neighborhood is now. Flattened today, only a portion of the Beacon Hill remains. "Tremont", the name of the street running along the eastern edge of the area, is shortened from the "Trimountain" term.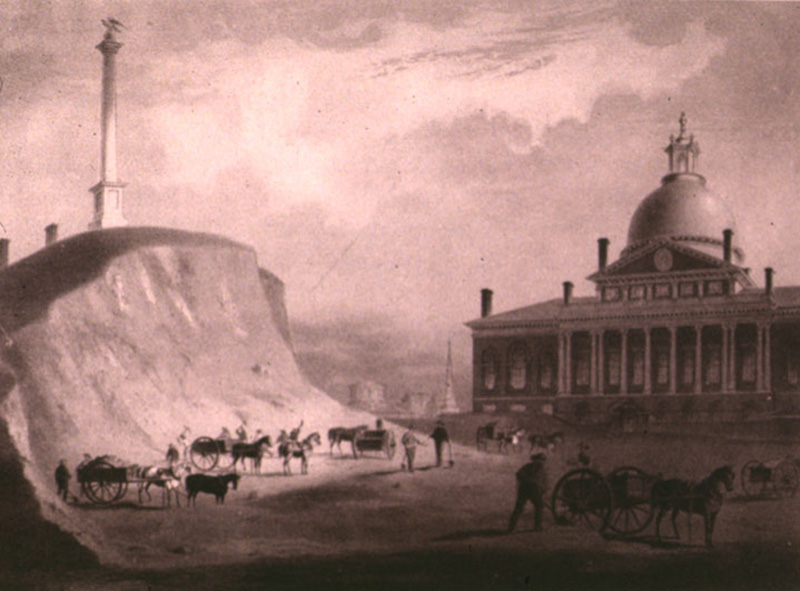 Freedom Trail
Conceived in 1951, the Freedom Trail's characteristic red brick line connects 16 sites that are important to Boston's history.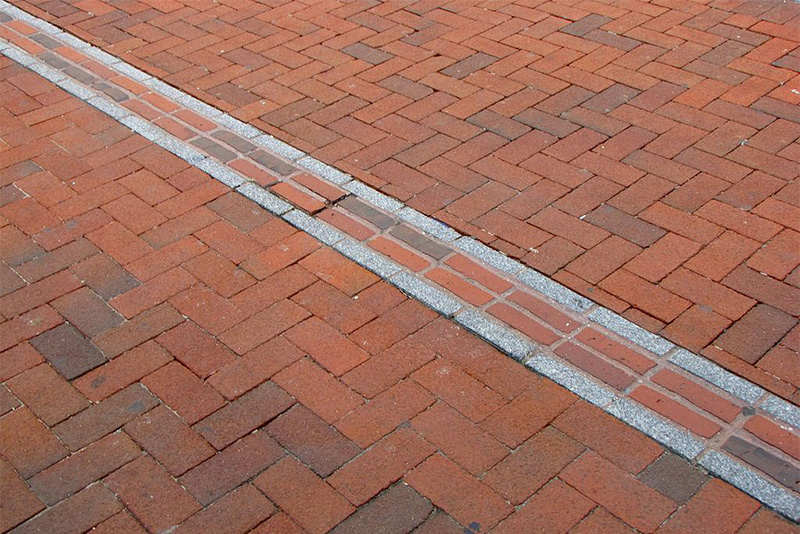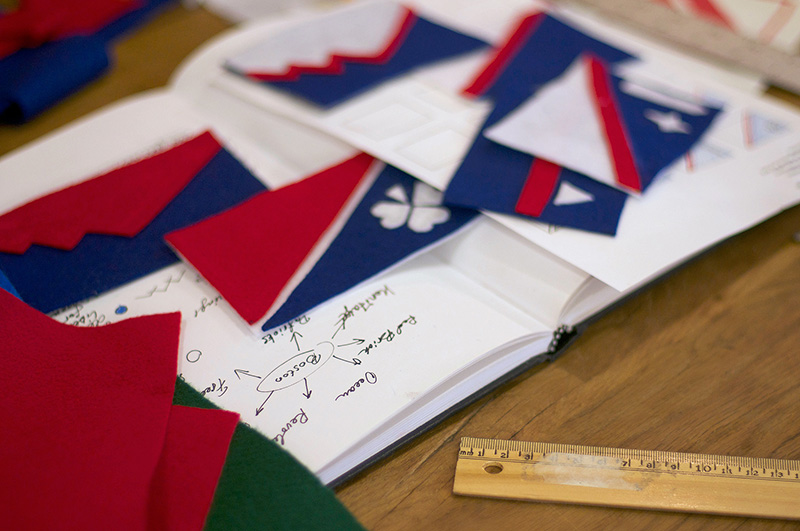 Current City Flag
Though the current flag design breaks rule #4, there is still a lot of worthy history packed into our current flag. Sebastian Ebarb, designer for the City of Boston, shared the meaning behind the elements, and attendees evolved the colors, shape and themes to come up with some more modern approaches.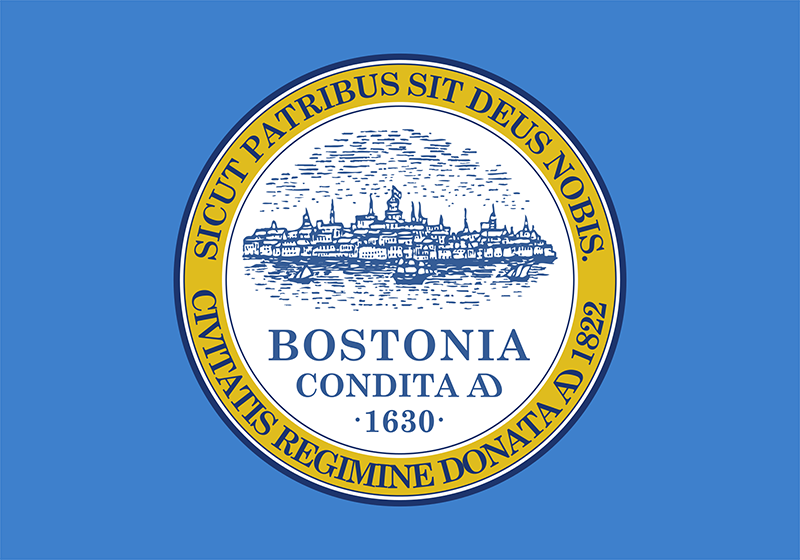 "God be with us as He was with our fathers" Wikipedia
In addition to giving us this background, Sebastian walked us through his recent digital restoration of the city seal (the main element of the flag), which you can find on Boston's new pilot website – pilot.boston.gov.
Learn more about flag design by checking out 99% Invisible, the podcast that sparked the idea for this workshop. Roman Mars discusses his love for Chicago's flag, as well as Portland's journey to a better flag. In June, The Boston Globe also discussed the current state of Boston's flag, and their readers explored some new designs of their own.
Check out photos from the workshop on our Flickr page.
All workshop photos taken by our talented AIGA photographer Sabrina Gilmore.