We often hear about the value of restrictions and constraints in the design process, but beyond a small budget or a strict deadline, what does that look like in practice?
Designers from Forrester, Northeastern and Twitter met with us at MassChallenge to share their team's processes of creating and working within constraints.
Amber Heinbockel, Senior Product Designer at Twitter, shared how she used constraints to get a team of designers, engineers, and project managers on the same page. Aware that each section of her team was used to using their own industry-specific vocabulary, she sought to create a common language that everyone could use to discuss design.
Seeking to more narrowly define their objectives, she tasked everyone on the team with selecting six words that describe how their product should be perceived by their audience. The design team then built moodboards to reflect their visual interpretation of the chosen terms, such as 'Delightful' and 'Empowering'.
Not only did this process make it easier to discuss the project, but by giving engineers and project managers a say in the design goals everyone was able to feel some ownership, which created a more empathetic and trusting team.
Padraig McCobb, Design Director at Forrester Research, lead his team in creating a new visual language that they could use to produce graphics that would be used throughout the company, including by non-designers.
Each team member has been creating 1-2 images per day, spending no more than 20 minutes on each graphic. The result is a library of tagged images that can be used in reports and presentations. With the mass of images being created, the design team has been able to refine their look over time and organically create "The Forrester Look."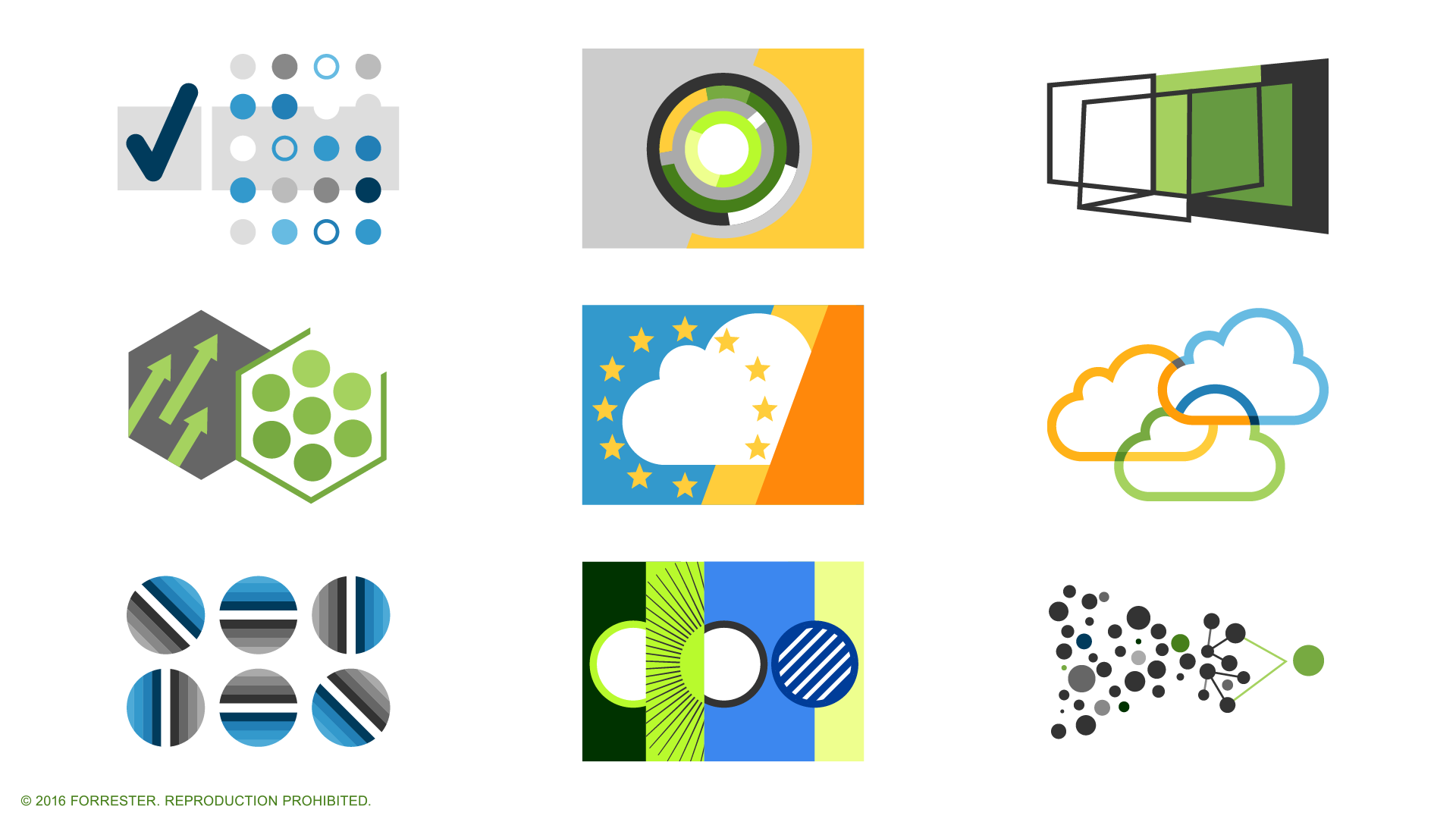 George Restrepo, Design Director at Northeastern University, found ways to be creative within the sometimes restricting atmosphere of academia. By looking to the university's history and not being afraid to mix some of the bolder elements of the athletics identity into work elsewhere, Restrepo and his team are able to produce fresh and fun work within a decades-old identity.
Inspired by an old "Flying N" version of the logo that they found in an old part of the university, their team adopted an angular approach to their work which they've applied across athletics announcements, annual reports and vehicles. By continually exploring the elements you're working with, you will get to know them better and find opportunities to expand the visual system.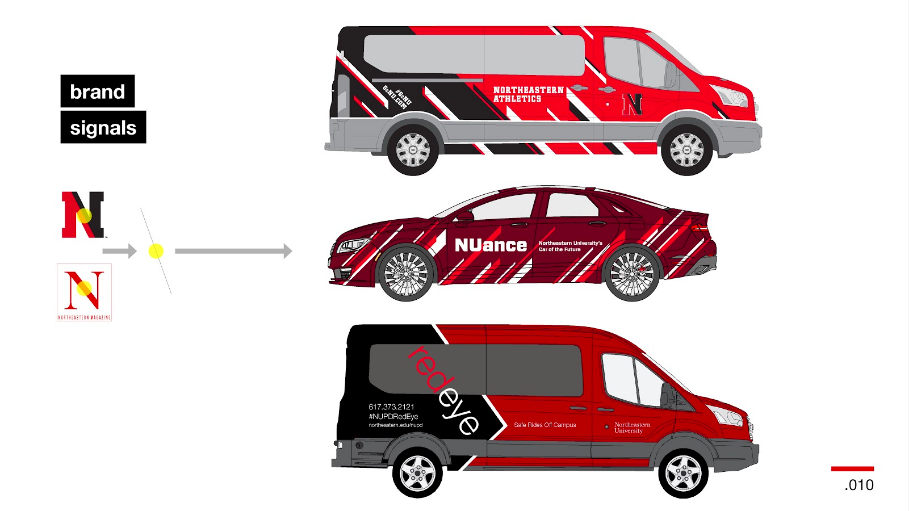 Self-imposed Constraints
What can you do if your team isn't on board with creating a constrained process, or you aren't working under brand guidelines? Make your own constraints.
French illustrator Marylou Faure, recently profiled on AIGA's Eye on Design blog, discussed limiting herself to a color palette to hone her personal style for freelance work. The success of her experiment is evident in her bubbly work that has attracted a diverse array of clients.
In discussing his 100 Days Project assignment, a challenge to repeat a design operation for 100 days in a row, Michael Beirut notes that by day 10 it feels very repetitive, by day 20 "it feels like you've been doing it forever," but by days 30-40 the students who are still committed find themselves in a "groove that will take them through the end."
The popularity of this project beyond his classroom proves merit in using constraints to find a deeper level of creativity and productivity within yourself.
---
Thank you to The Creative Group for supporting this event.
The creative group specialize in making the right fit between skilled creative professionals and the best companies, for happy, productive work places.

Article image by Michele Feola, Unsplash