Who are you?
Katerina Simpkins
What do you do for a living?
I'm a User Experience designer at athenahealth. I wanted to jump into the world of healthcare and see how I could help reduce the overhead work that providers have to do so that they can get back to treating their patients without staring at a computer screen.
What inspired you to do this kind of work?
As a child, I went through two major surgeries and have been plagued by health issues on and off my entire life. When I learned that there was a way I could bring my passion for design into the healthcare industry to make a difference, I was immediately hooked.
How long have you been in the field?
I've been a User Experience Designer for four years.
Why did you get involved with AIGA? Why should someone become a member?
I got involved with AIGA through my university while I was still a student. The resources and community is a fantastic one, and for those just getting out of school, it's a great support system for finding their way. It opens up so many possibilities for new designers to stretch themselves and broaden their horizons.
What advice would you give your past self?
If I could go back in time and push myself to go to more design events and stretch my network, I would do it in a heartbeat. The working world can become a silo and taking advantage of events, meetups, and anything else would help prevent that.
Describe your creative process. What are the major steps?
My creative process has altered throughout the years, but the themes remain the same. I always focus on the problem that needs solving. Having that problem helps drive questions, brainstorming, whiteboarding, wireframing, and finally, designing.
I've always worked with cross-functional teams, and I make sure to include them every step of the way, from setting usability studies where they may have their questions, to bringing them into design workshops to get their thoughts and feedback around possible solutions.  
Once I've gathered my research findings and worked with the team at a low fidelity level, I dive into creating a workflow to help better understand the steps. Having that framework then guides my conceptual design work. All of these artifacts then come together to form a "blueprint" that highlights the problems proposes possible solutions to bring stakeholders on board and to create a roadmap for the work that needs to be done.  From there, I use my concepts to backtrack my designs into digestible chunks for my working team to begin building.
It can be a long process, or it can be a short one, but it always helps me define the work that I'm doing and highlights where more attention may be needed to develop that right solution.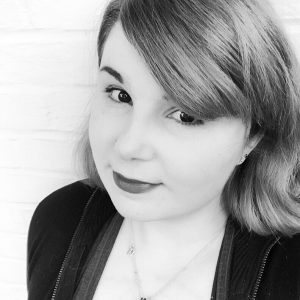 ---
Nominate an AIGA Member to be featured in our Member Spotlight