WHAT YOU'LL LEARN:
Specific topics during the lecture will cover:
The meaning and history of White Default
Why we must decolonize design
Examples of White Default in media and advertising
A brief history of racism in design and preserved culture
What questions to ask to create new spaces for diverse voices

WHO SHOULD ATTEND:
This event is perfect for designers and non-designers alike, as it will present content in an accessible, tactful manner, leaving participants with plenty of resources on how to combat White Default showing up in all of our lives. Conversations like this are particularly valuable here in the Boston community and beyond, where a legacy of revolution, freedom, and tradition sit all too closely with one of systemic racism and bigotry. The evening will give us new tools and resources to create lasting positive change.
SCHEDULE (all times are EST):
6:00 PM – Welcome remarks and introductions
6:05 PM– White Default Lecture
6:50 PM– Q&A
7:25 PM– Resources to continue the conversation and closing remarks
FEES:
This event is free and open to the public on Zoom.
SPEAKERS: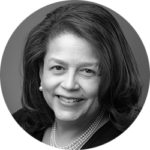 Dr. Cheryl  D. Miller (AIGA Medalist 2021, "Expanding Access") is recognized for her outsized influence within the profession to end the marginalization of BIPOC designers through her civil rights activism, industry exposé trade writing, research rigor, and archival vision. Miller is a national leader of minority rights, gender, race diversity, equality, equity and inclusion advocacy in graphic design.
She is founder of the former Cheryl D. Miller Design, Inc., N.Y.C., a social impact design firm. She is a designer, author, trade writer for PRINT Magazine, and theologian. Cheryl has a MS in Communications Design, Pratt Institute, a BFA in Graphic Design, Maryland Institute College of Art, completed Foundation Studies, Rhode Island School of Design and the Doctor of Humane Letters, the Vermont College of Fine Arts, and a MDiv, Union Theological Seminary.
A countless awards recipient, she is dedicated to visual arts advancement. The Cheryl D. Miller Collection at Stanford University is her legacy professional firm's archive, including her memoir research and manuscripts. The collection features, D&I initiative, corporate communications developed for Fortune 500 corporations and corporate communications for national African American organizations, developed post Civil Rights Era 1974–1994. She is a activist, decolonizing graphic design professor, lecturer and revisionist historian. She is Distinguished Senior Lecturer, Design, at the University of Texas, Austin. She is a member of the Board of Trustees, Vermont College of Fine Arts, and The President's Global Advisory Board, Maryland Institute College of Art.
Website | LinkedIn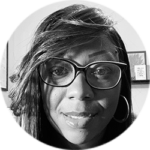 Tasheka Arceneaux-Sutton is an Associate Professor of Graphic Design at North Carolina State University. She has taught graphic design at Southeastern Louisiana University and taught typography at Loyola Marymount University. She is also a faculty in the low-residency MFA program in Graphic Design at Vermont College of Fine Arts. Arceneaux is the principal at Blacvoice Design, a studio specializing in branding, electronic media, identity, illustration, print, and publication design, for educational institutions, non-profit organizations, and small businesses. She has provided design services for the Museum of Contemporary Arts (MOCA), HarperCollins, Loyola University New Orleans, Tulane University, and Loyola Marymount University's LeBand Art Gallery. The use of typography has a strong presence in her work—she is a type enthusiast who enjoys hand-lettering, typesetting, and deconstructing type through a combination of analog and digital processes. Arceneaux has exhibited work nationally and abroad, and in 2013, her work was featured in Idea: International Graphic Art and Typography magazine.
Arceneaux's research focuses on discovering Black people omitted from the graphic design history canon. She's also interested in the visual representation of Black people in the media and popular culture, primarily through the lens of stereotypes. She is the co-curriculum designer for Black Design in America: African Americans and the African Diaspora in Graphic Design, from the 19th through the 21st Century. Black Design in America is a series of pre-recorded BIPOC centered history courses. Her essay "A Black Renaissance Woman: Louise E. Jefferson" is a part of a collection of essays in the book Baseline Shift: Untold Stories of Women in Graphic Design History, which releases in October of 2021 by Princeton Architectural Press.
Arceneaux holds an MFA from the California Institute of the Arts, where she also worked as an in-house designer in the Office of Public Affairs. She also has a BA in English from Loyola University New Orleans.
Website | LinkedIn
Graphic by Audrey Mercadante
Dr. Miller's photo by O & Co Media
---
Join AIGA and get discounted tickets for our events and other benefits.
VENUE ACCESSIBILITY
AIGA Boston is committed to hosting events that are accessible for all. If you need special assistance to participate in this event, please contact Catherine Headen (catherine@boston.aiga.org) or Jess Charlap (jess@boston.aiga.org), Co-Directors of Diversity & Inclusion. For reasonable assistance accommodations to be provided, please notify us at least five business days in advance of the event. If we do not receive timely notification of your reasonable request, we may not be able to make the necessary arrangements by the time of the event.
CANCELLATION / REFUND POLICY
Your registration constitutes permission to use photos, audio, and video recording taken of you at the event for promotional and educational purposes in connection with AIGA Boston.
CODE OF CONDUCT
AIGA Boston has adopted the AIGA Code of Conduct with regard to its activities. We reserve the right to refuse admittance for violations of this Code, or other unlawful or disruptive actions. Any concerns should be addressed to the Director of Membership or Community Outreach.