Sorry, this event is sold out.

If you have already registered, please read the following message:  
This event is free and open to the public, and the response has been so tremendous that we are unfortunately overbooked.
Due to the popularity of this event, we have set up an overflow room. Seating will be on a first come, first served basis, and we recommend arriving early. Once we reach capacity in both the main room and overflow room, we will unfortunately have to close the doors. You can participate remotely via Facebook Live @aigaboston.
To help you find the right place, we are meeting at John Hancock, a white building across the street from the John Hancock Tower. The address is 197 Clarendon Street, Boston, MA 02116

---
Join AIGA Boston during HUBweek to explore the future being built in Boston at the intersections of art, science, and technology.
Over the past several years, discussion of the range and value of design has been a constant denominator in design and business circles. Is design now less about art making and more about the art of problem solving?
In acknowledgment of changing skillsets and responsibilities of designers, AIGA Boston presents 'The Changing Boston Designscape.' We are casting a wide net to capture a representative sample of design through the eyes of human-centered design practitioners in the greater Boston area.
4 design leaders will present short-form overviews of their experiences that represent design triumphs small and large. In this way, our panel will highlight design-thinking as a conduit to positively affect our lives, businesses and local economy. 
SPEAKERS:
Lesley Mottla, SVP Product, Customer Experience & Engineering at M. Gemi
Nigel Jacob, Co-Founder at New Urban Mechanics
Neeta Goplani, Director of Experience Design at Manulife / John Hancock
Juhan Sonin, Creative Director at Involution Studios
Moderator: Chris Bransfield, Director of User Experience Design, Co-Founder at Woods Creative
SCHEDULE:
6:15pm – Doors open
6:30-6:45pm – Introductions
6:45-7:30pm – Panel discussion
7:30-7:50pm – Q&A
7:50-8:00pm – Wrap-up
FEES:
This event is FREE and open to the public.
SPEAKER'S BIO:



Lesley Mottla is a hands-on service design and product management leader with a track record of building recognized multi-channel online + physical consumer experiences, enabling technologies, products, and teams to accelerate the growth of disruptive business models. M. Gemi is her fourth start-up, after helping to grow 3 other disruptive companies to acquisition. Prior to M.Gemi, Lesley led product and experience at Zipcar and held various product roles at Microsoft, Groove Networks and Indigo, and as part of an international service design consultancy, she worked on designing service-focused experiences for clients like BMW, Sheraton, Weight Watchers and AT&T.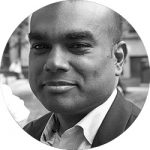 Nigel Jacob is the Co-founder of the Mayor's Office of New Urban Mechanics, a civic innovation incubator and R&D Lab within Boston's City Hall. Nigel's work is about making urban life better via innovative, people-oriented applications of technology and design. Prior to joining the City of Boston in 2006, Nigel worked in a series of technology start-ups in the Boston area. He was also previously the Urban Technologist in Residence at Living Cities, a philanthropic collaboration of 22 of the world's largest foundations and financial institutions, is currently a board member at organizations such as Code For America and coUrbanize, and is an Executive-in-Residence at Boston University.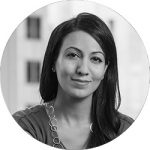 Neeta Goplani is the Head of Experience Design at John Hancock/Manulife leading a team of UX designers, graphic designers and user researchers – or problem solvers as she calls them. In her previous life, she was a VP of Experience Design at DigitasLbi, a digital marketing agency, where she and her team of unicorns developed digital solutions for clients like Goodyear, General Motors, Bank of America, Intuit, Zimmer, Memorial Sloan Kettering Cancer Center, Baxter, and Baxalta. Neeta holds a master's degree in Human Factors in Information Design from Bentley University and an MBA from Nottingham University in UK.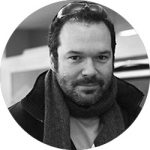 Juhan Sonin is the Creative Director of GoInvo and has produced work recognized by the New York Times, Newsweek, BBC International, Wired Magazine, and National Public Radio (NPR). He has spent time at Apple, the National Center for Supercomputing Applications (NCSA), and MITRE. Juhan lectures on design and engineering at the Massachusetts Institute of Technology (MIT).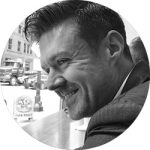 Chris Bransfield is Experience Director at Woods Creative. Since starting his professional career in 2002, Chris has conducted extensive communication strategy and research work, been published, and has presented at national and international conferences. His research and strategy work has informed brand identity development as well as digital, document, and environmental design. His work has focused on government documents, patient-self reporting tools, websites, apps, children's educational television programs, video games, voting machines, as well as consumer and medical products.
EVENT PARTNER: 

Special thanks to John Hancock for partnering with AIGA Boston to make this event happens!
Your registration constitutes permission to use photos, audio, and video recording taken of you at the event for promotional and educational purposes in connection with AIGA Boston. AIGA Boston has adopted the AIGA Code of Conduct with regard to its activities. We reserve the right to refuse admittance for violations of this Code, or other unlawful or disruptive actions. Any concerns should be addressed to the Director of Membership or Community Outreach.
Graphic by: Amy Parker, Woods Creative