The self-employed person is on their own in taking action on retirement. Join us for a workshop to learn about saving strategies.
"How much should I save for retirement?" and "where should I put it?"
Unlike traditional employees who have options to contribute to a retirement plan through their employers and automatically deduct a portion of their salary, the self-employed person is completely on their own in taking action on retirement. Even if retirement feels very far off and you have short-term priorities and goals, the key is to just start. The earlier you start saving even a little, the less you have to contribute and the more you can make your money work for you.
Join us for a creative-centered financial planning workshop to learn about saving strategies with Ben Henry-Moreland, a CERTIFIED FINANCIAL PLANNER™, who specializes in helping freelancers and solo practitioners craft personalized financial plans to accomplish their goals. You'll learn some ways to start thinking about retirement and ways to save for it. Your future self will thank you and you can feel good about watching your assets grow.
This is the second session in the Creative Toolkit Series, which features speakers who have a foundation in the creative space. They cover taxes, financial planning, contract law, and business planning for designers and creatives at any level.
When & Where
Tuesday, Apr 26, 2022| 12:00 PM - 1:00 PM EST
Virtual Event via Zoom
FEE
$10 Members | $20 Non-Members
Did you know AIGA Boston is run solely by volunteers? Your ticket helps support programming and ongoing initiatives for your design community, including speaker honorariums.
SPEAKER BIO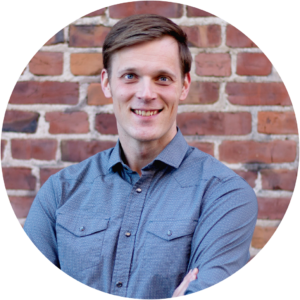 Ben Henry-Moreland is a Certified Financial Planner professional and the founder of Freelance Financial Planning. He specializes in helping self-employed professionals work toward and achieve their financial goals. Ben is also the Senior Financial Planning Nerd at Kitces.com, where he contributes to the Nerd's Eye View blog about financial planning and practice management to help move forward the financial advice industry.
In his past professional life, Ben was a classical singer, where he learned the unique challenges that freelancers face in managing their financial lives. He has worked in the financial industry since 2012 and launched Freelance Financial Planning in 2018. He currently lives in Omaha, NE, but has previously called Boston, MA and Minneapolis, MN home.
Graphic by Joy Celina Zaykoski
---
Join AIGA and get discounted tickets for our events and other benefits.
VENUE ACCESSIBILITY
AIGA Boston is committed to hosting events that are accessible for all. If you need special assistance to participate in this event, please contact Catherine Headen (catherine@boston.aiga.org) Co-Director of Diversity & Inclusion. For reasonable assistance accommodations to be provided, please notify us at least five business days in advance of the event. If we do not receive timely notification of your reasonable request, we may not be able to make the necessary arrangements by the time of the event.
CANCELLATION / REFUND POLICY
Your registration constitutes permission to use photos, audio, and video recording taken of you at the event for promotional and educational purposes in connection with AIGA Boston.
CODE OF CONDUCT
AIGA Boston has adopted the AIGA Code of Conduct with regard to its activities. We reserve the right to refuse admittance for violations of this Code, or other unlawful or disruptive actions. Any concerns should be addressed to the Director of Membership or Community Outreach.