WHAT YOU'LL LEARN:
You'll learn how to stop guessing on how you need to price your creative work. What numbers do you need to know? What should your mentality be while pricing your work? How do you get over that fear of asking for a budget? How do you protect against scope creep? How do you not scare away a potential client with a quote when it is the price you need to do your work? We'll discuss and help you make next steps to better pricing practices.
Please bring your own scenarios — we'll get a chance to talk about your questions in the moderated Q+A!
WHO SHOULD ATTEND:
Freelancers, Creative Leaders, Design Business Owners, Art Directors / Designers, Design Managers, Future Design Leaders — anyone who wants a boost in confidence to price your creative work right.
SCHEDULE:
2:00 Welcome + Speaker Introductions
2:05 Mike Janda presentation on creative pricing
2:35 Moderated discussion: Mike Janda + Amy Parker
2:55 Your turn to ask! Q&A
FEES:
This webinar is free and open to the public on Zoom.
ATTENDEE PERKS:
First: We're glad you're joining us! We're offering a special 30% discount on Michael Janda's course "The Ultimate Freelance Course" for a limited time and revealed in the talk. 6 courses. 40 hours of video lessons. More than 60 downloadable templates and resources. Everything you need to run a successful creative business. The regular price for this course is $845 but discounted it will be offered for $591. We will let you know how to get this perk during the event!
Second: For AIGA Members, we're raffling off access for three individuals to watch Michael's course called Course 04: Pricing Creative Services for free! (Valued at $169) During the event, we'll reveal how to enter.

SPEAKER: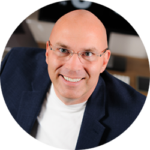 Michael Janda is an award-winning creative director, designer, agency owner, and author. In 2002, he founded the creative agency Riser, which provided design and development services for clients that included Disney, Google, Warner Bros., Fox, NBC, ABC, National Geographic, and many other high-profile brands. Following 13 successful years, Michael sold his agency in 2015. He now spends his time writing, speaking, and mentoring to help freelancers and agencies navigate the complex world of design. 
Prior to founding his agency, Michael served as a Senior Creative Director at Fox Studios where he managed the design, editorial, and development teams for the Fox Kids and Fox Family brands.
Michael's book, Burn Your Portfolio: Stuff They Don't Teach You In Design School But Should, was published in 2013 and has been one of the top-selling design industry books since its release. In 2019, his book, The Psychology of Graphic Design Pricing: Price creative work with confidence. Win more bids. Make more money., was released and is now available in both English and Russian languages. 
Michael's work, book, and agency have received awards and recognition from Inc. 5000, FWA, Awwwards, HOW magazine, Print magazine, Ad News magazine, Huffington Post, Promax/BDA, AIGA 100, Addy Awards, Webby Awards, and BusinessQ magazine.
Michael lives in Utah with his wife of more than 20 years, their three sons, and a collection of more than 150 bobbleheads.
Email: me@michaeljanda.com
Instagram: instagram.com/morejanda
YouTube: youtube.com/morejanda
LinkedIn: linkedin.com/in/morejanda
Facebook (personal): facebook.com/morejanda
Facebook (author): facebook.com/evenmorejanda
Twitter: twitter.com/morejanda
URL: www.michaeljanda.com

Graphic by John McGowan
---
Join AIGA and get discounted tickets for our events and other benefits.
Venue Accessibility:
AIGA Boston is committed to hosting events that are accessible for all. If you need special assistance to participate in this event, please contact Jess Charlap, Director of Diversity & Inclusion, at jess@boston.aiga.org. For reasonable assistance accommodations to be provided, please notify us at least five business days in advance of the event. If we do not receive timely notification of your reasonable request, we may not be able to make the necessary arrangements by the time of the event.
Cancellation / Refund Policy
Your registration constitutes permission to use photos, audio, and video recording taken of you at the event for promotional and educational purposes in connection with AIGA Boston. AIGA Boston has adopted the AIGA Code of Conduct with regard to its activities. We reserve the right to refuse admittance for violations of this Code, or other unlawful or disruptive actions. Any concerns should be addressed to the Director of Membership or Community Outreach.