REGISTER NOW ON ZOOM: https://aiga.zoom.us/webinar/register/WN_8OAzdI2KTm6RTNMTLmXFjg
For our second event in the AIGA Boston Mental Health series, Dr. Karima Clayton (a psychologist and consultant with WorkHaven) and Daren Bascome (Founder and Managing Director at Proverb, LLC) will talk about creating and managing a workplace that promotes positive mental health. We will discuss the challenges managers and employers face running a healthy workplace, systems that can be put into place to support staff, and tactics to help prevent a negative or toxic work environment.
This conversation will include topics such as staff burnout, workload, work/life balance, diversity and inclusion issues, office culture, and mental health HR benefits.
SCHEDULE:
12:00 PM EST - Welcome remarks and introductions
12:05 PM EST - Conversation with Daren Bascome and Dr. Karima Clayton
12:45 PM EST - Q&A
12:55 PM EST - Resources to continue the conversation and closing remarks
FEES:
This webinar is free and open to the public on Zoom.
Your donations help support our programming and ongoing initiatives. Register on Eventbrite to give a donation for this event.
SPEAKERS: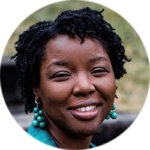 Dr. Karima Clayton received her Ph.D. in Counseling Psychology from Columbia University. An organizational consultant and licensed psychologist, Dr. Clayton directs the WorkHaven Diversity, Equity, and Inclusion Program, providing trainings, webinars, and organizational and executive leadership consultation. She is currently employed within the VA-NY Harbor Healthcare System, where she co-leads the Diversity Committee within the Psychology Department. Dr. Clayton also chairs the Diversity Advisory Council which has identified and implements initiatives related to diversity to promote a more inclusive environment for staff and Veterans in the broader hospital system. She has provided national DEI related trainings and webinars focused on topics including, but not limited to, navigating discussions effectively about race and racism and understanding the psychological effects of racism. Dr. Clayton has engaged actively in a range of DEI-related research, including DEI in the workplace, race and racial identity, race-based traumatic stress, minority mental health, incarceration, and the collateral consequences, youth development, and dementia caregivers.
Website | LinkedIn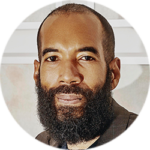 Daren Bascome is the founder and the creative director of Proverb, an award-winning, global brand-building agency that partners with innovative real estate developers, cities, countries, hotels, museums, architects, hospitals, and other organizations that seek to transform the built environment. Proverb's work connects with smart, sophisticated audiences that stand out from competitors and creates lasting value for clients. Under Daren's leadership, Proverb has become a sought-after partner for brands seeking to apply design thinking to their businesses, products, and communications. A native Bermudian who cut his teeth in exhibit design, Daren set out to create the type of agency that the industry tends to lack—dynamic, international, and culturally relevant. Daren's work has won numerous awards and drawn the attention of international media outlets, including Fortune, Fast Company, The New York Times, and The Boston Globe. He has served in various capacities on the boards of the Museum of Fine Arts, Massachusetts College of Art and Design, and Youth Design, among others.
Website |  LinkedIn

 Graphic by Eriola Kapaj
---
Join AIGA and get discounted tickets for our events and other benefits.
VENUE ACCESSIBILITY
AIGA Boston is committed to hosting events that are accessible for all. If you need special assistance to participate in this event, please contact Catherine Headen (catherine@boston.aiga.org) or Jess Charlap (jess@boston.aiga.org), Co-Directors of Diversity & Inclusion. For reasonable assistance accommodations to be provided, please notify us at least five business days in advance of the event. If we do not receive timely notification of your reasonable request, we may not be able to make the necessary arrangements by the time of the event.
CANCELLATION / REFUND POLICY
Your registration constitutes permission to use photos, audio, and video recording taken of you at the event for promotional and educational purposes in connection with AIGA Boston.
CODE OF CONDUCT
AIGA Boston has adopted the AIGA Code of Conduct with regard to its activities. We reserve the right to refuse admittance for violations of this Code, or other unlawful or disruptive actions. Any concerns should be addressed to the Director of Membership or Community Outreach.