WE'RE SORRY. THIS EVENT HAS SOLD OUT.
Expand the future potential of your career!
AIGA Boston is celebrating 35 years of design and community. As we look back, we are also looking forward to what lies ahead in the next few decades.
Join us in an open discussion with a panel of local industry veterans & up-and-comers about the future of design. Together we'll explore how the field of design has and continues to change, and learn practical insights to help shape and prepare for the next stages of our careers.
SCHEDULE:
6:30 pm | Doors open + refreshments
6:45 pm | Introductions
7:00 pm | Discussion
8:00 pm | Q&A
FEES:
AIGA Members: $10
AIGA Student Member: $5
Non-Member: $15
Student Non-Member (ID Required): $8
Join AIGA and get discounted tickets for our events and other benefits.
DIRECTIONS/PARKING:
If you are taking public transportation, General Assembly is located right across from South Station. If you are driving, it is accessible via Mass Pike I-90 and Route 93. There is a parking garage located at 28 Lincoln Street in Downtown Boston. The evening Rate is $12 after 5 PM. Please feel free to call GA at (718)704-8926 with any questions you might have. Directions on Google maps
SPEAKERS: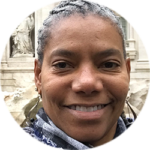 Judith Anderson designs better experiences for people. Currently, she is focusing on curriculum development & facilitating collaborative, multidisciplinary learning opportunities for undergraduate students at Massachusetts College of Art & Design. As a tenured associate professor, she teaches at all levels of the industrial design program by applying human-centered design methods & interdisciplinary approaches to creating and communicating meaningful and engaging designed experiences. This is supported by building and nurturing relationships throughout the arts, engineering, design, business, healthcare, local government, and academic communities to broaden students' exposure for developing and practicing their design skills. Previously, she worked in London, UK as a freelance designer after leading a design team at General Electric Aircraft Engine Division in Lynn, MA. She has a BS in mechanical engineering from Carnegie Mellon, a diploma in mechanical engineering from Imperial College and an MA in industrial design engineering from the Royal College of Art.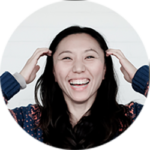 Rene Chen is the design principal and partner of Danger Fort Labs, a Boston-based innovation and design firm that helps organizations move faster, learn from customers, and embrace creativity to inform and direct mission-critical innovations, whether they be new products, services or ways of working. With degrees from both MIT and RISD and experience leading design teams at startups, Rene confidently works across product and service design and corporate identity with experience in hardware, consumer and enterprise software. Rene has a knack for having an impact and driving changes in the organizations she has served, always with optimism. As a result, she was selected as one of Rev Boston's 20 Women in Tech in 2016.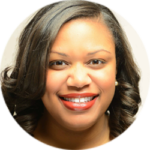 Melissa James is an award-winning entrepreneur, speaker, and author. In 2014, Melissa founded The Tech Connection, whose mission is to help companies make meaningful connections that empower and engage diverse talent by promoting inclusive hiring best practices. Melissa is the author of When Are You Going To Get A Real Career: A Guide to Designing a Career You Would Be Proud Of!, a roadmap for millennials starting out in their career and for the experienced executive crafting their next move. Shared stories and experiences provide insightful knowledge and steps for anyone navigating different aspects of their career. She is the recipient of the U.S. Presidential Service Award, the UMass Distinguished Young Alumni Award, BostonInno's 50 on Fire Award, the Mosaic Award from the MA Technology Leadership Council, the 2015 Pursuer Award from the African Youth Excellence organization for her relentless commitment to the community. Melissa was born and raised in Boston, MA and graduated with honors from the University of Massachusetts, Amherst.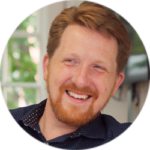 Ben Little is co-founder of Adapt, a strategic design consultancy, and teaches design courses at Massachusetts College of Art & Design and Northeastern University. Before Adapt, Ben led venture strategy at the digital healthcare incubator within Siemens and was a founding member of Sutherland Labs, an internal agency and lab that led the digital transformation of Sutherland Global. His earlier career was in strategy consulting focused on NPD in complex technical markets. He has worked at various stages of product development from the early-stage R&D explorations of AI-powered grocery models to prototyping and development of workforce management technologies to the go-to-market and branding of packaged foods like coffee and juice. He has a background in anthropology and the arts, which combined with business studies at Oxford to give him a focus on human behavior in the innovation and adaptation efforts of large corporations. He lives in the Boston area, drinks too much coffee, and lodges a mild protest against the algorithms that drive modern life by listening to music all day long on vinyl.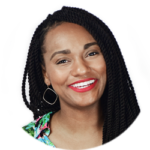 Leahanna Savain is a strategic thinker whose career has evolved from a collection of multi-disciplinary experiences towards the intersection of marketing, research, and design. In her current role at Essential Design, she helps to inform and deliver on Essential's marketing strategy and contributes her unique perspective to problem-solving across the organization. Leahanna holds a bachelor's degree in psychology from Princeton University and a graduate certificate in Design for Customer Value and Market Success from Stanford University.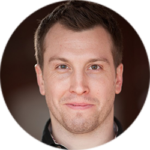 Moderator: Mat Budelman is a senior product designer in the personalization team at Spotify specializing in the intersection of design and machine learning. Prior to Spotify, Mat served as president of the Boston chapter of AIGA and has spent over a decade working in all areas of professional design — from small shops to startups.
TITLE SPONSOR: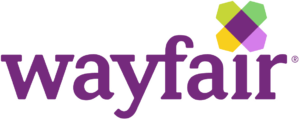 EVENT PARTNERS:
General

Assembly

is a pioneer in education and career transformation, specializing in today's most in-demand skills. The leading source for training, staffing, and career transitions, we foster a flourishing community of professionals pursuing careers they love. As individuals and companies struggle to compete in an increasingly technological economy,

General

Assembly

provides award-winning, dynamic training to close the global skills gap by offering courses in coding, data, design, business, and more.
Graphic by Nina Wishnok
Graphic by
---
Venue Accessibility:
AIGA Boston is committed to hosting events that are accessible for all. If you need special assistance to participate in this event, please contact Melissa Hines, Director of Diversity & Inclusion, at melissa@boston.aiga.org. For reasonable assistance accommodations to be provided, please notify us at least five business days in advance of the event. If we do not receive timely notification of your reasonable request, we may not be able to make the necessary arrangements by the time of the event.
Cancellation / Refund Policy
Your registration constitutes permission to use photos, audio, and video recording taken of you at the event for promotional and educational purposes in connection with AIGA Boston. AIGA Boston has adopted the AIGA Code of Conduct with regard to its activities. We reserve the right to refuse admittance for violations of this Code, or other unlawful or disruptive actions. Any concerns should be addressed to the Director of Membership or Community Outreach.