Join AIGA Boston and Lesley University for a discussion provoked by the panel's theme, four designers will present short perspectives on Vaughan Oliver's work, followed by a dialogue among the panelists and audience. This is in conjunction with an exhibition Walking Backwards, showcasing Oliver's work in the Roberts and Raizes galleries, Lesley University College of Art and Design.
Walking Backwards originated at University for the Creative Arts (UCA) Epsom Surrey and was curated by Associate Head of School of Fashion, Lee Widdows, in collaboration with Vaughan Oliver.
Vaughan Oliver's transformative work elevates graphic design with an integrated language of photographic, illustrative, and typographic elements, often originating from commonly found content. Jim Friedman, photographer and collaborator said from Rick Poynor's book Vaughan Oliver: Visceral Pleasures, "Trying to find a world beyond emotion. It's a kind of spiritual quest. Working until it feels right on an aesthetic level, creating an aesthetic that is its own thing, separate from everything else. In terms of viewing the picture, it's about filling the space between the viewer and the picture with something completely indescribable in words."
PANELISTS: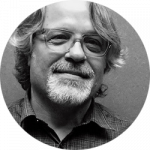 Clif Stoltze As founder and creative director of Stoltze Design since 1984, Clif leads a highly collaborative team of talented designers, strategists and project managers, employing a process based on research, strategy and thorough exploration, yielding compelling communications for education, business and culture. Clif has taught at RISD and MassArt, and currently serves on the advisory board for AIGA Boston which honored him as the recipient of their 2005 Fellow Award. Clif's book 1000 Music Graphics was published by Rockport and he is also curator of POSTGIG, a traveling exhibit of contemporary music posters.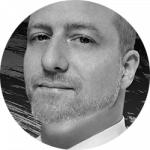 Timothy Samara is a New York–based graphic designer who splits his time between professional practice and teaching at several institutions; he is a frequent lecturer and contributor to design publications both in the U.S. and abroad. Samara has written eight books on design that have been translated into ten languages and are used by students and practitioners around the world. He is currently developing a book on type design and a history of graphic design. The second edition of his first book, "Making and Breaking the Grid," was released in June of this year.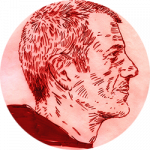 Kenneth FitzGerald is an educator, designer, and writer. He's author of Volume: Writings on Graphic Design, Music, Art, and Culture published by Princeton Architectural Press, and his texts have also appeared in Emigre, Print, Eye, Étapes, and Idea magazines; the books Graphic Design and Reading, and The Graphic Design Reader; plus the online journals Voice: AIGA Journal of Graphic Design, Design Observer, and Speak Up. He produced The News of the Whirled, a novel as 4-issue limited-edition magazine that received awards for excellence from the American Center for Design and AIGA. He erratically maintains his blog Ephemeral States.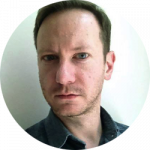 Timothy O'Donnell spent 5 years as part of Vaughan Oliver's v23 studio in London, creating music packaging for 4AD Records among others. Since returning to his native New York, creative curiosity has led him to such varied environments as MTV, Razorfish, Johnson & Johnson, New York magazine, and Quirk Books. He is currently Creative Director at branding agency 160over90, headquartered in Philadelphia. Whatever the environment, Timothy strives to create powerful and compelling work, and to foster a culture of experimentation and discovery. His book exploring the creative process, "Sketchbook: Conceptual Drawings from the World's Most Influential Designers", is available from Rockport Publishers.
MODERATOR: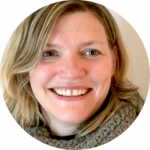 Kristina Lamour Sansone is the Associate Dean of Academic Affairs and Professor of Design at Lesley University College of Art and Design. For more than twenty years, Kristina connects graphic design practice with teaching and learning. She coaches adult learners in documentation and Universal Design for Learning with an emphasis on higher education, high school and Reggio Emilia learning environments. She recently published two chapters both for Springer titled Using Strategies from Graphic Design to Improve Teaching and Learning and Language of Design within Science and Engineering with her Lesley University science and visual art colleague and collaborator, Nicole Weber.
SCHEDULE:
5:30pm – Doors open
6:00–8:00pm – Panel discussion (presentation, discussion, Q&A)
September is AIGA Boston Member Appreciation Month
Members save $15 off the regular price during early-bird special. That's a 75% discount!
After the early-bird special, members still save 50% off the regular ticket price.
Join AIGA and get discounted tickets and other benefits.

AIGA Member: $10
AIGA Student Member: $8
Non-Member: $20
Student Non-Member (ID Required): $12
DIRECTIONS & PARKING INFO:
By MBTA:
Take the red line to Harvard Square. Get off at Harvard Square. Walk down Massachusetts Ave. towards Central Square to Quincy Street. Turn left on Quincy Street and walk to Broadway. Turn right on Broadway. CRLS is on your left a short distance from Quincy Street. If you are coming from Rte. 2 you can park at the Alewife MBTA station and take the MBTA. Parking around CRLS is limited so it may be easier to take the MBTA.
Parking:
There is an underground parking on Ellery Street (Free).
EVENT PARTNERS:


The panel is part of Vaughan Oliver: Walking Backwards exhibition, September 5th through October 22nd
---
Your registration constitutes permission to use photos, audio, and video recording taken of you at the event for promotional and educational purposes in connection with AIGA Boston. AIGA Boston has adopted the AIGA Code of Conduct with regard to its activities. We reserve the right to refuse admittance for violations of this Code, or other unlawful or disruptive actions. Any concerns should be addressed to the Director of Membership or Community Outreach.
Graphic by Michael Coleman