Kirk Wallace, Owner of BoneHaus, a creative studio, invites you to a workshop and fireside chat to talk illustration, design and building characters.
With his latest published Skillshare course Storytelling Through Details! Building a Stylized Character in Adobe Illustrator Kirk will walk through a super accessible process to create a self portrait. It's not about the perfect jawline, or shading things so they look super realistic, we'll create a portrait based on what we love, what we wear, how we present ourselves to the world. Those details are what make us special!
Kirk has created and collaborated with top agencies and clients like Adobe, Apple, Disney/Pixar, and Google. He will walk through his thought process when creating a character, from writing ideas to sketching and stylizing shapes and finally finishing the character off with some basic analog tools.
Kirk will discuss how to write out all the things that make you, you! We'll journal a bit on what makes us unique, find some simple references of our favorite clothes, or toys we had growing up, maybe you wear a certain necklace because it's special to you. And then the most fun part is finding a way to draw those things in a simple, non-intimidating way.
We'll be joined by AIGA Board member, fellow design practice owner and design enthusiast, Amy Parker, to discuss ideas about illustration, design and running a practice for an exciting conversation prior to the workshop!
WHEN + WHERE:
Saturday, November 11 | 9am - 2:00pm EST
Lesley University College of Art and Design
Lunder Arts Center Room 203 and 204
1801 Massachusetts Ave, Cambridge, MA 02140
In-Person Event
WHAT YOU'LL LEARN:
Insight from a freelancer who has worked with Adobe, Apple, Disney/Pixar, and Google making characters.
What qualities make a character interesting.
How character can be an emotional tool to sell a product or idea.
Perfect characters are boring, flaws are what make us relate.
How we can make interesting characters, even if we're not the best at drawing.
How to combat stock/AI illustration.
WHO SHOULD ATTEND:
People interested in:
Tuning skills in illustration, design, and building brands.
Building unique interesting brands, or bring more flavor and character and charm into their work.
Turning your favorite type of work into a career.
SCHEDULE:
9:00 AM [30 minutes] | Doors Open, have coffee, connect with Workshop Attendees & set up your workspace
9:30 AM [5 minutes] Welcome + Speaker Introduction
9:35 AM [25 minutes] Fireside Chat | Moderated discussion: Kirk Wallace + Amy Parker
10:00 AM [5 minutes] Quick Stretch Break
10:05 AM [115 minutes] Workshop: Demos / Sample Showcase, Guided Process and Work Time for Participants
12:00 PM [120 minutes] Delicious Lunch, Chat with fellow Workshop Attendees
2:00 PM | End
FEES:
AIGA Member: $40
AIGA Student Member: $20
Non-Member: $50
Student Non-Member (ID Required): $30
VENUE & PARKING:
Lesley University College of Art and Design
Lunder Arts Center Room 203 and 204
1801 Massachusetts Ave, Cambridge, MA 02140
For more info on the Lesley University College of Art and Design, look here.
There is a pay-per hour lot behind University Hall (1815 MassAve). Access to the lot is on Roseland Street. University hall is right next to the Lunder Arts Center.
Public transportation is recommended: Porter Square on the Red Line is nearby. People should not park in the Porter Square shopping center lot. There is a risk of getting ticketed or towed.
WHAT TO BRING:
Your laptop, charger, any portable tablets useful for drawing.
Notebook, pencil, pens or other drawing materials to sketch and take notes.
ATTENDEE PERKS:
One free month of using the Skillshare platform to take Kirk's class free.
A brush pack Kirk uses in the workshop.
SPEAKERS: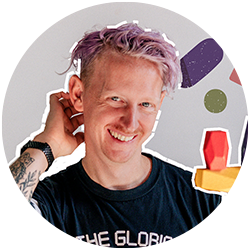 Kirk Wallace
I stumbled into illustration after graduating with a degree in engineering. Raised by the internet, the first graphics I created were avatars and signatures for online tech forums.
I got started creating technical websites which led itself to choosing typefaces, creating logos, and iconography. Somehow, that's snowballed into character driven illustration for 10+ years now working with brands like Apple, Google, Facebook, and Adobe.
Now, between skateboarding, chasing the dogs, and some table hockey, I spend my time making meaningful and thoughtful illustration and animation for brands and myself every day. Always working, but never with a job.
Find Me: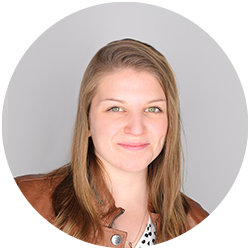 Amy Parker
Amy Parker is VP of Programming of AIGA Boston and Executive Design Director / Co-founder of Woods Creative located in Boston and Portland, Maine. Amy actively builds community, collaboration and brings people together across New England to uncover unexpected creative driven opportunities and joy. Outside of AIGA Boston she leads creative strategy, ideation, and digital design to make communication solutions, digital products, and visual languages for brands.
If you have programming ideas for the AIGA Boston Chapter, please email: amy@boston.aiga.org or connect on LinkedIn with a note: https://www.linkedin.com/in/amyparkerdesign/
—
Graphic by Kirk Wallace
& edited by Amy Parker
VENUE ACCESSIBILITY:
AIGA Boston is committed to hosting events that are accessible for all. If you need special assistance to participate in this event, please contact Catherine Headen (catherine@boston.aiga.org) Director of Diversity & Inclusion. For reasonable assistance accommodations to be provided, please notify us at least five business days in advance of the event. If we do not receive timely notification of your reasonable request, we may not be able to make the necessary arrangements by the time of the event.
CANCELLATION / REFUND POLICY:
There are no refunds for this event.
PERMISSION FOR PHOTOS / VIDEOS / AUDIO:
Your registration constitutes permission to use photos, audio, and video recording taken of you at the event for promotional and educational purposes in connection with AIGA Boston.
CODE OF CONDUCT:
AIGA Boston has adopted the AIGA Code of Conduct with regard to its activities. We reserve the right to refuse admittance for violations of this Code, or other unlawful or disruptive actions. Any concerns should be addressed to the Director of Membership or Community Outreach.
PARTNERS:
Lesley University

Sat, Nov 11, 2023
9:00 AM - 2:00 PM
EST
Lesley University College of Art and Design
1801 Massachusetts Avenue
Room 203 and 204
Cambridge, MA 02140