The design challenge: Improve the patient experience for 9 million veterans in the largest integrated healthcare system in the United States.

The real challenge: Good design work in the federal government involves hurdles larger than the projects themselves. Designers encounter an environment dominated by legacy bureaucracy, culture, processes, rules, and politics. To navigate and design in this space, you must work at scale, show your value, change mindsets, and persist.

Come learn how a small cohort of Human Innovation Fellows and designers with the Lab at the Office of Personnel Management — on detail with the Department of Veterans Affairs — are answering these challenges and rethinking what it means to make an impact. See some of their recent work and hear their experiences. Take away tactics to use in your own purposeful work.

The talk will be followed by a discussion moderated by Chris Hass (SVP Experience Design, Mad*Pow)

WHO SHOULD ATTEND:
Anyone interested in service design, civic design, experience design, or healthcare systems

SCHEDULE:
Doors open at 6:15pm
Talk starts at 6:30pm
Members save $5 off the regular ticket price. That's an 33% discount!
Join AIGA and get discounted tickets and other benefits.
FEES:
AIGA Member: $10
AIGA Student Member: $10
Non-Member: $15
Student Non-Member (ID Required): $10
Veteran: $10
SPEAKERS: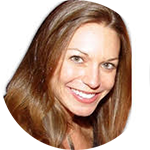 Roseann Stempinski is a service designer and Human Innovation Fellow at the Lab within the U.S. Office of Personnel Management (OPM). She works with the Veterans Experience team based in San Francisco. Always informed and inspired by human behavior, Roseann integrates a systems-thinking and -doing approach to innovation and problem-solving. With over 15 years of experience, she has worked in various facets of brand and design strategy in graphic, industrial, and interactive design. As a multi-dimensional experience designer and strategist, she honed her craft while working with innovation and design agencies including IDEO, Adaptive Path, and Hot Studio, as well as technology companies including eBay and Adobe. She co-founded the event series Design Means Business, focused on bringing human-centered design to the forefront of business strategy. Roseann has mentored and advised tomorrow's creators at schools including California College of Arts, Tradecraft, and University of California at Berkeley. She thrives in the early to mid-stages of product development, enjoying product and service design challenges focused on creating elegant, impactful solutions to challenging, complex problems — essentially, design with a purpose.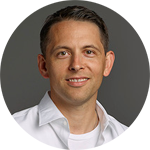 Aaron Stienstra is a visual designer and Human Innovation Fellow at the Lab within the U.S. Office of Personnel Management (OPM). His focus there has been human-centered design at the Department of Veterans Affairs. Previously, Aaron was Design Director at the Focal Point LLC, a firm that provides design and trial strategy for the legal industry. He's also worked with the Brady Center to Prevent Gun Violence, Stanford Law School, Orrick LLP, Airbus Group, and other commercial and public organizations and institutions. Aaron has been steadfast in his commitment to human-centered design for public good. He brings to this work a passion for creating beautiful, accessible, and functional visual communication.
Chris Hass is a Sr. VP of Experience Design at Mad*Pow. He helped to establish Mad*Pow's Boston office and UX research team in 2009 and specializes in UX research — particularly conducting studies with persons who have disabilities. Now in a biz-dev role, Chris seeks commercial and government partners with impactful challenges for Mad*Pow to tackle. He is the former President of both UXPA International and UXPA Boston. Prior to joining Mad*Pow he was the Interim Director of the Bentley Design & Usability Center (now the UXC), a senior research scientist at American Institutes for Research, and a WWW Specialist at Harvard Medical School. He is a tabletop gaming aficionado and often carries fun and unusual games in his backpack. (Yes, that's an invitation to play games!)
EVENT PARTNER:

CANCELLATION POLICY & OTHER INFO:
Your registration constitutes permission to use photos, audio, and video recording taken of you at the event for promotional and educational purposes in connection with AIGA Boston. AIGA Boston has adopted the AIGA Code of Conduct with regard to its activities. We reserve the right to refuse admittance for violations of this Code, or other unlawful or disruptive actions. Any concerns should be addressed to the Director of Membership or Community Outreach.
GRAPHIC BY: Danielle Sharples