Join AIGA Boston and WeWork for the first in a series of panel discussions exploring the need for diversity in design.
African American Culture is a powerful force driving innovation in the arts, music, fashion, etc. Diversity is widely recognized as a source of creative energy and success in business and problem solving; the very things that Design is meant to deliver, yet the Design industry continues to struggle to reflect the broader society.
We've invited a panel of accomplished and insightful African American designers to share their thoughts on design creativity, cultural perspective and what we have to gain from broader representation in the Design Industry.
What are we missing when a range of perspectives go unrepresented in the design process?

What unique challenges must be overcome to increase African American representation in Design?

What can we, as individuals and as a community, do to champion diversity?

What's missing from diversity and inclusion efforts?
Fees:
This event is free and open to the public.
Speakers:
Shani Sandy, Executive Creative Director at S&P Global
Chaz Maviyane-Davies, Designer, Activist, Educator
Sabrina Dorsainvil, Civic Designer & Program Director at Mayor's Office of New Urban Mechanics
Moderator: David Oliver, Product Design Director at Cusp Development
Speakers' bios: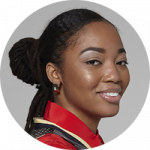 Shani Sandy is a creative leader who believes in the power of design to impact business. She is the Executive Creative Director at S&P Global where she has implemented creative strategies impacting the financial information and analytic industry globally. Noted accomplishments include integrated advertising campaigns, website experiences, multichannel global rebrands, and building creative teams from the ground up.
Shani holds an MBA from the Berlin School of Creative Leadership as well as a BA in Art History and BFA in Painting and Computer Art from Tufts University.
As an active member of the creative community, Shani has been honored by GDUSA's People to Watch, served on HOW Design's Judging Jury, and speaks at industry events nationally. Shani serves on the Arts Board of the Bronx Charter School for the Arts.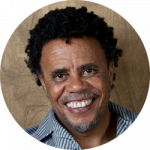 Chaz Maviyane-Davies is described by the UK's Design magazine as "the guerrilla of graphic design." He ran the renowned design studio in Harare, Zimbabwe, The Maviyane-Project, from 1983 – 2000.
He is Professor Emeritus of Design at the Massachusetts College of Art and Design in Boston where he taught until 2016 and is currently a freelance designer. As well as being published in numerous books, international magazines and newspapers, his work has been exhibited extensively and is included in several permanent collections at various galleries around the world. In 2009 he was conferred an Honorary Doctor of Humane Letters degree from the University of Massachusetts Lowell.
His latest book "30" is a folio of award winning posters based on the UN Declarations of Human Rights, conceptualized from an African perspective.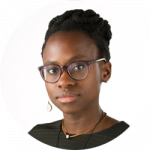 Sabrina Dorsainvil is fascinated by people: the way they move, speak, touch, interact and experience environments, objects and each other. She brings this lens to her work as a designer and illustrator; from playful drawings to human centered design projects.
Sabrina's work aims to improve the everyday lives of the people around her by addressing complex issues such as housing, healthcare and human rights. She has worked with international and local community based organizations, non-profits, large institutions and startups on issues regarding social, spatial and environmental justice.  
Sabrina brings her skills, her creativity, and her love of people to the City of Boston as a Civic Designer and Program Director with the Mayor's Office of New Urban Mechanics.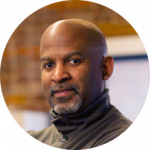 David Oliver is an engineer and product design consultant. He has spent his career at the intersection of new technology and the design that brings products to market. He's interested in expanding the vocabulary of design by making products fold, bend, collapse, conform & adjust in ways that improve function and impact aesthetics.
---
Join AIGA and get discounted tickets and other benefits.
This event is part of AIGA Diversity & Inclusion initiative.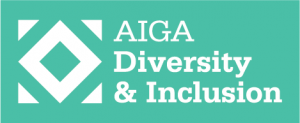 The Diversity & Inclusion Initiative is meant to augment ongoing AIGA programs with new ideas and resources that take a comprehensive approach, considering race, ethnicity, gender, sexual orientation, ability and disability, age, and other factors that shape creative perspective and professional experience.

Encouraging diversity in design education, discourse, and practice to strengthen and expand the relevance of design in all areas of society.
---
Your registration constitutes permission to use photos, audio, and video recording taken of you at the event for promotional and educational purposes in connection with AIGA Boston. AIGA Boston has adopted the AIGA Code of Conduct with regard to its activities. We reserve the right to refuse admittance for violations of this Code, or other unlawful or disruptive actions. Any concerns should be addressed to the Director of Membership or Community Outreach.
Graphic by: Chiranit Prateepasen