As we approach a very important election here in the United States, please join us for a virtual discussion about all that goes into designing — and designing for — political campaigns.
Designers must clearly and effectively convey the values of their candidates while speaking to the values, hopes, and fears of voters. From strategy to branding, digital communication, and outreach, our speakers will discuss what it takes to build a campaign. Raquel Breternitz of the Elizabeth Warren for President campaign, Grace Fernandes of the Ed Markey for Senate campaign, and Sam Hammar of Run En Masse will be joined by moderator Chris Bransfield of design consultancy Woods Creative for an enlightening conversation exploring the process and challenges of political design.
AIGA Boston is a non-partisan organization. Though we do not endorse any individual candidates or political parties, we are passionate about using design for good, promoting political participation and engagement, and furthering democracy. If you are a citizen of the United States and have not already done so, we encourage you to vote on November 3.

SCHEDULE:
12:00 Welcome + Speaker Introductions
12:10 Panel Discussion
1:00 Q&A
FEES:
This webinar is free and open to the public on Zoom.
SPEAKERS: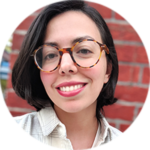 Raquel Breternitz is an award-winning design leader and strategist passionate about accessibility, typography, and keeping tech human (and human-focused). She has worked for places like the New York Times, IBM, USCIS, and the Elizabeth Warren for President campaign. Raquel is also a speaker, a writer, a Texan, and a comics enthusiast, found far too often on twitter @raqueldesigns.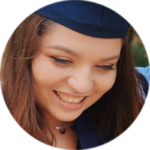 Grace Fernandes is the Markey Campaign's Senior Graphic Designer and Outreach Coordinator. She recently graduated from Simmons University with her bachelor's in political science, after transferring from the Massachusetts College of Art and Design where she was a part of the Studio for Interrelated Media (SIM). Prior to joining the Markey campaign, Grace served as the Student Director and Digital Media Coordinator for STAND: The Student-Led Movement to End Mass Atrocities. She's thrilled to be working as a part of a team so strongly aligned with chaotic good in pursuit of a Green New Deal and Medicare for All.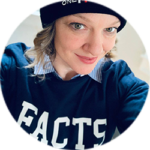 Sam Hammar, is an experienced public servant, entrepreneur, and activist. With a B.A. in Political Science and an M.A. in Global Marketing Communications, Sam began her public service career teaching journalism and civic activism in the Boston Public School system. Sam went on to work for the City of Boston, helping to develop its Innovation District — a 1,000-acre space focused on building the city's strengths in entrepreneurship, technology, and the creative arts on the South Boston waterfront. Sam continued supporting Massachusetts entrepreneurs as the executive director of the Capital Network and as the director of strategic partnerships for the Commonwealth's Executive Office of Technology. In 2016, Sam began her work in the Massachusetts State Treasury as the director of digital engagement, helping to build online programs for the Office of Economic Empowerment including Equal Pay for Women and financial education for many constituencies. At home, she served as the chair of the Melrose Democratic City Committee and was a member of the Melrose Women's Commission. Her passion for effective, modern government services and policies drove Sam to leave her job in 2018 to run for Massachusetts State Senate as a Democratic primary challenger. As a first-time candidate along with her inspiring team and grassroots organizing, she received 45% of the district's vote. Sam currently is the co-founder of Run En Masse, an organization training technologists on digital grassroots organizing, connecting technology, and civic engagement in Massachusetts.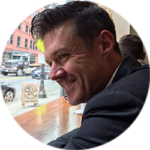 Chris Bransfield (moderator) is Executive Experience Director and Founder at Woods Creative. Since starting his professional career in 2002, Chris has conducted extensive communication strategy and research work, been published, and has presented at national and international conferences. His research and strategy work has informed brand identity development as well as digital, document, and environmental design. His work has focused on government documents, patient-self reporting tools, websites, apps, children's educational television programs, video games, voting machines, as well as consumer and medical products.

Graphic by Grace Abe
---
Join AIGA and get discounted tickets for our events and other benefits.
Venue Accessibility:
AIGA Boston is committed to hosting events that are accessible for all. If you need special assistance to participate in this event, please contact Jess Charlap, Director of Diversity & Inclusion, at jess@boston.aiga.org. For reasonable assistance accommodations to be provided, please notify us at least five business days in advance of the event. If we do not receive timely notification of your reasonable request, we may not be able to make the necessary arrangements by the time of the event.
Cancellation / Refund Policy
Your registration constitutes permission to use photos, audio, and video recording taken of you at the event for promotional and educational purposes in connection with AIGA Boston. AIGA Boston has adopted the AIGA Code of Conduct with regard to its activities. We reserve the right to refuse admittance for violations of this Code, or other unlawful or disruptive actions. Any concerns should be addressed to the Director of Membership or Community Outreach.