AIGA Boston is partnering with MIT Press to bring you an online talk by MIT Civic Media professor Sasha Costanza-Chock about their new book, Design Justice: Community-Led Practices to Build the Worlds We Need.
What is the relationship between design, power, and social justice? "Design justice" is an approach to design that is led by marginalized communities and that aims explicitly to challenge, rather than reproduce, structural inequalities. It has emerged from a growing community of designers in various fields who work closely with social movements and community-based organizations around the world.
FEES:
This virtual event is free to the public. Registration is required.
SPEAKER: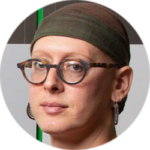 Sasha Costanza-Chock (they/them or she/her) is Associate Professor of Civic Media at MIT, a Faculty Associate at the Berkman-Klein Center for Internet & Society at Harvard University, a board member of Allied Media Projects (alliedmedia.org), and the author of numerous articles and two books. Their first book is Out of the Shadows, Into the Streets! Transmedia Organizing and the Immigrant Rights Movement (MIT Press).
EVENT PARTNER: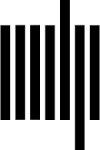 Join AIGA and get discounted tickets for our events and other benefits.
---
Venue Accessibility:
AIGA Boston is committed to hosting events that are accessible for all. If you need special assistance to participate in this event, please contact Melissa Hines, Director of Diversity & Inclusion, at melissa@boston.aiga.org. For reasonable assistance accommodations to be provided, please notify us at least five business days in advance of the event. If we do not receive timely notification of your reasonable request, we may not be able to make the necessary arrangements by the time of the event.
Cancellation / Refund Policy
Your registration constitutes permission to use photos, audio, and video recording taken of you at the event for promotional and educational purposes in connection with AIGA Boston. AIGA Boston has adopted the AIGA Code of Conduct with regard to its activities. We reserve the right to refuse admittance for violations of this Code, or other unlawful or disruptive actions. Any concerns should be addressed to the Director of Membership or Community Outreach.