This event is sold out!
Diverse design leadership can help a company do more than produce trendy branding. It can help companies create effective business strategies, consumer experiences, and workplace cultures. In general, when companies invest in diverse leadership, they are more likely to retain talent and see higher financial successes. (Why Diversity Matters. - McKinsey)
In the design community, people of color are underrepresented, particularly in positions of leadership. Given the social and financial benefits of diversity and inclusion, how do we make diversity the rule and not the exception? How do we create pathways for underrepresented designers to provide thought leadership and contribute to strategy and larger-scale projects? How can they get a seat at the table?
Join AIGA Boston for a panel discussion featuring some of Boston's most innovative design leaders. They'll share some of their experiences that led them to where they are today and insight on how aspiring design leaders can create opportunities for career growth. The night will also feature guided networking exercises led by our venue partner.
This event is a part of Design for Hire, an AIGA Boston programming series focused on providing designers and creative hiring professionals with the education, resources, and network needed to incorporate diversity and inclusion practices into their workplaces.
Who Should Attend:
Designers as well as individuals interested in design who identify as part of an underrepresented community and are interested in learning how to step into leadership roles. We're also encouraging attendance from hiring managers who are looking for ways to include diversity and inclusion in their work.
Please note that registration for this event is required as part of Accenture's security policy.
Fees
September is Member Appreciation Month!
This event is free for everyone. We'll have AIGA Boston swag and a special opportunity for design education.
Speaker Bios
Introduction: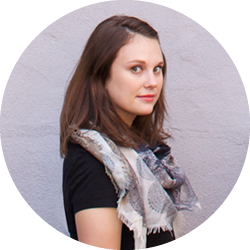 Martha Carl has over a decade of experience in digital product work, and currently acts as Principal Experience Designer at Accenture Digital Products. She has a proven track record of leading successful design engagements, working closely with clients to establish and distill their business goals while creating stunning user experiences. Martha has partnered with a wide variety of clients, from startups to Fortune 100 companies. ​Past and current clients include key players in the education, health, hospitality, transportation, IoT, and financial spaces.​
Moderator: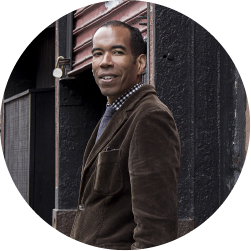 Daren Bascome is Proverb's founder and the creative vision behind its unique approach to brand building. Under Daren's leadership, Proverb has become a sought-after partner for brands seeking to apply design thinking to their businesses, products and communications. A native Bermudian who cut his teeth in exhibit design, Daren set out to create the type of agency that the industry tends to lack—dynamic, international and culturally relevant. Daren's work has won numerous awards and drawn the attention of international media outlets, including Fortune, Fast Company, The New York Times, and The Boston Globe. He has served in various capacities on the boards of the Museum of Fine Arts, Massachusetts College of Art and Design, and Youth Design, among others.
Panelists: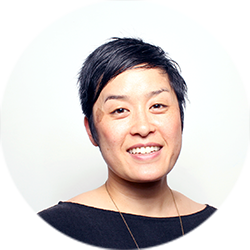 Thy Doan is an independent creative director, designer, and author. Though she currently resides in Boston, her roots are in the West Coast. Thy's design experience crosses industries and formats. She's crafted murals for brands such as Reebok and Core and developed brand identities, apparel, and packaging for other emerging brands. In 2017, in partnership with the Quarto Group, she published Hand Lettering: CreativeAlphabets for Any Occasion. Her work has appeared in multiple exhibitions hosted by Arnold Worldwide, Ellen Lupton, and The Mandate Press, to name a few. Further, Thy's an active thought leader within the design community. Most recently, she served as a chapter president of AIGA Salt Lake City and has participated in AIGA initiatives, including the Rise & Shine video series about emerging designers.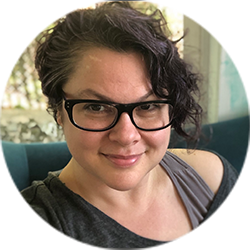 Dani Nordin is an experienced UX strategist, designer and researcher, who's been working in the design industry for over 20 years, most of it on digital products. She's currently Senior Manager, Experience Design at athenahealth, where I lead the Orders and Results product zone for athenaClinicals EHR. Prior to that, she built a Digital UX for Pegasystems, which included overseeing the Bolt Design System, and she helped to build a user research and design practice to support the Harvard Business Review's digital experiences. She lives in Watertown, MA with her family.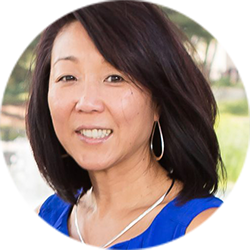 Susan Rice leads user experience strategy, research, and design at Toast Inc., where the team is revolutionizing the restaurant industry to empower restaurants to delight guests, do what they love, and thrive. She has deep expertise in B2B and B2C applications and is passionate about motivating and coaching team members for growth in a psychologically safe and fun environment. Susan holds a M.S. in Human Factors in Information Design from Bentley University and a B.A. in Psychology from U.C. Santa Barbara. She's actively involved in the UX community and enjoys presenting on strategy, design thinking, and organizational change.
Directions and Parking
Public Transportation
Accenture is a 5 minute walk from the Hynes T stop on the Green Line.
Parking
Parking is available at an hourly rate in the Prudential Center Garage.
Checking In
Enter the building via Boylston Street and take the escalator up to the front desk, or through the revolving door near the main entrance in the mall. Show your ID to check in at the dedicated registration desk set up for the AIGA Boston event in the building lobby.
Event Partners
Graphic by: Grace Abe