Join us as we welcome design leaders in the global health space, Elizabeth Johansen, Tim Prestero, Dr. Santorino Data, and Dr. Kristian Olson. Within the broader context of their efforts designing medical devices and solutions for low-resource settings, our speakers will be sharing new innovations (such as 3D-printed face shields, diagnostic booths, and social distancing apps) that their teams at Spark Health Design, Design that Matters, CAMtech Uganda, and MGH Springboard Labs have been working on to contribute to the COVID-19 efforts.

Schedule:
• 20 min: Presentations by speakers
• 50 min: Fireside chat with Q&As
Speakers: 

Dr. Santorino Data, Mbarara University of Science and Technology, Consortium for Affordable Medical Technology (CAMTech)
Dr. Santorino Data is the Uganda Country Director of the Consortium for Affordable Medical Technologies (CAMTech). He developed the CAMTech Uganda Innovation Ecosystem that supports challenge identification, ideation, and co-creation for the development of affordable medical technologies for low middle-income countries. He founded the Simulation for Life Program that combines medical simulation methodologies and technology innovation to advance clinical skills development for frontline healthcare workers. Dr. Data is a Pediatrician, Lecturer, and Director of the Center for Innovation and Technology Transfer of Mbarara University of Science and Technology, Mbarara, Uganda.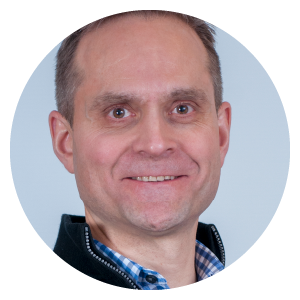 Kristian R. Olson MD, MPH, DTM&H, Director, MGH Springboard Studio
Kris is both a Pediatrician and Internist and has served as a member of the Core Educator Faculty and the Chief Innovation Officer in the Department of Medicine's Residency Program at the Massachusetts General Hospital. He is the Director of the MGH Springboard Studio and the Consortium for Affordable Medical Technologies (CAMTech) and an Associate Professor at Harvard Medical School. He has worked extensively in low and middle-income countries as well as the US to develop medical solutions focused on value through utilizing design-thinking. Kris is a serial innovator, has several patents, a licensed technology, and has started both non-profit and for-profit ventures to accelerate ideas to implementation.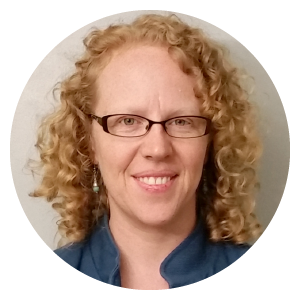 Elizabeth Johansen, Founder & Principal, Spark Health Design
Elizabeth is the founder and principal consultant for Spark Health Design, Director of Product Design at Vaxess Technologies, and faculty with the Olin and Babson College Affordable Design and Entrepreneurship Program. Spark Health Design uses human-centered design to help our clients develop world-class technologies that lead to better health outcomes globally. As a design engineer, human factors engineer, and program lead, Elizabeth has contributed to eight products launched including the DtM COVID-19 Face Shield, Eli Lilly's Kwikpen insulin injector (when working at IDEO); Jana Care's Aina A1c point-of-care diagnostics test app and kit for managing chronic disease in India and SE Asia; and Design that Matters' Firefly phototherapy device currently treating newborns with jaundice in hospitals in over twenty low and middle-income countries.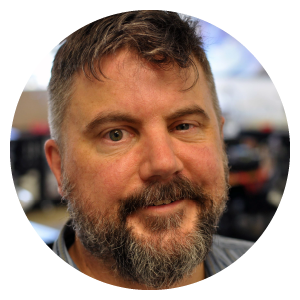 Timothy Prestero, CEO, Design that Matters
Timothy Prestero is the CEO of Design that Matters (DtM), a 501c3 nonprofit based in Redmond, Washington.  DtM collaborates with international aid agencies and hundreds of superstar volunteers to design breakthrough medical devices for low-resource hospitals in developing countries.  As of Jan 2020, DtM's Firefly phototherapy device has reached 28 countries, from Afghanistan to Zimbabwe--with new installations in Indonesia and Jamaica.  Firefly devices have treated 320,000 newborns.  Products that DtM has helped design and launch have treated a total of 750K patients worldwide.  In 2012, DtM was named the winner of the National Design Award.  Tim holds graduate mechanical engineering degrees from MIT and the Woods Hole Oceanographic Institute
Graphic by Grace Abe
---
Join AIGA and get discounted tickets for our events and other benefits.
Venue Accessibility:
AIGA Boston is committed to hosting events that are accessible for all. If you need special assistance to participate in this event, please contact Melissa Hines, Director of Diversity & Inclusion, at melissa@boston.aiga.org. For reasonable assistance accommodations to be provided, please notify us at least five business days in advance of the event. If we do not receive timely notification of your reasonable request, we may not be able to make the necessary arrangements by the time of the event.
Cancellation / Refund Policy
Your registration constitutes permission to use photos, audio, and video recording taken of you at the event for promotional and educational purposes in connection with AIGA Boston. AIGA Boston has adopted the AIGA Code of Conduct with regard to its activities. We reserve the right to refuse admittance for violations of this Code, or other unlawful or disruptive actions. Any concerns should be addressed to the Director of Membership or Community Outreach.