We're sorry. This event is sold out.
Data is shaping how we live and consume digital services today. Design has long been about creating tools that augment human experiences. Now with the development of artificial intelligence, we are faced with new possibilities. How can we use AI to make things better for people?
Join us for a conversation about "augmented intelligence." IDEO believes that data science and machine learning can help us design intelligent products, services, and systems that improve people's everyday lives. In order to have a truly positive impact, AI-powered technologies must be grounded in human needs and work to extend and enhance our capabilities, not replace them.


Fees
AIGA Members: $12
AIGA Student Member: $8
Non-Member: $22
Student Non-Member (ID Required): $17
Speakers: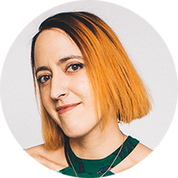 Jess Freaner - Design Lead and Data Scientist
Jess is a Design Lead and Data Scientist working out of the Chicago studio. With a deep interest in data ethics and human-centered data science, Jess strives to push the discipline to new heights both within IDEO and in the larger data science community. Enjoying the exploration of society's preconceptions & misconceptions of truth(s), she believes there's poetry to visualizing and transforming data and hopes to add to this poetry by bringing thoughtful questions & analysis to every new environment.
Jess came to IDEO as a part of the Datascope acquisition in 2017. While at Datascope, Jess led and supported teams tackling problems in the arenas of fashion, a variety of insurances, safety, mass-customization, and market research.
Prior to Datascope, Jess worked with IBM's Advanced Analytics & Watson Experience team on proof-of-concept engagements for industries spanning Fortune 100 CPG, beverage, and pharmaceutical companies.
Before turning to data science, Jess studied Psychology and developed a keen interest in Social & Cultural Analysis, linguistics and identity politics at New York University. Jess is also a self-taught programmer who worked 4+ years in Trade Finance providing customized solutions to an international client base.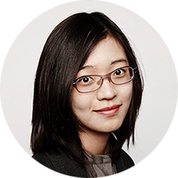 Wenting Guo - Design Lead
Wenting is a Design Lead at IDEO. Originally from Beijing, work and study have taken her to Palo Alto and Cambridge, where she currently leads projects exploring the intersection between physical and digital design at IDEO's Cambridge Office. With backgrounds in both interaction and industrial design, Wenting's work is cross-medium and multi-scale, and is often conceptually driven and rooted in broader disciplinary investigations.
At IDEO, Wenting's work frequently explores the nuanced and intuitive ways in which people engage, adapt and interact with their environment - both digital and analog. Recent and ongoing projects include the creation and live-prototyping of Moonrise, a new venture launched by American Family Insurance; a rethinking of the digital dine-in system at Taco Bell; and the design of future guestrooms for an extensive hotel brand.
Outside IDEO, Wenting has collaborated on projects concerning architecture, art installations, furniture, and products; and has been a guest lecturer at Harvard University, the University of Virginia, and Beihang University. Wenting holds a Master of Design Studies from the Harvard Graduate School of Design, with a concentration in Design Technology. Before graduate school, she  worked at Microsoft and Lenovo, with a focus on the design and development of mobile applications.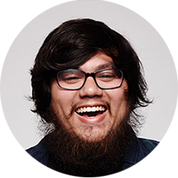 Jacob Waites - Visual & Interaction Design Lead
Jacob is the Visual & Interaction Design Lead at IDEO CoLab's Cambridge Studio. With a background in product design and development, he likes to build digital projects that are paired with physical forms and experiences. He focuses on not only building projects to learn, but also helps craft brand experiences and stories around them. Working on branding and fabrication projects both small and large scale at the CoLab, he seeks to help inspire others through experimentation with new technologies.
Join AIGA and get discounted tickets for our events and other benefits.
Directions
IDEO Cambridge is located three blocks from the Central Square T Stop, accessible by bus or the Red Line. Directions on Google map
Parking
Hourly parking is available at the Green Street Parking Garage (on the corner of Pearl and Green streets). You'll also find limited metered parking and various outdoor public lots near IDEO's office.
Partner

---
Your registration constitutes permission to use photos, audio, and video recording taken of you at the event for promotional and educational purposes in connection with AIGA Boston. AIGA Boston has adopted the AIGA Code of Conduct with regard to its activities. We reserve the right to refuse admittance for violations of this Code, or other unlawful or disruptive actions. Any concerns should be addressed to the Director of Membership or Community Outreach.
Graphic by: Grace Abe
Mon, Feb 25, 2019
6:30 PM - 8:30 PM
EST
IDEO Cambridge
80 Prospect Street
Cambridge, MA 02139