We're sorry. This event is sold out!
Realize the power of creative work in your neighborhood!
AIGA Boston is celebrating 35 years of design and community. As we look back, we are also looking forward to what lies ahead in the next few decades.
Join us for a panel discussion and collaborative design activity. First we'll hear from a group of local artists and designers about why community art matters. Following the discussion, event participants will have time to mingle, converse with the panelists, and take part in the soft launch of a new Zone 3 program – a digital community coloring book. Stick around for snacks, coffee, and creating.
SCHEDULE:
1:00 pm | Doors Open
1:15 pm | Talk begins, followed by Q&A
2:15 pm | Decompress with a special Saturday spin-off of Drinking (coffee!) and Drawing, a community art-making event that regularly takes place at Zone 3

FEES:
This event is FREE for everyone.
We'll also have #D35IGN swag in celebration of our 35th anniversary in Boston's vibrant design community.
Join AIGA and get discounted tickets for our events and other benefits.
SPEAKERS: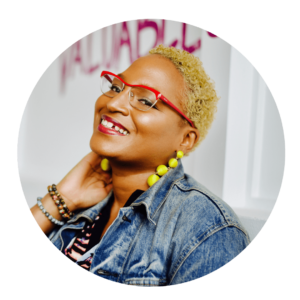 Ayana Mack
Ayana Mack is a Senior Graphic Designer & Visual Artist from Boston, MA. She creates bright and texture-rich work to enrich communities and uplift individuals. Inspired by personal experiences, black culture, and self-love, she shares essential messages through art while inspiring others to discover their passion.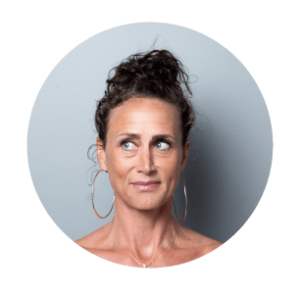 Molly Scannell
With over 20 years experience, Molly Scannell is a creative veteran. Her expertise in visual design, user experience strategy, and managing all types of creative concepts spans across the entertainment, retail, manufacturing, telecommunications, and healthcare industries—in both agency and corporate environments. She works with cross-discipline teams to deliver engaging, compelling creative that meets user needs and exceeds client objectives. What's more, Molly's collages (@a_collage) have been featured in Boston Magazine as part of the 'New Creative Guard' in Boston.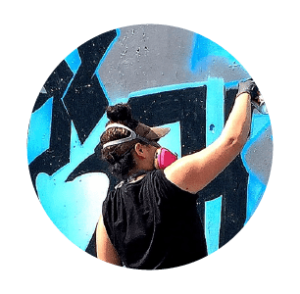 IMAGINE
IMAGINE (aka Sneha Shrestha) is a Nepali artist who paints mindful mantras in her native language and meshes the aesthetics of Sanskrit scriptures with graffiti influences. Being the first to mesh Nepali Alphabets with American graffiti, she has shown her work in several exhibitions, commissioned works and public walls around the world, including Boston, San Francisco, Bali, Istanbul, Geneva and Copenhagen. She has created work for clients such as Harvard, Reebok, Montana Cans, Tripadvisor, Neiman Marcus and Red Bull.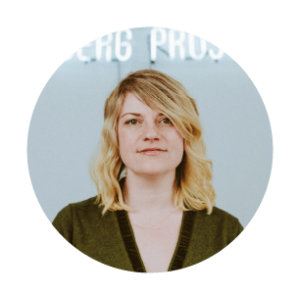 Emily Isenberg (Moderator)
Emily Isenberg is the Founder and Creative Director of Isenberg Projects, a creative consulting agency based in Boston that specializes in placemaking and community engagement. Drawing on over a decade's worth of experience in event marketing and production, Emily has overseen and lead creative activations for large-scale corporations, institutions, universities, and brands in both the public and private sectors across the country. With clients ranging from property owners like Jamestown Properties and Harvard University to the cities of Boston, MA and Alexandria, VA, from Mass Development to Kanye West and everything in between, Emily and her team have positioned Isenberg Projects to be a valuable asset to anyone looking to break through the noise and stand out in increasingly crowded industries for years to come.

DIRECTIONS/PARKING INFO:
The hub of Zone 3 Activity is currently the cluster of buildings at 267 Western Ave in Allston, MA. On-site parking at Zone 3 is very limited and there is also limited street parking nearby. We recommend walking, biking, or taking public transportation to the venue.
Public Transportation
We are a short walk from the Harvard Square Red Line T stop; The 66, 70, 70A, 86 buses all stop within a block or two of Zone 3, easily connecting us to Harvard Sq and Central Sq in Cambridge, Watertown, Allston Village, Brighton, Brookline, and Dudley Square.
Ride Sharing
If you are using Uber or Lyft, please ask your driver to pick you up and drop you off at the corner of Speedway Ave and Western Ave. This will help us avoid traffic from double-parked cars.
Biking
Ample bike parking is available right at Zone 3, and the Blue Bikes station at 175 N Harvard St is located just down the street.
TITLE SPONSOR: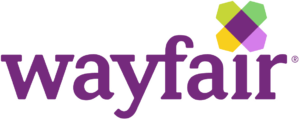 CANCELLATION POLICY AND OTHER INFO:
Cancellation / Refund Policy Your registration constitutes permission to use photos, audio, and video recording taken of you at the event for promotional and educational purposes in connection with AIGA Boston. AIGA Boston has adopted the AIGA Code of Conduct with regard to its activities. We reserve the right to refuse admittance for violations of this Code, or other unlawful or disruptive actions. Any concerns should be addressed to the Director of Membership or Community Outreach.
VENUE ACCESSIBILITY:
AIGA Boston is committed to hosting events that are accessible for all. If you need special assistance to participate in this event, please contact Melissa Hines, Director of Diversity & Inclusion, at melissa@boston.aiga.org. For reasonable assistance accommodations to be provided, please notify us at least five business days in advance of the event. If we do not receive timely notification of your reasonable request, we may not be able to make the necessary arrangements by the time of the event.
GRAPHIC BY:
Leandro Lopez