Amy and Jennifer Hood — founders of Orange County branding agency Hoodzpah and co-authors of Freelance, and Business, and Stuff: A Guide for Creatives — are bringing their intensive FABAS workshop to Boston, diving into all things small business! 
In this 4-hour business workshop, they'll get super transparent on how to quote, how to present your work, how to flat-price for what you're worth, and how to get those dream clients (showing you their top-secret quotes, project presentation decks, and more). They'll also review systems and procedures to running and optimizing your creative business through worksheets, take-home resources, a presentation, low-risk/low-cost tips & tricks, personal anecdotes, and 30–45 minutes of open Q&A at the end (so get your specific business questions ready!).
WHAT YOU'LL LEARN:

Defining your services
Creating a budget
Setting your pricing for hourly and flat rate jobs
What to include in a contract
Promoting yourself / growing your audience
Getting clients
Pitching a client
Presenting proofs
Workflow and planning
Invoicing and accounting
Helpful resources, tools, and apps
SCHEDULE:
10:00 am Welcome and Intro
10:20 am Workshop, pt. 1
12:00 pm Lunch Break
12:20 pm Workshop, pt. 2
1:30 pm Q + A
2:00 pm End
FEES:
AIGA Members: $157.50 (with coupon code)
Non-Member: $175
Tickets are available through the Hoodzpah website.
AIGA members can request the coupon code by emailing Nathan Pyritz, VP of Programming at AIGA Boston
Spaces are limited! Please bring ID. It is required to enter the building.
DIRECTIONS/PARKING:
Pega is located near the CambridgeSide Galleria Mall. It is a 10-minute walk from Lechmere station on the Green Line, and a 15-minute walk from Kendall/MIT Station on the Red Line. 
There are several entrances to get in to the building. The entrance that you should come in will be opposite from the Cheesecake Factory / the Galleria Mall. Go to the path on the left of the building and use the entrance closest to the mall.
Parking is available in the garage inside the Galleria Mall. Metered street parking is also available on nearby streets. Directions on Google maps
SPEAKERS: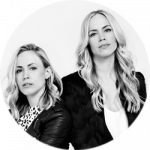 Amy and Jennifer Hood are twin sisters and the Founding Partners behind Hoodzpah, a boutique brand identity and design studio based out of Orange County, CA. They've branded hundreds of businesses and worked on projects with companies like Google, Disney, 20th Century Fox, Red Bull, and Target. Most recently, the Hoods became published authors, releasing their book Freelance, and Business, and Stuff: A Guide for Creatives on the ins and outs of pricing, pitching, getting clients, contracts, and everything in between. Currently, you can find the Hoods traveling on their #FABAS Workshop Tour, coming to a city near you!
EVENT PARTNER: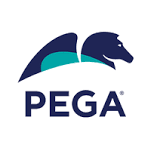 Join AIGA and get discounted tickets for our events and other benefits.
---
Venue Accessibility:
AIGA Boston is committed to hosting events that are accessible for all. If you need special assistance to participate in this event, please contact Melissa Hines, Director of Diversity & Inclusion, at melissa@boston.aiga.org. For reasonable assistance accommodations to be provided, please notify us at least five business days in advance of the event. If we do not receive timely notification of your reasonable request, we may not be able to make the necessary arrangements by the time of the event.
Cancellation / Refund Policy
Your registration constitutes permission to use photos, audio, and video recording taken of you at the event for promotional and educational purposes in connection with AIGA Boston. AIGA Boston has adopted the AIGA Code of Conduct with regard to its activities. We reserve the right to refuse admittance for violations of this Code, or other unlawful or disruptive actions. Any concerns should be addressed to the Director of Membership or Community Outreach.
Graphic by Hoodzpah