Communication in the creative industry is constantly speeding up and designers have to be more and more connected with other stakeholders. Immediate answers and better design solutions are expected faster than ever. As a designer, how do you work within these accelerated turnarounds, how do you stay inspired, and how do you play well within a team? Which soft skills do you need?



The Lego® Serious Play® thinking, communication, and problem-solving technique unlocks the full potential of a team quickly, effectively, and deeply. LEGO bricks are used as a medium to build and to express complex ideas through storytelling and metaphors; they create a level playing field and act as a mediator between participants, allowing people to overcome hierarchies and create a dynamic and inclusive culture of shared understanding and shared values.


WHAT YOU'LL LEARN:
Outcomes:

Improved team dynamics
Innovative and creative problem solutions
Shared understanding of complex problems
Team-supported solutions and scenario evaluations
Engaged and inspired teams
Applications:

Organizational, Leadership and Team Development
Change Management
Operational Efficiency
Process/Product/Service Design and Innovation
Business Model Analysis with the Business Model Canvas
Strategy and Scenario Development and Testing
Food and drinks will be provided at this workshop!
September is AIGA Boston Members Appreciation Month
Members save $20 off the regular ticket price. That's an 80% discount!
Join AIGA and get discounted tickets and other benefits.
FEES:
AIGA Member: $5
AIGA Student Member: $5
Non-Member: $25
Student Non-Member (ID Required): $15
SPEAKERS: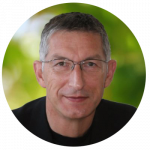 Dieter Reuther
As a Transformation Catalyst, he helps organizations balance creative chaos with structure to bring the best out of teams and individuals, break down barriers, cultivate teams, and solve complex problems. He is a certified LEGO® Serious Play® facilitator and uses this methodology to tap into creative energies, modes of thought and ways of seeing that many adults have forgotten they ever possessed. Dieter launched and ran his own design firm in Germany. After 13 years as a Director in Design Operations and Information Technology at Ziba, a global innovation and design consultancy, he started his own consulting firm in Boston in 2011 .
Dieter holds a Masters in Mechanical Engineering from Technical University, Munich, Germany, and an MBA from George Fox University, Portland, OR.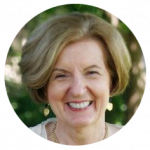 Donna Denio
Donna is a communication specialist and passionate team-builder. Twelve years ago, Donna's search for ways to optimize team performance connected her with the LEGO® Serious Play® methodology. She worked for many years with Robert Rasmussen, LEGO® Group director of research and development and chief architect of LEGO® Serious Play®. Igniting the power of teams and teamwork continues to make her heart sing. In addition to the United States, Donna has worked in the Philippines and Egypt so she loves to bring people from different cultures together. She is the 2013 recipient of the WTS Boston (Women's Transportation Seminar) Diversity Leadership Award.
Donna holds an MBA from Northeastern University, studied architecture and interior design at the University of the Philippines, and completed training to become an Agile Coach.
EVENT PARTNERS:
---
CANCELLATION AND REFUND POLICY
Your registration constitutes permission to use photos, audio, and video recording taken of you at the event for promotional and educational purposes in connection with AIGA Boston. AIGA Boston has adopted the AIGA Code of Conduct with regard to its activities. We reserve the right to refuse admittance for violations of this Code, or other unlawful or disruptive actions. Any concerns should be addressed to the Director of Membership or Community Outreach.
Graphic by Derek Kunze