Sorry, this event is sold out. If you are unable to attend, the event will be live-streamed via @DoITBoston.
As part of Boston Design Week, join us and the design team from the City of Boston to celebrate the vital role design plays in the New England ecosystem.
Cities have often been a lost cause when it comes to design. However, more and more municipalities are taking on branding and design as an important part of their mission. Boston is leading the charge with a host of new branding initiatives and design projects. The City is pushing to provide better services that may even delight its citizens. The City's Design Director will discuss the work being done, along with the mammoth task of continuously making a brand work for one of the largest city's in America.
Q&A with the City of Boston's design team, Sebastian Ebarb, Head Designer and Caroline Stjärnborg, Designer follows the talk.
SCHEDULE:
Door opens at 6:00pm
Talk starts at 6:15pm
FEE:
This event is free and open to the public. Please RSVP.
ABOUT THE SPEAKER: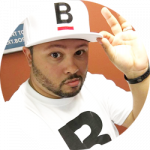 Sebastian Ebarb is the head designer for the City of Boston. He works with more than 70 departments within the City. Sebastian joined the Department of Innovation and Technology in March of 2015. He oversaw the design process behind the Boston.gov redesign, and helped create the user experience and bold Boston brand we recognize today. Sebastian is a huge part in what makes the City's websites and print material so user-friendly. An interface must be carefully designed and easy to use in order to make the flow of information as smooth as possible.
If you ask what he loves about working for the City of Boston, Sebastian says it's his ability to make a direct impact on the people around him. A Brooklyn-native, Sebastian is proud to call Boston his home, and to live in such a tight-knit community.
Before his work with the City, Sebastian was a designer for Neoscape, a Boston-based design company. He studied international relations at Trinity before getting his Masters Degree in design and entrepreneurship at the School of Visual Arts in New York.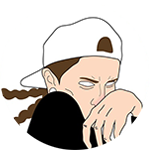 Caroline Stjärnborg is an illustrator and graphic designer from Stockholm, Sweden, currently living in Boston.
In her work, she seeks cooperation between illustration and design. She mostly create graphics on her computer, but also enjoys working by hand with gouache and paper crafts.
When she's not drawing skulls, experimenting with typography, or creating animations, she enjoys reading, watching films, playing video games, and going on walks.
DIRECTIONS:
See map to Boston City Hall
EVENT PARTNERS: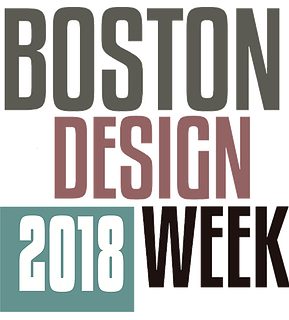 Join AIGA and get discounted tickets and other benefits.
Graphic by: