WE'RE SORRY. THIS EVENT IS SOLD OUT.
Please join us for an evening of networking and short talks about accessibility and design by our hosts at MathWorks.
There are ever-growing requirements and challenges for visual designers to meet and exceed accessibility standards. In the process, we're fighting for our designs in the interest of style and beauty. Striking the right balance is critical to success. Come join us for lively discussion, snacks, cold drinks and cool people.

SCHEDULE:
6:00pm Networking +refreshments
7:00pm Presentations and Q&A.
• Overview of Accessibility
• Aesthetics and Accessibility
• How we made product colors accessible
7:30pm Networking +refreshments
FEES:
AIGA Members: FREE
AIGA Student Member: FREE
Non-Member: $8
Student Non-Member (ID Required): $5
This event is free for MathWorks employees.
DIRECTIONS/PARKING:
The Lakeside campus is on the westbound side of Route 9 just off of Speen Street and Superior Drive. Take a right off of Superior Drive into the campus and stay left to the front of the building. Park in any common spot. Directions on Google maps
SPEAKERS: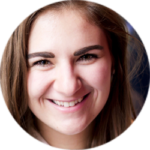 Brittany Cormier (Product Visual Designer – User Experience Department, MathWorks) has always had an innate attentiveness to observe interactions and pain points within products. While considering the entire user workflow, her design process includes concentrating on interaction design, discoverability, and accessibility. Design is a journey that Brittany loves sharing with others, whether it's through attending local design events or organizing meetups with fellow Framingham State alumni.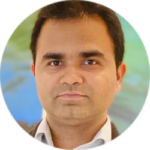 Vinod Tiwari (Development University – Accessibility, MathWorks) has over 10 years of experience as a software engineer with a focus on web software design & development and a passion for usable and accessible products. Vinod speaks frequently about the challenges of accessibility and the ever-changing opportunities to get it right.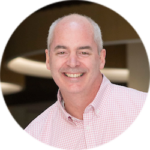 Kevin Hart (Creative Director, MathWorks). With over thirty years of experience, Kevin has worked in strategy, messaging, digital design, web products, print, events, video, and everything in between. He came to MathWorks in 2018 after leaving HB Agency, which he founded in 1999 and sold in 2015.
EVENT PARTNER:

Join AIGA and get discounted tickets for our events and other benefits.
Graphic by Grace Abe
---
Venue Accessibility:
AIGA Boston is committed to hosting events that are accessible for all. If you need special assistance to participate in this event, please contact Melissa Hines, Director of Diversity & Inclusion, at melissa@boston.aiga.org. For reasonable assistance accommodations to be provided, please notify us at least five business days in advance of the event. If we do not receive timely notification of your reasonable request, we may not be able to make the necessary arrangements by the time of the event.
Cancellation / Refund Policy
Your registration constitutes permission to use photos, audio, and video recording taken of you at the event for promotional and educational purposes in connection with AIGA Boston. AIGA Boston has adopted the AIGA Code of Conduct with regard to its activities. We reserve the right to refuse admittance for violations of this Code, or other unlawful or disruptive actions. Any concerns should be addressed to the Director of Membership or Community Outreach.