For over 15 years, ICA Boston and AIGA Boston have collaborated to highlight the work of today's leading designers and thinkers through this annual lecture series. Join this year's speaker Jessica Hische, in a conversation moderated by Katherine Hughes, as she discusses her journey as an award-winning lettering artist, author and illustrator.
WHAT YOU'LL LEARN:
Insight into Jessica's work and process in making books.
Perspectives on being a parent and the importance of a well-rounded bookshelf.
Ideas on how to set the groundwork in your own portfolio to get into the children's book publishing world as a designer.
WHO SHOULD ATTEND:
People interested in design, lettering, illustration, making books, and children's books!
WHEN + WHERE:
Nov 16, 2022 1 PM EST — A virtual event on Zoom.
Register here.
SCHEDULE (all times EST):
1:00 [5 minutes] Welcome + Speaker Introductions
1:05 [30 minutes] Jessica Hische's presentation
1:35 [25 minutes] Moderated discussion: Jessica Hische + Katherine Hughes
2:00 | End
FEES:
This virtual event is free and open to the public on Zoom. Please join us!
HOW TO SUPPORT OUR DESIGN COMMUNITY:
Did you know AIGA Boston is run solely by volunteers? The best way to support our chapter is to become a member. Alternatively, your $5 - $10 donation helps support programming and ongoing initiatives for your design community! Please consider making a donation to help AIGA Boston continue to run events like this one.
Donate to the AIGA Boston chapter here.

LIVE ATTENDEE PERK:
Jessica is offering something to be revealed to attendees during the event.
SPEAKERS: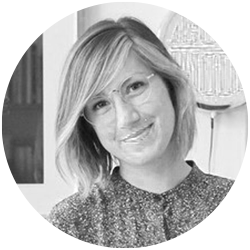 Jessica Hische is an influential letterer, illustrator, type designer, and relentless procrastiworker. Clients include film director Wes Anderson, author Dave Eggers, The New York Times, Tiffany & Co., OXFAM America, Nike, Penguin Books, and more. Her books for young audiences include Tomorrow I'll be Kind (2020), the New York Times bestselling book—Tomorow I'll be Brave (2018), and the soon to be released, Who Will U Be?, a picture book that is both an introduction to typography and a reminder to embrace one's own individuality.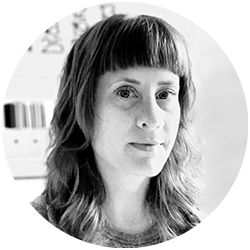 Program moderator Katherine Hughes has worked on a wide range of identity, print, and interactive projects. She has worked extensively with the Davis Museum at Wellesley College, Harvard Business School, MIT, and Milton Academy. Her passion for typography led her to teach the subject at Rhode Island School of Design and Massachusetts College of Art and Design, where she is an Associate Professor. Hughes is a Design Director at Stoltze Design Group.
Graphic by Amy Parker
---
Join AIGA and get discounted tickets for our events and other benefits.
VENUE ACCESSIBILITY
AIGA Boston is committed to hosting events that are accessible for all. If you need special assistance to participate in this event, please contact Catherine Headen (catherine@boston.aiga.org) Co-Director of Diversity & Inclusion. For reasonable assistance accommodations to be provided, please notify us at least five business days in advance of the event. If we do not receive timely notification of your reasonable request, we may not be able to make the necessary arrangements by the time of the event.
CANCELLATION / REFUND POLICY
Your registration constitutes permission to use photos, audio, and video recording taken of you at the event for promotional and educational purposes in connection with AIGA Boston.
CODE OF CONDUCT
AIGA Boston has adopted the AIGA Code of Conduct with regard to its activities. We reserve the right to refuse admittance for violations of this Code, or other unlawful or disruptive actions. Any concerns should be addressed to the Director of Membership or Community Outreach.