SCHEDULE:
6:00 Doors open for networking, food and drinks
6:30 Welcome + celebratory remarks about AIGA Boston history, community and the importance of design
7:00 Merriment, photo booth shenanigans, and food and drinks
8:30 Closing remarks + a look at upcoming 35th-anniversary programming, and final toasts
FEES: 
Student Ticket (ID Required): $15
Aspiration Ticket: $35
Regular Ticket: $50
Ampersand Ticket $65
Design Advocate Ticket: $80
Design Champion Ticket: $200
AIGA Boston aims to ensure this celebration is accessible to the entire Boston design community. Please choose the ticket level you can personally afford. If you are able to purchase a ticket at the ampersand level and above, you will be supporting those who cannot afford the regular price ticket, as well as strengthening our upcoming 35-year anniversary programming and our most important chapter initiatives.
Interested parties can learn more about partnership opportunities here.
DIRECTIONS/PARKING:
Abby Lane is directly across the street from the Tufts Medical Center MBTA stop on the orange line. Parking is available at a wide variety of parking garages around the location. Street parking is also available. Directions on Google maps
SPEAKERS: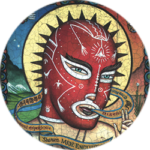 Marc English was a student at Massachusetts College of Art ('86) when he discovered several of his faculty members planning to start the Boston chapter of AIGA. Before the decade was out, he served the chapter as chair of the Education/Workshops/Professional Practice committee (yes, it should have been three committees), and Vice President. As chapter president, he founded and named the BoNE Show (Best of New England), and served on the National Board of Directors as Presidents Council Chair. When he moved to Texas he left the chapter on a financially secure footing.
Once in Texas, he broke up the statewide chapter, became the first president of the Austin chapter, and before stepping down, founded the acclaimed Design Ranch — a weekend retreat featuring hands-on workshops with many industry legends. English then found himself on the National Board of Directors and became one of two AIGA members who served on that board and had also been president of two chapters. That said, he's the only one that also founded a regional design exhibit (BoNE) and a national design retreat, so one could argue his perspective is unique when it comes to AIGA.
Author of Designing Identity: Graphic Design as a Business Strategy, his work can be found in collections in the U.S., Mexico, and Germany. English taught at MassArt and the New England School of Art + Design, before moving to Texas. Since then, he has taught at several U.S. schools, as well as in programs in Mexico and Guatemala. His last teaching stint was almost a dozen years in the graduate program with the Academy of Art/San Francisco, in their international online program.
When not in the world of design, English prefers to travel (preferably via motorcycle) ask questions, and paint.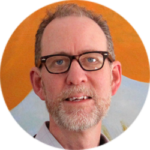 Paul Montie first joined the AIGA Boston board as a programming chair for special events. He later became Vice President of the chapter under Marc English and together launched the BoNE Show. He was president from 1995–1997 and was appointed President's Council Chair for the national organization of AIGA. Shortly thereafter, he served on the AIGA National Board of Directors.
Paul takes a hybrid approach to design, combining the aesthetic and creative drive of an artist and the technical abilities, understanding, and curiosity of an engineer. His branding, print and web projects have been featured in numerous design annuals and design retrospectives, and he's earned awards from HOW magazine, The New York Type Directors' Club, The New England Book Builders, American Corporate Identity, AIGA, Print magazine, the American Economic Development Council, the American Center for Design, Donside Paper, and others. Over twenty examples of the studio's work are currently in the permanent collection of the Cooper Hewitt/Smithsonian National Museum of Design.
Paul began his design career in 1988. He worked for Signa Design (Ann Arbor, MI) before co-founding Visual Dialogue (Boston, MA). In 1990, he and Carolyn Montie established Fahrenheit Design, now Paul Montie Design. Clients include various MIT offices, Harvard Business School, Harvard College, Reebok, JFK Library and Museum, 128 Technology, Draper Richards Kaplan Foundation, Milton Academy, the Broad Institute, and many others.
He received his B.A. in Fine Arts and B.S. in Engineering from the University of Michigan. He has mentored many young designers over the years and taught at Massachusetts College of Art, the School of the Museum of Fine Arts/Boston, and Art Institute of Boston.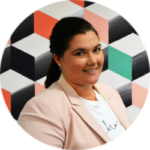 Catalina Rojo Ianetta has focused her career on community building in Greater Boston for over 10 years. After graduating from Simmons with a dual BA in Communications and Art History, and an MS in Communications Management, she worked her way through various local nonprofit organizations, including museums, galleries, performing arts organizations, and higher education. She takes pride in designing memorable, mission-driven, community-centered programming, events, and exhibitions. You can catch Catalina planning public programming in her current role as the Community Manager of Design Museum Boston, a nomadic nonprofit museum centered around inspiring and inclusive design. Outside of work Catalina enjoys traveling, photography, cooking, planning and hosting events for friends and family, and enjoying time with her daughter, husband, and two dogs.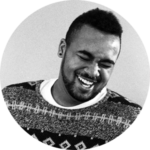 Reggie Blanchard is a recent graduate from the University of Massachusetts Lowell, where he received his Bachelor of Fine Arts in Graphic Design. He was born and raised in Bedford, Massachusetts, where his affinity for art and design started as a child and only grew throughout the years. He is a multi-disciplinary designer with a variety of interests such as motion graphics, illustration, and apparel. He is currently a designer at Reebok HQ, where he illustrates and designs graphics for a variety of apparel pieces through multiple channels from performance to lifestyle. In his free time, you can find him drawing, getting his hands dirty screen printing or chasing his dog Maya.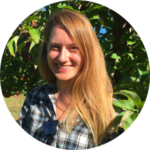 Joy Celina Zaykoski is in her final semester of the Graphic Design and Illustration Certificate program at the School of the Museum of Fine Arts at Tufts University. Joy holds her Bachelor of Arts degree in Marketing from the State University of New York at Plattsburgh. Originally from a tiny town in the Adirondack Park of Upstate New York, she now calls the Boston area home. She loves nature and bold color palettes and enjoys incorporating both into her work.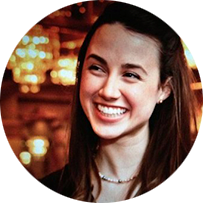 Lauren Yanko is the President of AIGA Boston where she leads a passionate board in support of local designers, design teams, and design enthusiasts. Previously, she served as Director of Member Experience, creating thoughtful member dialogues, building partnerships to enrich design practice, and programming events to meet the needs of Boston-based creatives. Lauren strongly believes in the power of community, discovery, and continuing education. She is excited about the future of AIGA Boston and of our profession.
TITLE SPONSOR: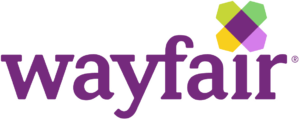 SUPPORTING SPONSORS: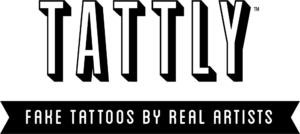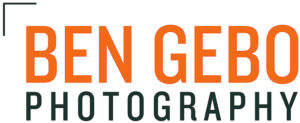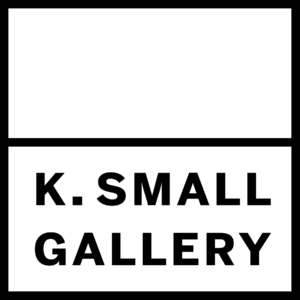 Join AIGA and get discounted tickets for our events and other benefits.
Graphic by Grace Abe
---
Venue Accessibility:
AIGA Boston is committed to hosting events that are accessible for all. If you need special assistance to participate in this event, please contact Melissa Hines, Director of Diversity & Inclusion, at melissa@boston.aiga.org. For reasonable assistance accommodations to be provided, please notify us at least five business days in advance of the event. If we do not receive timely notification of your reasonable request, we may not be able to make the necessary arrangements by the time of the event.
Cancellation / Refund Policy
Your registration constitutes permission to use photos, audio, and video recording taken of you at the event for promotional and educational purposes in connection with AIGA Boston. AIGA Boston has adopted the AIGA Code of Conduct with regard to its activities. We reserve the right to refuse admittance for violations of this Code, or other unlawful or disruptive actions. Any concerns should be addressed to the Director of Membership or Community Outreach.