Are you comfortable with pricing, but want to evolve your thinking and take it to the next level? Do you have long-term clients that you want to turn into retainer clients?
Join Emily Cohen in her Advanced Pricing Strategies discussion on new insights and important (yet sometimes subtle) strategies and techniques that will improve how you present and negotiate your fees, including retainer relationships and value-based pricing.
WHAT YOU'LL LEARN:
You'll learn how to take your current pricing efforts to the next level with a focus less on winning all projects, but winning the most qualified and profitable engagements. You'll also learn ways to refocus attention away from price as a key selection criteria, and more towards expertise and value.
WHO SHOULD ATTEND:
Creative Leaders, Business Owners, Art Directors / Designers, Design Managers, Future Design Leaders
SCHEDULE:
6:00 - 6:30 pm | Door opens + Arrivals
6:30 - 7:30 pm | Talk starts
7:30 - 8:00 pm | Q/A+ Wrap up + Book Sale
FEES: AIGA is offering a special option to purchase an event ticket with a 20% discounted BRUTALLY HONEST book included in the ticket price (book retail value is $38.00 plus tax.)
AIGA Member: $20
AIGA Student Member: $10
Non-Member: $30
Student Non-Member (ID Required): $15
Ticket with Book purchase included: $52
Student Ticket with Book purchase included (ID Required): $42
All Digitas employees with a building ID may attend for Free.
SPEAKER: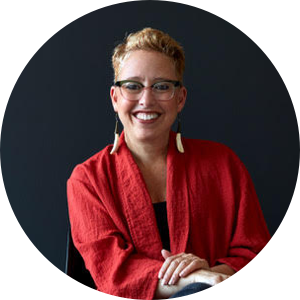 A brutally honest consultant, Emily Cohen has been honored to consult and work with many leading design firms across the country. Through these experiences, she has developed, tested, and curated key business insights and strategies that have helped firms become more effective, profitable, and fun to work at. Emily conducts strategic business planning retreats and provides confidential, best-practice insights and advice on staff, client, and process-management strategies. She loves sharing her expertise through speaking engagements, guest posts, her Skillshare class, her Lynda.com course, webinars, industry activism, and, most recently, in her new business book for creatives, Brutally Honest: No-bullshit business strategies to evolve your creative business. Emily Cohen is also fast-talker, a designer by degree, an avid reader, a trend-spotter, a connector, and her client's advocate. 
DIRECTIONS:
See Map to Digitas
40 Water Street, Boston, MA
EVENT PARTNER: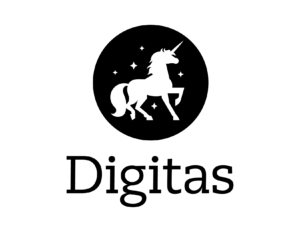 CANCELLATION POLICY & OTHER INFO: Cancellation / Refund Policy
Your registration constitutes permission to use photos, audio, and video recording taken of you at the event for promotional and educational purposes in connection with AIGA Boston. AIGA Boston has adopted the AIGA Code of Conduct with regard to its activities. We reserve the right to refuse admittance for violations of this Code, or other unlawful or disruptive actions. Any concerns should be addressed to the Director of Membership or Community Outreach.
Graphic by: Amy Parker