Take a moment. Think of your favorite clothing brand: Vineyard Vines, GAP, UnderArmour. What makes this brand resonate with you. Is it their product? Their community of followers? Similar beliefs? or Is it their logo?
At last Thursday night's AIGA Boston lecture, Bobby Riley from Soldier Design, shared his thoughts and guidelines for building brand experiences and strengthening brand community. Using engaging narrative and demographic and ethnographic research, Solider Design builds upon individual profiles to construct a connection to a brand.
Drawing from his own experiences working with clients like UnderArmour and Canada Goose, Riley connected his vision of Brandseeking with the the arc of the "Hero's Journey" as described by philosopher Joseph Campbell. With Brandseeking being the first part of a four pronged approach, Soldier aims to view complex issues of community engagement and business goals into simply who's, how's, what's, and why's, with an emphasis on "amplifying the why, simplifying the how, and unifying the what."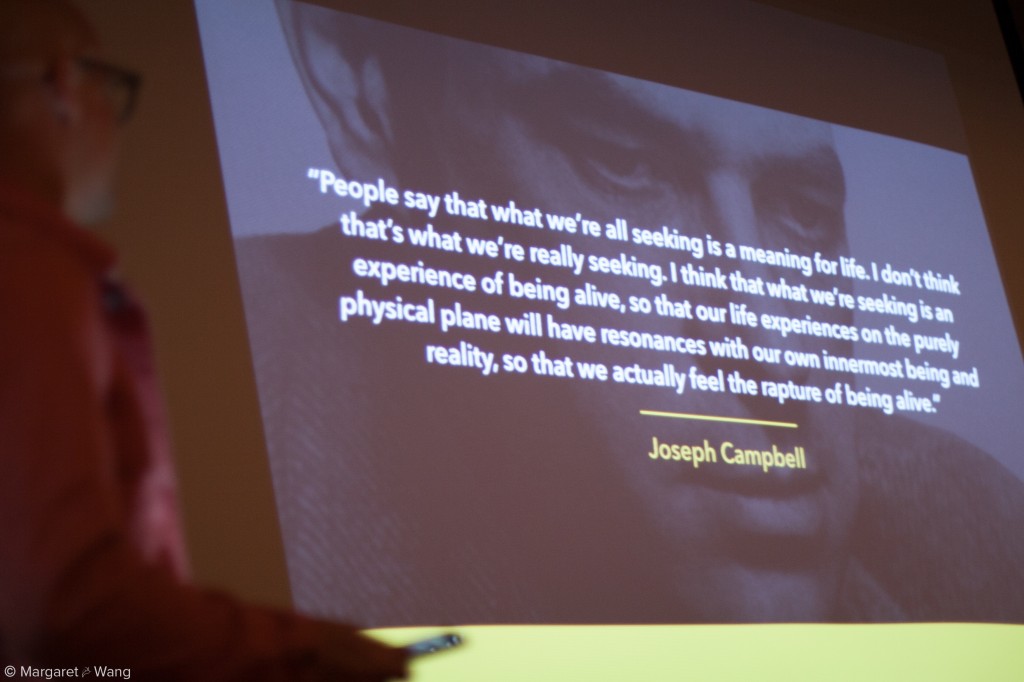 With brand storytelling expanding its presence in the spotlight, Riley stressed the importance of cultivating a narrative that creates a "special world." He explained that this divergence from the ordinary world is what inspires the organic cohesion of like minded individuals to establish strong brand communities.
According to Riley, the goals of brand experiences haven't changed since the traditional advertising days of the 1960's, but the consumer landscape has. The thing to behold is how these same agencies are building equivalent connections with an evolving audience. How are they able to do this? That is where you come in. Take a step back and look at a brand for more than what it is, think of why it is and how you came in touch with it.