The Design Educator Series brings together a community of design educators to share stories, resources and experiences around various design topics.
If you have attended AIGA Design Educators Conferences, you know the value of connecting with other design educators who are deeply involved with ​teaching both undergraduates and graduate students. These gatherings are a wonderful opportunity to learn about faculty colleagues are doing in their classrooms and their curriculums.
The first meeting in this series will focus on the process and best practices of teaching typography on Thursday, February 18​. ​There will be ​several design educators ​presenting their assignments & pedagogy in a set of short form presentations​, with socializing following. Please consider making an effort to support this type of programming. There are never enough opportunities for us to get together and share ideas. Below are our presenters for this first session of the series.
---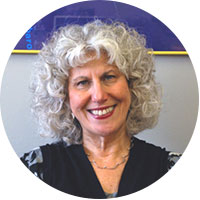 Elizabeth Resnick
Elizabeth Resnick is a Professor of Graphic Design at Massachusetts College of Art and Design, Boston, Massachusetts. She earned her B.F.A. and M.F.A. degrees in Graphic Design from Rhode Island School of Design, Providence, Rhode Island. Professor Resnick served on the chapter board of AIGA Boston from 1989–2005 organizing numerous public lectures and exhibition events. From 2003–2005 she served on the AIGA National Design Education Steering Committee. She received AIGA Boston's Fellows Award in recognition to her service to her community in 2007.
Professor Resnick is a passionate design curator who has organized six comprehensive design exhibitions, the last three being a triad of contemporary socio-political poster design: The Graphic Imperative: International Posters of Peace, Social Justice and The Environment (2005) with Chaz Maviyane-Davies and Frank Baseman; Graphic Intervention: 25 Years of International AIDS Awareness Posters 1985–2010 with Javier Cortés (2010); and Graphic Advocacy: International Posters for the Digital Age: 2001–2012 (2012).
Her publications include catalogs for the exhibitions mentioned above plus Design for Communication: Developing Citizen Designers, Bloomsbury Academic (2016), Design for Communication: Conceptual Graphic Design Basics, John Wiley & Sons Publishers (2003) and Graphic Design: A Problem-Solving Approach t Visual Communication, Prentice-Hall Publications"(1984).
---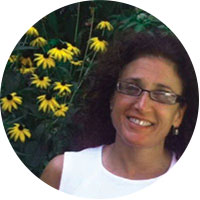 Maria Galante
Maria Galante teaches 11th and 12th grade at Minuteman High School, Lexington in the Design and Visual Communications (DVC) technical program. She introduces students to graphic design as a form of visual communication through the use of type, image, form and color while using Adobe Creative Cloud products.
In addition, students learn how to create interactive media, web pages, animations, video and photography. Maria has been teaching for six years preceded by a career as an art director/senior graphic designer in the Internet and financial services industries. Her education includes a Master in Education, BFA in graphic design and a professional teaching license. Maria is an artist, calligrapher and active member of the Tewksbury Community of Artists.
---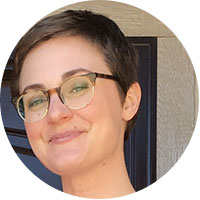 I'm a freelance graphic designer (and Suffolk alumni) living and working in Brookline, MA. I also teach Conceptual Typography at NESAD—a class of my own creation now in its sixth year.
I'm interested in what typography can say—that mysteriously powerful realm between legibility and emotion, between what we read and what we experience.
---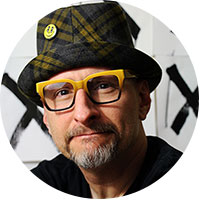 Keith Kitz is a graphic artist specializing in the creation of compelling visual solutions for a diverse spectrum of clientele. For Kitz, creating begins with the belief that design should make life better and provoke change. For nearly 20 years he has developed expertly crafted campaigns that have helped clients, large and small, achieve success.
Kitz believes that big ideas begin with attention to the smallest details. Kitz sees his work as a personal calling to declutter the visual landscape, replacing distractions with thoughtfully executed expressions. Through his passion for design, he works to help clients understand the importance of their visual decisions, and guides them to the most impactful results.
Along with his professional and personal practices, Kitz is an Adjunct Professor at both Boston Architectural College (BAC) and Suffolk University College of Arts & Sciences: NESAD. His award winning work has been featured in international exhibitions, periodicals, and an array of books.
---
Laura Grey is a graphic designer living in Jamaica Plain, MA. She has a BA and an MALS from Dartmouth College, and an MFA in graphic design from Yale University. Her work has been recognized by the AAM (American Association of Museums) and the AIGA. Currently, she is an assistant professor of graphic design at Boston University.
She has been a guest critic at Yale University and Boston University, has taught at RISD (ce) and Wesleyan University, and was formerly the Art Director for the Bard Graduate Center: Decorative Art, Design History, Material Culture. She is also a board member of AIGA Boston.