The craft beer movement was born in Boston. From Boston Beer Company to Harpoon there are dozens, if not hundreds, of breweries across the state. You might have noticed in the aisles of your local grocery store-how amazing the packaging from craft beer has gotten. At AIGA Boston we LOVE craft beer. We wanted to know what that process is like from the liquid design of Mystic Brewery to the experiments going on at Nightshift, what makes good beer packaging? No two breweries are the same and we got to explore what makes a few Massachusetts breweries tick. 
A few weeks ago I got to chat with Ryan Habbyshaw of Loyal Union. You may know him from the shop he runs with his partner  Kimberly, Loyal Supply Co. in Somerville. Ryan is the mastermind behind the original branding and interior design of Aeronaut Brewing Company in Somerville, Ma and he also designed the newly rebranded Mystic Brewery in Chelsea, Ma.
Before founding Loyal Ryan was at IDEO and Arnold Worldwide. He is able to bring his experience from advertising and product development to the design of beer.
Aeronaut and Beer as Community
Aeronaut was one of LOYAL's first clients—where Ryan created the logo and the interior of the brewery. The logomark uses the counter of the "O" in Aeronaut to resemble a cantab. His use of negative space also illustrates an airship floating across a field.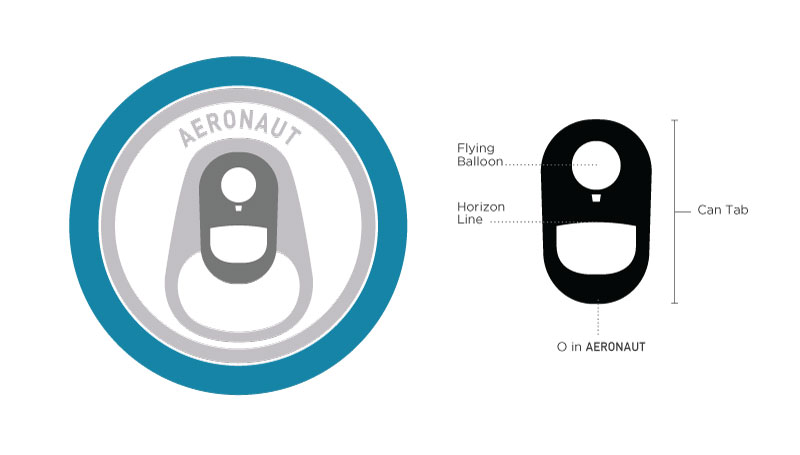 Aeronaut has become a brewery with a strong sense of community. So much so that their can designs evolved from illustrations made by visitors to the brewery. When you visit Aeronaut you will see 100's of coasters on the wall made by visitors to the brewery that can be seen here. Each turning the can tab into something different: space helmets, monsters, underwater scenes, you name it. "It's fun to think of beer as not just packaging, but the whole experience that breweries are providing," said Ryan. It's like the experience of going to a record store or a concert. Bringing home a 4 pack or a t-shirt or a branded glass is like taking home merch from a concert you attended.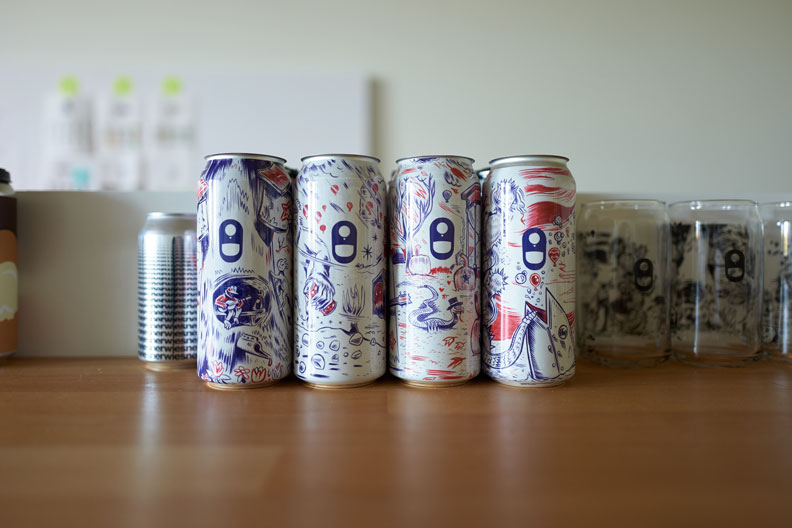 As the conversation continued, we moved to Ryan's latest project: Mystic Brewing Company. Loyal Union was tasked with redesigning their brand including new beer packaging. The process began with a simple goal in mind: "Who buys beer?"
Ryan explained that designing successful packaging means understanding the market. He pointed to a graphic he created to explain the idea to Mystic – a target with 3 rings. the outermost ring is the addressable market including all the potential people that might buy a product. The second ring indicates a smaller, more focused selection and the 3rd is the bullseye – representing the perfect customer. Beer has a large addressable market but each beer depending on style, flavor, and label can pinpoint a different customer base. This is what makes designing beer so much fun.
Designing for Different Beer Drinkers
"All design projects at LOYAL start with industry research., I spoke to people at the brewery, as well as people who buy beer, retailers and a distributor," says Ryan. And it shows. On the wall in his studio is evidence of a thoughtful process with diagrams and examples of how beer design influences buyers.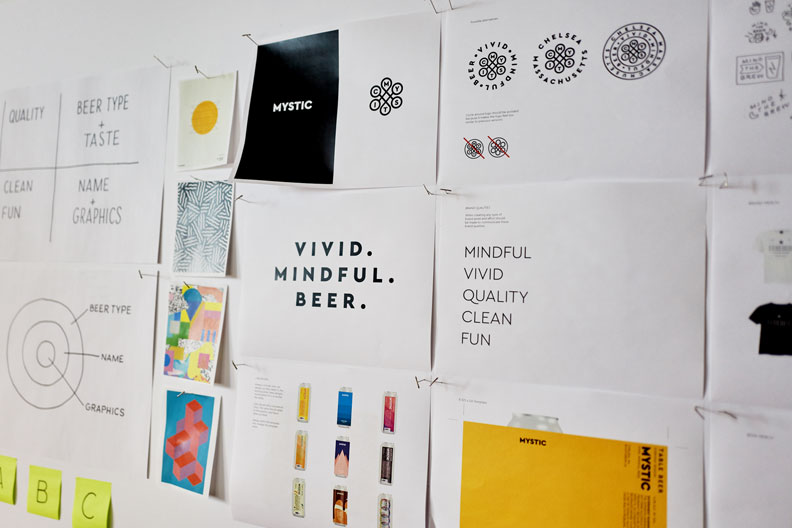 Ryan explains that brewers are very focused on the product and less on the marketing. "It's an industry of liquid-centric design" he notes, meaning that most of the breweries' energy goes into making a beer that tastes right for the kind that it is. And he walks through an exercise he did with Mystic.
There are three different directions you can take with beer packaging. First is a templated solution. It's the easiest to scale where you pick a color and a beer name and the brewery is good to go. The next level from there is a more illustrated solution, where there is a sort of template but each beer gets a unique design that still aligns with the system as a whole and the third level is artful beer, where each can is as unique as the beer is.
The Whole and the Sum of its Parts
The direction that  Mystic Brewery is going with their rebrand lands between the illustrated solution and the artful solution. "We want to make sure that all our beers are conceptually connected', meaning the name matches the graphic, matches the style, matches the market" explained Ryan.
Each beer has a unique style that references the flavors in the beer but with a typographic system that unites them as part of a holistic brand. Ryan created a system for matching colors to a flavor profile to visually cue what kind of notes were generated by the hops. "That's part of the fun of all this. How do you use the tools that you have to communicate different things within the constraints."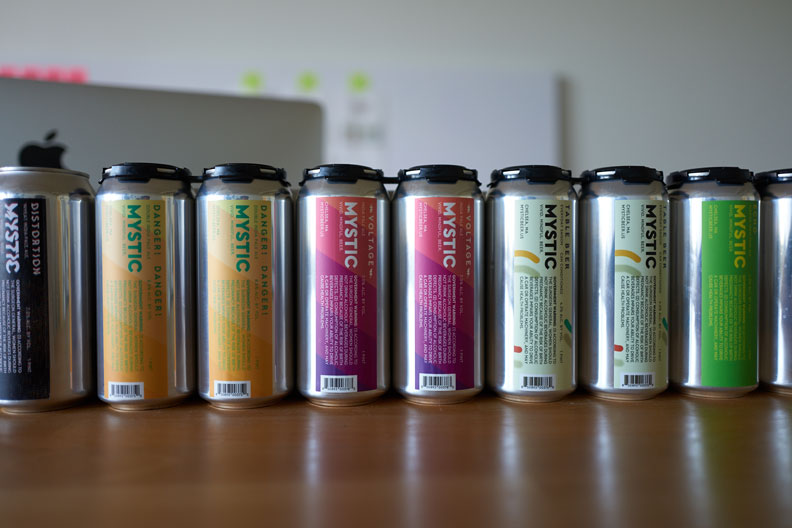 In addition to the package design, Ryan also created Mystics new logo. He combined the Celtic knot style of the old logo with a molecule motif as a way to tie the old roots of the Trappist style beer combined with a modern edge.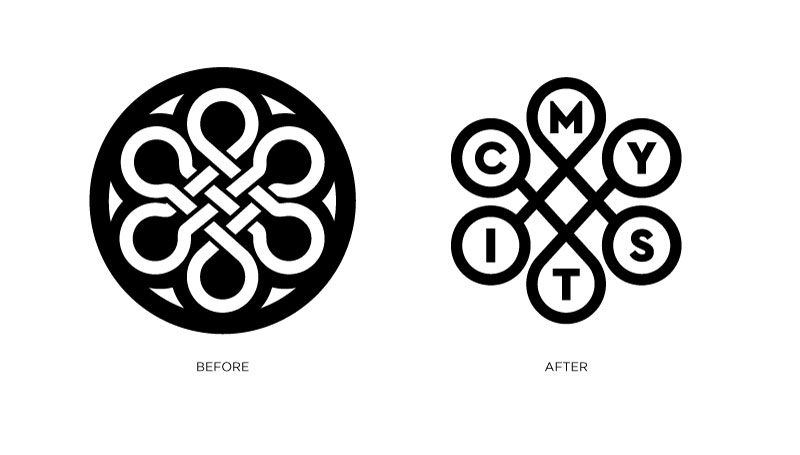 Time is the Mother of Iteration
Mystics' brand refresh and new can labels were released just a few weeks ago, and are definitely worth checking out. Ryan recapped his experiences working with Mystic. In just a few months the Mystic Brewery has a new look that is evolving every day. The first few can designs established the visual system so that future beer inventions can take on their own, impactful voice. Here is the next beer set to release mid-November 2017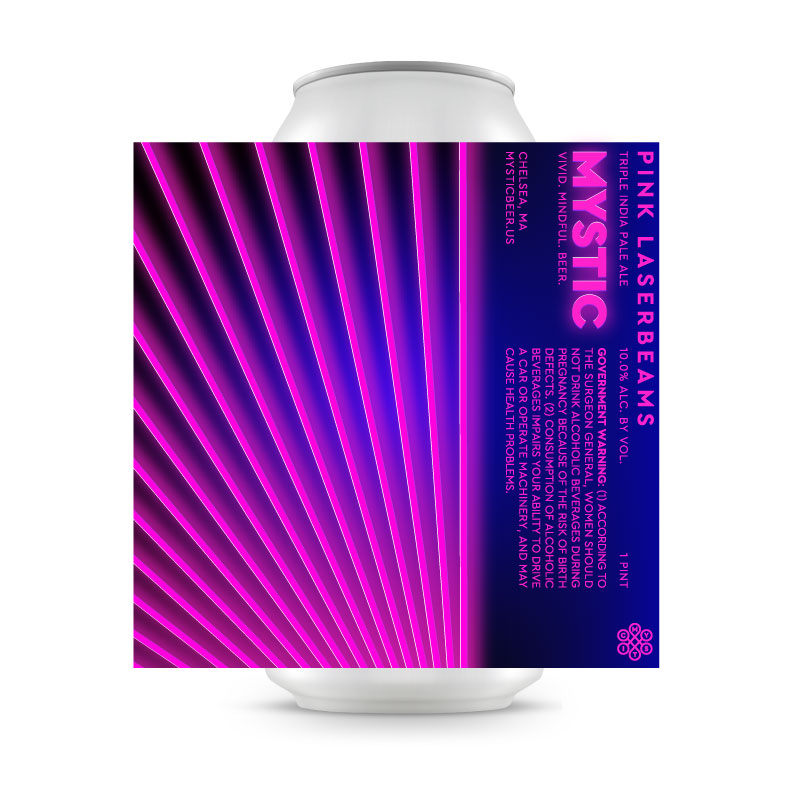 Be sure to check out  Aeronaut and Mystic Brewery to see all the great stuff they have going on and follow Loyals Design studio on Instagram.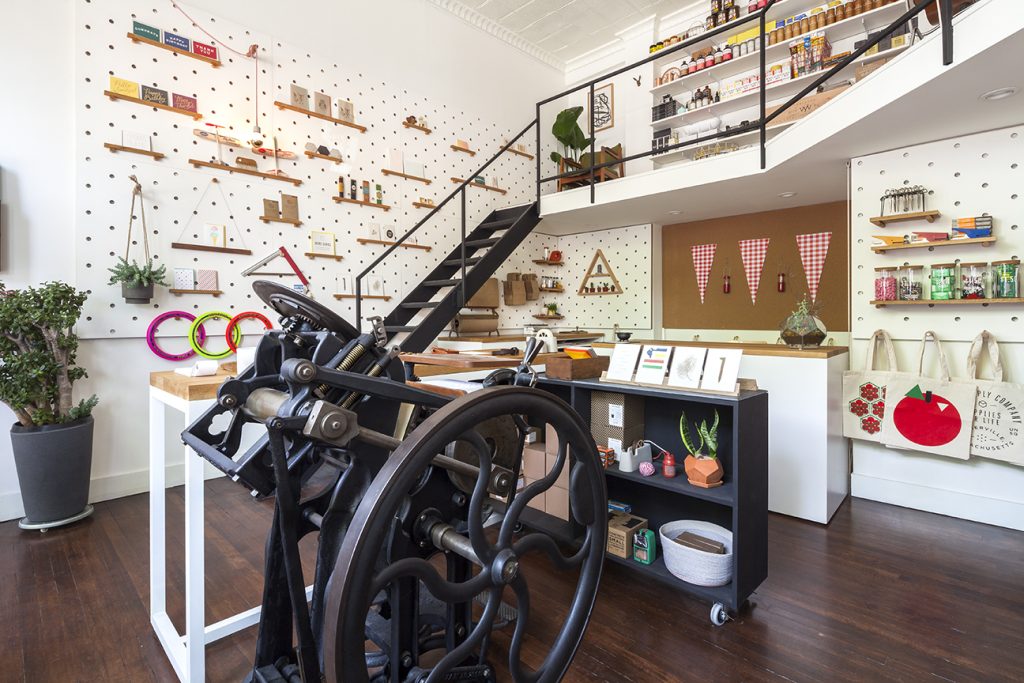 You can also visit Ryan and Kim at LOYAL Supply Co and online at their website and across all their social media: Facebook, Instagram, Twitter.