Last Wednesday I simultaneously felt like I could do anything, and like I have so much more to learn. I'm finding out that the best designers, and the best people, let these mentalities be their yin and yang.
Doug Scott and Scott Stowell joined us for FUTURE/HISTORY, perfectly embodying the spirit of the series (though it was clear that both designers were future and history).
They met 29 years ago when Scott was a student of Doug's at RISD. A few decades of mutual respect and admiration later, Doug has written the foreword to Scott's new book, Design for People.
There are definite similarities in their approaches.
Both men allow the process of designing to expose the solution, as if it were a natural order. Neither spoke of forcing themselves through the design process of the month, but just an honest look at the core problem and a bunch of trial and error until the design emerges.
Both have earnest interest in every project.
"And of course my answer is always 'Yes, I will,'" Doug shared.
This curiosity and eagerness to learn creates joyful results, and is surely contagious to those they're working with.
During his time at WGBH, Doug worked on a poster series with Chris Pullman that featured mashed up names of jazz and classical musicians—like Fats Wagner—appealing to "people who want the best of both." Chris, who was in attendance, piped up during Doug's presentation proving that the two still get a kick out of this project.
Both work with clients as partners, not adversaries. Doug truly believes that clients have good ideas. So much so that he enjoys designing in front of them when he gets the chance.
Scott is much the same, finding unique ways to involve clients in the process and the solution in meaningful ways. When asked to make a makeshift school more welcoming to kids, Scott and his team at Open had each grade vote on a set of design elements that he then used to build the identity. On a signage project for the Brooklyn Bridge Park, they worked with the on-site maintenance crew to create a signage system that could be built, repaired and updated without sending anything out. Talk about feeling ownership!
Their approach is successful, and it's evident why.
When you enter a room without presumption, you will absorb so much more than when fixated on sharing your own ideas. You'll pick up nuggets that could easily be passed over, but may be very important to the client or the people at the other end of your design. If you're committed to really diving into something new, you are bound to make the type of unexpected connections that lead to great design.
It's about listening, about learning, about including.
Simple lessons we're taught as children can get sifted out as we get smarter, more confident, maybe a little bit selfish.
From Doug and Scott I learned some things about design, but more importantly, I was reminded some things about living—be humble, be curious, be open.
---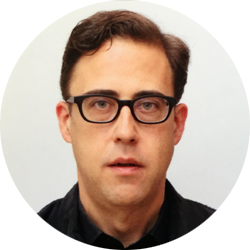 Scott Stowell, since 1998, has been doing business as Open. According to the Cooper Hewitt Smithsonian Design Museum, he "embraces an open notion of the term 'office,' inviting different participants to every project he pursues." Scott has taught at Cooper Union, the School of Visual Arts, and Yale University; lectured in Amsterdam, Rome, and Sydney, among other places; and won the National Design Award for Communication Design. Design for People, his first book, was published by Metropolis Books in 2016.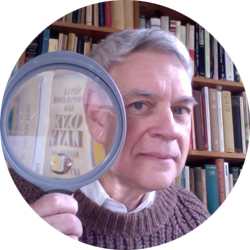 Douglass Scott was, until January 2010, Creative Director at the WGBH Educational Foundation in Boston – a producer and broadcaster of public television and radio programs, where he had worked since 1974. His major projects at WGBH include: Masterpiece Theatre, This Old House, Nova, Evening at Symphony, The Victory Garden, Evening at Pops, The Caption Center, and WGBH Radio. He currently runs a design practice doing book and identity design, and is consulting Creative Director of Davis Publications, an art education publisher in Worcester, Massachusetts.
Scott teaches graphic design, information design, typography, and graphic design history at Northeastern University, Rhode Island School of Design, and Yale University School of Art.
Scott is a 2016 AIGA Boston Fellow.