The AIGA Boston Emerge Experience Scholarship provides a sophomore or junior student member the opportunity to immerse in a 10-day sensory-based design tour of the city of Copenhagen, Denmark. Sensory-based design activities will guide the student through the happenings of the city and the nuances of the culture.
Scholarship recipients are selected not only for their written applications, but also for their demonstrated commitment to giving back to the larger community and representation of the values of AIGA Boston.
The 2018 Emerge Experience Scholarship jurors met in January 2018 and reviewed applications from students attending art and design programs at colleges and universities across Boston/Greater Boston area. Out of fifteen applicants, one scholarship was granted to an outstanding applicant.
Congratulations to our 2018 recipient! Abigail Shobajo! Bon Vojage!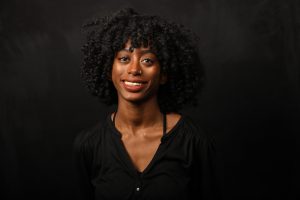 Stay tuned for an exclusive interview with Abby later this month.