** THIS EVENT IS SOLD OUT **
Behavioral science provides a new way to understand how people make decisions and take actions. Join Katy Davis of behavioral design lab ideas42 to explore how our understanding of human behavior can help us design more effective solutions to social problems, in areas ranging from health to finance. This session will review fundamental behavioral principles, identify common "behavioral bottlenecks", and share exciting solutions and case studies from the field.
Check-in:
You must present a government issued, photo ID to lobby security in order to be allowed access to the building. Please note that doors open at 6:30, and the talk will begin at 6:45pm.
Fees:
AIGA Member: $10
AIGA Student Member: $10
Non-Member: $20
Student Non-Member (ID Required): $15
Speakers: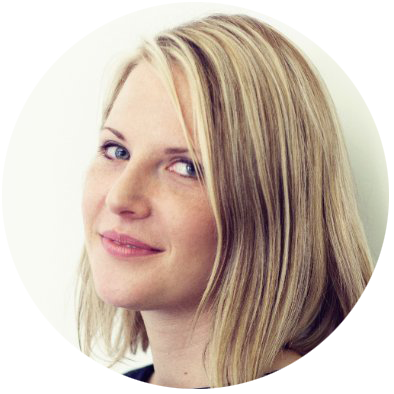 Katy Davis is a Managing Director at ideas42, where she specializes in economic mobility and education projects. As a student at Yale School of Management, Katy conducted research that applied insights from behavioral science to microfinance and savings products. Previously, she worked at Glass, Lewis & Co., LLC as a mergers and acquisitions analyst. She also served as a Peace Corps volunteer in Okakarara, Namibia. Katy graduated Phi Beta Kappa from Reed College with a BA in Mathematics and holds an MBA from Yale School of Management. She enjoys jokes.
Directions:
Directions to Microsoft New England R&D Center
Parking:
Guests are allowed to park in the parking garage located at One Memorial Drive. We do not offer parking validation. All day parking is $27.00 on weekdays and $10.00 on weekends. Please note that these rates are subject to change. You can contact LAZ Parking at 617-621-1238 or visit lazparking.com
Event Partner:


Microsoft New England (MSNE) is a major center for technical innovation and research. Located in the heart of Cambridge, Massachusetts, the MSNE campus includes two buildings—One Memorial Drive and the recently renovated One Cambridge Center. At the core of MSNE is the Microsoft New England Research & Development Center (NERD). NERD is a world-renowned research and software development center, and is home to teams working on critical products and services like Microsoft Office 365 and Microsoft SQL. NERD also serves as a center of gravity for the local tech community, having hosted more than 1,000 events and welcomed more than 100,000 visitors since opening in 2008.
Cancellation Policy & Other Info:
Cancellation / Refund Policy
Your registration constitutes permission to use photos, audio, and video recording taken of you at the event for promotional and educational purposes in connection with AIGA Boston. AIGA Boston has adopted the AIGA Code of Conduct with regard to its activities. We reserve the right to refuse admittance for violations of this Code, or other unlawful or disruptive actions. Any concerns should be addressed to the Director of Membership or Community Outreach.
Graphic by Jackie Littman