"Here is one of the few effective keys to the design problem—the ability of the Designer to recognize as many of the constraints as possible; the willingness and enthusiasm for working within these constraints." – Charles and Ray Eames, Design Q&A, 1972
Charles and Ray Eames knew the key to solving any design problem is using constraints. The experienced designer is able to take on any restriction and use it to their advantage. Join our conversation with local in-house design leaders about how they've used design constraints to inspire their teams and work across departments and disciplines. Come with your own success stories and share them with others during the reception.
The speakers include in-house design leaders from the community:
Amber Heinbockel, Senior Product Designer at Twitter
Padraig McCobb, Design Director at Forrester
George Restrepo, Design Director at Northeastern University
Facilitated by Sarah Lukachko, VP of Design & Creative Direction at Forrester
Who is this event for?
In-house designers looking to meet and get inspired by others
Creatives looking to get energized about their role
Earnest individuals looking to influence the culture of design
Schedule:
6:30-7:00pm – Reception
7:00-7:15pm – Introduction
7:15-8:05pm – Presentations and Discussion
8:05-8:15pm – Q&A
8:15-8:20pm – Wrap up
Fees:
AIGA Member: $10
Non-Member: $20
Student Non-Member: $15
This event is presented by AIGA Boston and hosted at MassChallenge.
AIGA Boston is committed to supporting in-house creative professionals as part of AIGA's In-house INitiative, a comprehensive program developed in partnership with The Creative Group to enable in-house designers to make a greater impact at work, evolve professionally, and connect with a wide network of their peers.
Directions & parking:
The MassChallenge office is located on the 6th floor of 21 Drydock Ave., Boston, MA 02210. All attendees must use the 23 Drydock entrance, not 21 Drydock entrance, which leads you directly to the startup office space.
Public transportation:
The closest subway stop is 21 Drydock Ave. on the SL2 Design Center Silver Line that leaves from South Station.
Parking options:
There is very limited visitor parking available in front of our building, with a 1.5 hour limit, as well as metered spots monitored until 8:00PM.
MassChallenge recommends using the closest parking garage located at 15 Drydock Ave. We do not validate parking.
About the speakers: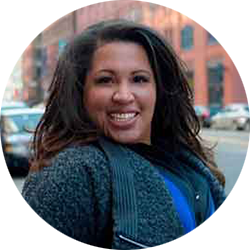 Amber Heinbockel is a Senior Product Designer for Twitter, focused on their developer platform product, Fabric. With over 10 years of agency experience, she has worked with brands such as Vogue, John Hancock, and Dunkin' Donuts before moving into Product Design at Twitter. A creative thinker with a focus on execution and a passion for the intersection of design and technology. Amber has been seen speaking at a variety of events from Girls Who Code to SXSW. When she's not designing for Twitter, Amber is an avid home chef, a new mom, and a recent soul-cycle addict.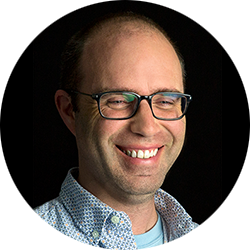 Padraig (Paddy) McCobb began his career in-house at an athletic footwear company and later transitioned to agency work, focusing on clients in biotechnology, professional services, and education. In 2012, he joined the in-house team at Forrester designing and implementing visual systems that extend the brand across multiple business lines and content types. His work has been cited for excellence by ID, Print, Graphis, and the AIGA.
George Restrepo is the Design Director for Northeastern University's Office of Marketing and Communications. He supervises, conceptualizes, and consults with his team on design projects and branding initiatives throughout the University.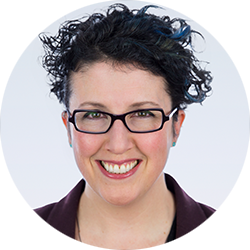 Sarah Lukachko leads the in-house design team at Forrester, responsible for creating online and offline interactions that strengthen the brand and provide valuable user experiences. Her team leads the design of data visualization, iOS apps, marketing campaigns, websites, research products, live events, and motion graphics. Sarah started out in book, newspaper, and web design, concentrating on clients in education, technology, and the arts. Her work has been recognized with multiple awards from the AIGA, Print magazine, and the Council for Advancement and Support of Education.
Event partners:
Graphic by Jamie Sigadel