The AIGA Boston Portfolio Review is open to all design students at undergraduate/graduate levels and working professionals with 0-5 years of experience. This is your chance to:
Have a seasoned professional look at your portfolio
Distribute your resume
Practice your interview skills
Receive honest feedback about your work
SESSIONS:
Session 1: 9:30 AM - 11:30 AM
Session 2: 12:30 PM - 2:30 PM
*Please arrive 15 minutes early to set up.
Sign-up is on a first come, first served basis with limited space, so please register now!
FORMAT
Review sessions are conducted like speed dating. This format maximizes the number of reviewers you meet with during your assigned review session. One-to-one time with reviewers is limited to 10 minutes. Be prepared to present your portfolio and receive feedback within this time constraint, and please tailor the discussion to get the feedback on pieces you want to dive into.
This event is designed to model the interview process, so be early for set up, be prepared, and be mindful of how you present yourself and your work. Professional attire appropriate for an interview is recommended.
FEES:
Student | AIGA Member – $7
Student | Non-AIGA Member – $30
Young Professional | AIGA Member – $7
Young Professional | Non-AIGA Member – $30
HOW TO PREPARE:
Expect to present 8 to 12 of your best portfolio pieces
Have 10-15 copies of your resume with 3 or 4 photocopies or printouts of your best work attached as a reference/reminder for interested reviewers
Bring a fully charged laptop/device if you plan on showing screen-based work (we cannot guarantee that power will be available to every table in the room) and an extension cord. We also cannot guarantee wireless internet, so have back-up files saved locally.
No access to a laptop? Multi-media projects can be presented as printed screen shots.
Arrive at least 15 minutes before your review time
Helpful Links:
DIRECTIONS AND PARKING:
For more info on the Lunder Arts Center, look here.
Street parking on Sunday is free! We recommend walking, biking, or taking public transportation to the venue.
There is also a pay-per hour lot behind University Hall (1815 MassAve). Access to the lot is on Roseland Street. University hall is right next to the Lunder Arts Center. Public transportation is recommended, Porter Square on the Red Line is nearby.
People should not park in the Porter Square shopping center lot. There is a risk of getting ticketed or towed. You can also walk from the Porter Square T stop on the redline quickly.
EVENT PARTNER: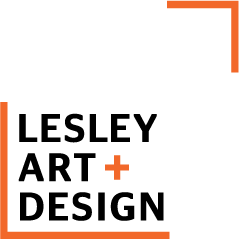 AIGA Boston's annual portfolio review is part of the EMERGE Initiative which aims to engage emerging designers by providing experiences and opportunities through customizable content that can in turn help to advance their careers.
CANCELLATION POLICY & OTHER INFO:
Cancellation / Refund Policy Your registration constitutes permission to use photos, audio, and video recording taken of you at the event for promotional and educational purposes in connection with AIGA Boston. AIGA Boston has adopted the AIGA Code of Conduct with regard to its activities. We reserve the right to refuse admittance for violations of this Code, or other unlawful or disruptive actions. Any concerns should be addressed to the Director of Membership or Community Outreach.
GRAPHIC BY:
Grace Abe