WE'RE SORRY. THIS EVENT IS SOLD OUT.
Mass.gov is being relaunched and wants you to be part of the process
AIGA Boston is partnering with MassIT, the state agency responsible for Mass.gov, to offer the rare opportunity to witness and participate in a public design critique for this important state project. The website hosts services from tax forms to unemployment applications, and as the ultimate customers of such you are a key part of the conversation.
EVENT FORMAT:
Presentation: The design team, comprised of both client and agency team members, will share their process and present their final designs for the logo system and website
Panel: Our group of design experts will offer their reactions and feedback, and engage with the design team to gain more context and learn about their decision making
Audience participation: We'll open the conversation to the room so attendees can probe the design team about their process and participate in the critique
Please join us for this fun, participatory and purposeful event.
WHO SHOULD ATTEND:
Designers fascinated by the creation and roll-out of brand systems.
Citizens curious about the intersection of design and civic engagement.
Individuals interested in the delivery of public services in a digital age.
WHAT WILL YOU LEARN:
How state organizations collaborate with design agencies.
How Accessibility and other issues are considered when designing for the general public.
How to engage customers and outside communities into your design process.
ADMISSION: FREE
---
DESIGN TEAM: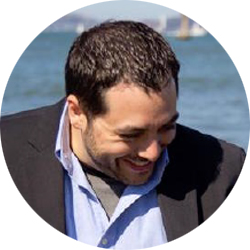 Harlan Weber
Director of Design & Service Innovation at Commonwealth of Massachusetts
Harlan Weber is a UX designer and researcher, serving as a Commonwealth Innovation Fellow at MassIT, the IT services agency at the Commonwealth of MA. As part of the inaugural class of Fellows, he leads design efforts for several new applications, and works with government agencies to build and understanding of, and appreciation for, human-centered design in the creation of government services. Harlan is also the founder and organizer of Code for Boston, Boston's Code for America Brigade: a volunteer group of developers and designers working with local governments and communities to build civic apps, open public data, and leverage technology for use in the public sphere. Code for Boston is one of the largest and most active groups in the nation-wide Brigade network, having launched 10 volunteer-built civic apps, attracting 1800+ Meetup members, and holding weekly civic tech hack nights averaging 45 attendees.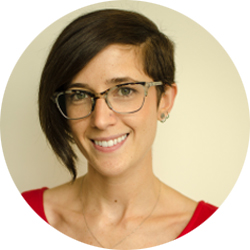 Nedret Sahin
Senior UX Designer at Velir
Originally from Istanbul Turkey, Nedret Sahin is a Senior UX Designer at Velir, a local digital agency in Somerville. Her strengths lie in recognizing patterns and organizing information for high content sites, with a strong focus on identifying what's technically possible to produce thoughtful design systems. Her experiences are in the e-commerce as well as non-profit space and one of her favorite projects at Velir was redesigning the City of Somerville's website. In a recent talk for She Geeks Out, she spoke about the role of emotional intelligence on collaborative teams, and believes the most important skill she brings to the table as a UX designer is empathy.
---
CRITIQUE PANEL: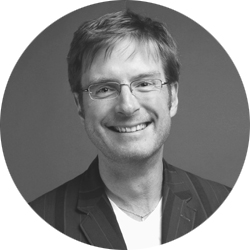 Toby Bottorf
VP of Service & Experience Design at Continuum
Toby joined Continuum to establish a digital design capability, and is now a VP in service design, leading teams to design solutions for complex human and technical systems. His work builds on a career in UX and interface design. Recent work includes Audi on demand, a premium mobility service; the design of a client communications tool for a financial services company; and the strategy and experience design of a digital coaching platform for a leading American health insurer.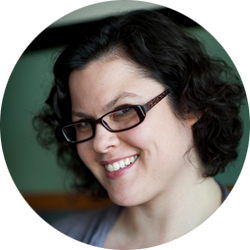 Dani Nordin
Director of UX, Digital at Pegasystems
Dani Nordin is Director of Digital UX at Pegasystems, where she leads a small but motley team of designers, researchers and UX professionals to create dynamic web experiences that help people buy, sell and build with Pega's unique products. She is the author of several books for O'Reilly, including Drupal for Designers, Planning and Managing Drupal Projects, and Drupal Development Tricks for Designers. She is also the author and presenter of two O'Reilly video series, Learning UX Fundamentals (2015) and Designing with Empathy (2016).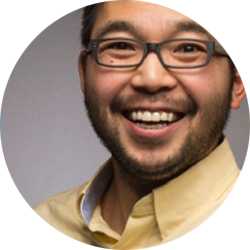 Philip Leung
Director, UX Design at Altitude, Inc.
A self-defined creative realist, Philip has a passion for making things beautiful yet functional and intuitive. After studying Industrial Design in the UK, Philip joined Altitude, eventually leading the Industrial Design Group, where he got to hone his left and right brain sensibilities. Feeling the lure of digital and seeing the opportunity to further expand his passion for design thinking and human-centered design, Philip moved into the field of user interface and user experience design. He now lends his critical thinking and creative eye in leading Altitude's UX group.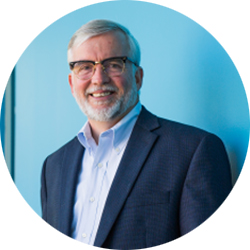 Bill Gribbons
Director, Master of Science in Human Factors in Information Design at Bentley University
Research interests in human factors, localization, and visualization with a goal of building an applied theoretical model for information design and the user experience. Founder of the User Experience Center and User Experience Studio, these centers has helped clients around the globe improve the competitiveness of their technology products and services through a carefully defined user experience.
---
MODERATOR: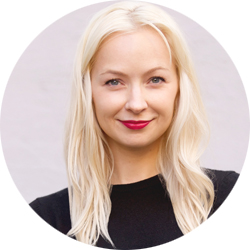 Jessica Maniatis, Panel Moderator
Owner and Creative Director at JSGD
Jessica opened JSGD in 2008 with a mission to make good design accessible to those passionate about making a difference in their industry. She has since worked with clients the world over, developing solutions that not only help them stand out, but give them the confidence to take their brand to the next step.
---
Your registration constitutes permission to use photos, audio, and video recording taken of you at the event for promotional and educational purposes in connection with AIGA Boston. AIGA Boston has adopted the AIGA Code of Conduct with regard to its activities. We reserve the right to refuse admittance for violations of this Code, or other unlawful or disruptive actions. Any concerns should be addressed to the Director of Membership or Community Outreach.
Graphic by Jackie Littman