Nine designers will explore the historical and future significance of poster design through a series of short presentations. This event will bridge MassArt's co-occurring poster exhibits A Century of Style and Women's Rights are Human Rights: International Posters for Gender-based Inequality, Violence and Discrimination.
Please join us at 6:00 p.m. for a reception in the President's Gallery, 11th floor Tower Building, where Women's Rights are Human Rights is on display. A Century of Style is located in the Paine Galleries. Both galleries will be open prior to the event.
The presentations will begin at 7:00 p.m. in the Design and Media Center.
This event is free and open to the public. Seating will be on a first come, first served basis. Due to the popularity of this event, we recommend arriving early.
Presenting at this event:
Allan Haley
Posters: Typographic Bellwethers
Allan Haley is a consulting typographer with an expertise in fonts, font technology, type and typographic communication. He held the position of director of words and letters at Monotype for fifteen years and has six books and hundreds of articles to his credit. He is a past president of the Type Directors Club and was executive vice president of International Typeface Corporation.
Andrea Marks
Freedom on the Fence: A Short History of the Polish Poster
Professor Andrea Marks teaches graphic design at Oregon State University. She is the producer and co-director of Freedom on the Fence, a documentary that chronicles the history of the Polish poster from WWII through the fall of Communism. The film has been shown internationally and nationally, and was included in an exhibition of Polish Posters at the Museum of Modern Art in New York.
Ann McDonald
Posters as Seeds of Participation
Ann McDonald is an Associate Professor in Design at Northeastern University. Her research and project-based inquiries investigate, through human-centered design and participatory methods, the potential for engagement and learning via dynamic information systems and experiences.
Jennifer Roycroft Pires
Major posters/Major Influence: Highlighting important posters through history and how they effected change
Jennifer Roycroft Pires founded Roycroft Design over 13 years ago after a successful career as a designer managing six in-house creative groups for Morgan Stanley in New York City. Her career spans over 20 years and includes designing, art directing and teaching. Her work has won numerous industry awards and has been published in a number of design books.
Chris Pullman
Everything you need to know about graphic design you can learn from these 5 Swiss Posters
For 35 years, Chris Pullman was VP of Design at WGBH. After helping to design their new headquarters in Brighton, and its big digital mural, he left in 2008 to experience life 2.0 as a painter. Meanwhile, he continues to teach motion design in the MFA program at Yale, where he has been on the faculty since 1966.
Douglass Scott
Printed Poetry
Douglass Scott was, until January 2010, creative director at WGBH television and radio in Boston where he worked for 35 years. He is presently a designer of books, identities, and exhibits. He is also a teacher of graphic design at Northeastern University since 2010, at the Rhode Island School of Design since 1980, and at Yale University since 1984.
Heather Shaw
Hindi Cinema: A Brief History through the lens of Bollywood Posters
Heather Shaw earned her MFA from the Dynamic Media Institute at the Massachusetts College of Art and Design, and BFA in Visual Design from the University of Massachusetts Dartmouth. She has lectured and taught design workshops internationally in China, Greece, India, Ireland, Italy, South Korea and the UK. She maintains an active freelance practice in addition to teaching. Heather served on the AIGA Boston board from 2006–2012 as the Vice President and Education Director.
Tom Wedell
The Stenberg Brothers, A Major Turning Point In Poster Design
Thomas Wedell with his wife Nancy Skolos create posters comprised of assembled three-dimensional structures, translated through photography, to represent their clients essential concepts. They balance their professional practice at Skolos-Wedell with a commitment to Rhode Island School of Design, where Nancy serves as Dean of Architecture and Design and Tom is a Senior Critic in Graphic Design.
Elizabeth Resnick
Moderator
Professor Elizabeth Resnick, who will be the moderator for this event, teaches graphic design at Massachusetts College of Art and Design. She is a passionate design curator and the author of several books on design education. Her current exhibition, "Women's Rights Are Human Rights" is on display in MassArt's President's Gallery through the end of October 2016.
We'd like to thank Pixartprinting and MyFonts Inc for their support of our chapter and this event.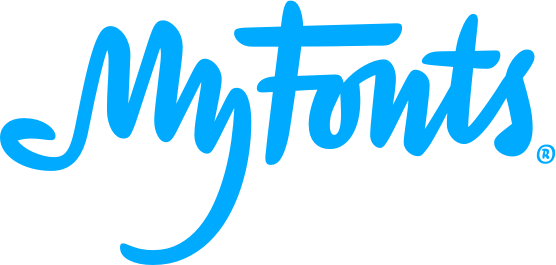 We'd also like to thank Laura Sloneker for her volunteer efforts on this event.
This event is hosted in partnership with MassArt.