Join us for the opening night celebration of Fortitude - a poster exhibition - and witness the collaborative power of art and soccer. The exhibition preview will feature more than 50 original art pieces from some of America's most influential creatives. Each playful art piece promotes a motif related to soccer, teamwork, passion, dedication, determination, and discipline.
All proceeds will go to the Ucal McKenzie Breakaway Foundation, which provides nutrition and cutting-edge health education to more than 1,200 Boston urban youth and families through soccer, the world's most popular sport.

ABOUT THE EVENT:
The night will include a panel discussion with participating artists Michael Gericke (Pentagram), Deroy Peraza (Hyperakt), and AIGA medalist Gail Anderson (Visual Arts Press at SVA), a silent auction of the poster artwork and special speaker gifts, food from Mei Mei, beverages from Bent Water Brewing, and more.
The exhibition includes work by Gail Anderson, Brian Bergeron, Ophelia Chong, Jose Cintron, Javier Cortez (Korn Design), Ian Dapot (Google), Day 19, Tammy Dayton, Design Army, Alan Dye (Apple), Marc English, David Foster, Michael Gericke (Pentagram), Matthew Goldman, GOOD, Paul Goodnight, Kevin Grady, Green Dragon, Amanda Happe, Heads of State, Michael Hendrix (IDEO), Brad Kayal, Chip Kidd, Aryam Kifle, Philippine Kugener, Adam Larson, Ellen Lupton, Luba Luvoka, Jan Moscowitz, Chaz Maviyane-Davies, Suzanne McKenzie, Debbie Millman, Mother, Michael Osbourne, Deroy Peraza (Hyperakt), Chris Pullman, Elizabeth Resnick, Nellie Robinson, Emma Sampson, Christopher Simmons, Andrew Smiles (Tank Design), Clif Stoltz, Armin Vit (Under Consideration), and Guido Vitti.

SCHEDULE:
6:00–7:00pm – Silent Auction + Food and Beverages
7:15–8:30pm – Panel Discussion
FEES:
AIGA Member: $45
AIGA Student Member: $25
Non-Member: $55
Student Non-Member (ID Required): $35
SPEAKERS: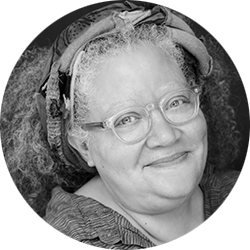 Gail Anderson Creative Director of Visual Arts Press and founding partner at Anderson Newton Design.
Gail Anderson is the co-author of over a dozen books on design and popular culture with Steven Heller, and teaches design history at the School of Visual Arts. Anderson is an AIGA medalist, and serves on the Citizens' Stamp Advisory Committee for the United States Postal Service.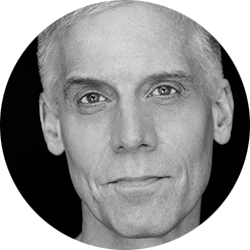 Michael Gericke Partner at Pentagram.
Prior to joining Pentagram in 1985, Michael Gericke worked for seven years at Communication Arts in Boulder, Colorado, where he produced many projects combining graphics with three-dimensional design.
Michael's identity work is widely seen and includes "One Laptop Per Child" – an initiative with MIT that provides low cost computers to underprivileged children around the world, the Big Ten athletic/collegiate conference, the 1994 FIFA World Cup soccer games that were held in the United States, the US's bid for the 2022 World Cup, and CBS's television coverage of the Winter Olympic Games.
His cultural work includes the recently reopened Smithsonian's Cooper Hewitt National Design Museum, the Guggenheim's new museum in Abu Dhabi, and the 100th anniversary exhibition for the New York Public Library's iconic 42nd Street Schwartzman Building.
He has served on the Executive Committee of the New York Chapter of AIGA, and is a frequent lecturer at universities and professional organizations. Michael was elected to the Alliance Graphique Internationale (AGI), and has served on the Advisory Council of the Center for Architecture, and the Board of Directors of the Society for Experiential Graphic Design (SEGD).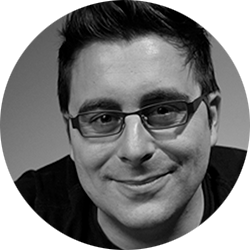 Deroy Peraza Principal + Creative Director at Hyperakt.
With a decade and a half of experience designing brand identities, data visualizations, online experiences and products, Deroy is equal parts designer, entrepreneur, and cheerleader. He provides creative and visionary leadership for the Hyperaktivists and is the driving force behind Hyperakt Labs, which creates opportunities for their ideas to flourish.
Deroy has been a professor at Parsons the New School for Design and a guest lecturer at several prominent art schools and universities. He is an active member of the design community and has given talks for AIGA NY, Type Directors Club, UNHCR (UN Refugee Agency) and the Visualized Conference. His work has won numerous awards, appeared in several books and notable publications, and been featured in museums and galleries in England, Spain, Switzerland, France, Turkey, Brazil, and the United States.
Deroy was born in Havana, Cuba, has lived in five countries, and loves to travel. He lives with his family in Brooklyn. He is a do-gooder and a die-hard FC Barcelona fan.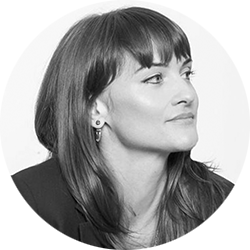 Suzanne McKenzie (moderator), Founder + CEO at Able Made and Executive Director of Ucal McKenzie Breakaway Foundation.
Suzanne is Founder and CEO of Able Made, an active lifestyle brand that inspires healthy living and combines bold design with responsible manufacturing and giving back. An award-winning creative director/designer by trade, she is passionate about using design and collaboration to make the world a better place.
Prior to launching Able Made, Suzanne spent 18 years in the advertising and design consultancy worlds for numerous national and global brands at Arnold Worldwide and Continuum. As a creative director, design and strategy Consultant, she has worked on retail projects at MoMA, as well as projects for Tom Ford, FEED Projects, Supergoop with Maria Sharapova, the Olympic Games, AIGA, and the Institute of Contemporary Art.
Suzanne is a Sappi Ideas that Matter grant recipient, and in 2015, was selected to attend President Obama's Global Emerging Entrepreneurs event at the White House. Suzanne teaches Design and Social Entrepreneurship at the School of Visual Arts in New York City, and runs the Ucal McKenzie Breakaway Foundation.
EVENT PARTNERS AND SPONSORS: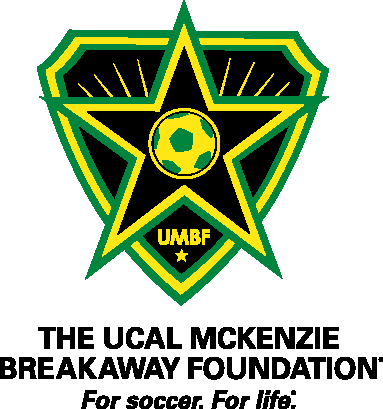 Able Made, AEW, Amalgam, Boston Breakers, Boston Children's Hospital, Capital One, Deschamps Printing, Hyperakt, New England Revolution, Sappi North America, Sidekick Academy, Soccer Without Borders, South End Youth Soccer, Suffolk University, We Got Soccer, Valeo Futbol Academy, Whole Foods, Winsor School.
CANCELLATION POLICY:
Cancellation / Refund Policy
Your registration constitutes permission to use photos, audio, and video recording taken of you at the event for promotional and educational purposes in connection with AIGA Boston. AIGA Boston has adopted the AIGA Code of Conduct with regard to its activities. We reserve the right to refuse admittance for violations of this Code, or other unlawful or
disruptive actions. Any concerns should be addressed to the Director of Membership or Community Outreach.
Graphic by Amalgam