Sorry, this event is now sold out. Waitlist is available on the registration page.
---
 Unifying design and development processes for the best user experience
Whether you are a designer, developer, researcher, or product manager, if you are designing digital experiences it can be a challenge to keep up with best practices and adopt a process that works with your cross-functional teams. Ultimately, we all agree that we want to solve real problems and build products that people love, but how can this best be achieved when there is a constant demand for smarter, faster results?
"How do UX and design fit within an Agile environment?" is much talked about among proponents of Lean UX, Agile UX and User-Centered Design. Has your organization found a process that works well for design and development? Or perhaps, you have heard about different methodologies and you're wondering what other groups use them.
Join our conversation with UX design leaders as they discuss how they integrate design and development processes to drive user-centered innovation in their organizations. Listen to lightning talks by leaders from Hubspot, Autodesk, Fresh Tilled Soil and Mobiquity, and share your thoughts in a roundtable discussion.
Who should attend:
Researchers

User Experience Designers

Visual Designers

Developers

Product Managers

Anyone interested in design and development process
Speakers:
Jeremy Crane, VP of Product Management at Hubspot
Michael Welsh, Chief Creative Officer at Mobiquity Inc.
Joshua Ledwell, Principal UX Designer at Autodesk
C. Todd Lombardo, Chief Design Strategist at Fresh Tilled Soil
Facilitated by John Choquette, Senior User Experience Designer at LogMeIn
In partnership with LogMeIn

Door opens at 5:30pm. Talk starts at 6:00pm.
Fees:
AIGA Member: $15
Non-Member: $20
Students: $10
About the speakers: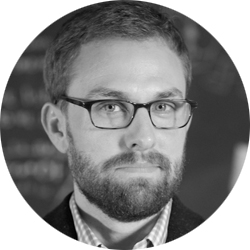 Jeremy Crane, VP of Product Development, Hubspot
Jeremy brings 15+ years of experience in marketing and product development to HubSpot. As VP of Product Development, Jeremy leads product development and design for HubSpot's all in one marketing platform. Jeremy joined the team with HubSpot's acquisition of oneforty, Inc where he was VP of Product Development and Operations. Prior to oneforty Jeremy was with Compete Inc. where he led the Online Media and Search business unit. Early in his career he spent several years on the strategic, product development side of the automotive industry. He held multiple roles at Ford Motor Company in business development, product strategy, marketing, and engineering.
Jeremy holds an MBA from The University of Michigan's Ross School of Business, a Masters and Bachelors degree in Engineering from Dartmouth College, and a Bachelors degree in Physics from Bates College.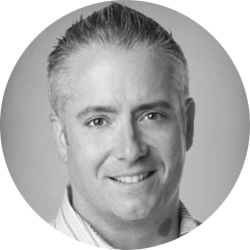 Michael Welsh, Chief Creative Officer, Mobiquity Inc.
For 20 years, Michael lent his expertise in strategy, design, marketing and user experience to various companies and many clients. As Mobiquity's chief creative officer, he is responsible for creating compelling creative moments and leading strategy sessions to help show the impact of mobile and guide clients through the journey. Prior to joining Mobiquity, Michael was vice president, group director of experience architecture at eBay Enterprise. Earlier, he held key strategic and design roles at Expensewatch.com, The Vanguard Group, ActivityOne.com, Universal Health Services and Hanson Associates.
Michael received a Bachelor of Science in graphic design from Drexel University.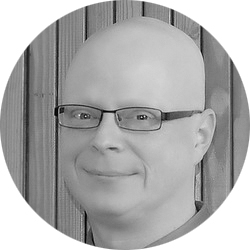 Joshua Ledwell, Principal User Experience Designers, Autodesk
Joshua is a principal user experience designer and Agile development evangelist at Autodesk, Inc. He has worked for 15 years in user experience and product management at diverse companies including HP, Lycos.com and Salary.com.
He holds a Master's degree in human factors and information design from Bentley University.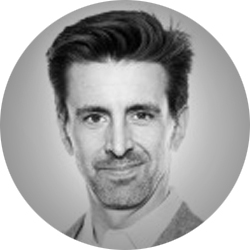 C. Todd Lombardo, Chief Design Strategist, Fresh Tilled Soil
C. Todd recently joined the team at Fresh Tilled Soil as Chief Design Strategist, helping clients solve product, design, and/or strategy problems. He has a Master's Degree in Data Visualization from Maryland Institute College of Art.
His background is grounded in science, engineering, and design. He previously was Innovation Architect at Constant Contact's InnoLoft, he facilitated product and service design sprints for a wide range of external startups and internal product teams. He is also a member of the adjunct faculty at Madrid's prestigious IE Business School.
A teacher and speaker at heart, he frequently speaks at conferences and has directed five TEDx events in two countries. His book, Design Sprint was published by O'Reilly Media in the fall of 2015.